If there is one thing that fashion peeps agree on, it's that you can never, ever go wrong with skinny jeans. Now, with the variations we've seen in denim since last year, with flares and cutoffs dominating the runways, you may think that skinny jeans have run the course of their utility. Well, you'd be wrong.
From fashion bloggers like Camille Charrière to supermodels like Kendall Jenner, fashion girls have proved that you can always fall back on a pair of trusted Levi's. So, here are 10 hotter-than-summer looks you can pull off with your skinny jeans brought to you by some of India's top fashion icons. 
1. Learn how to make a statement and a classic piece work in tandem.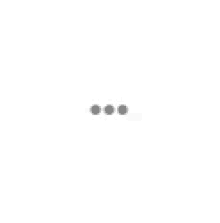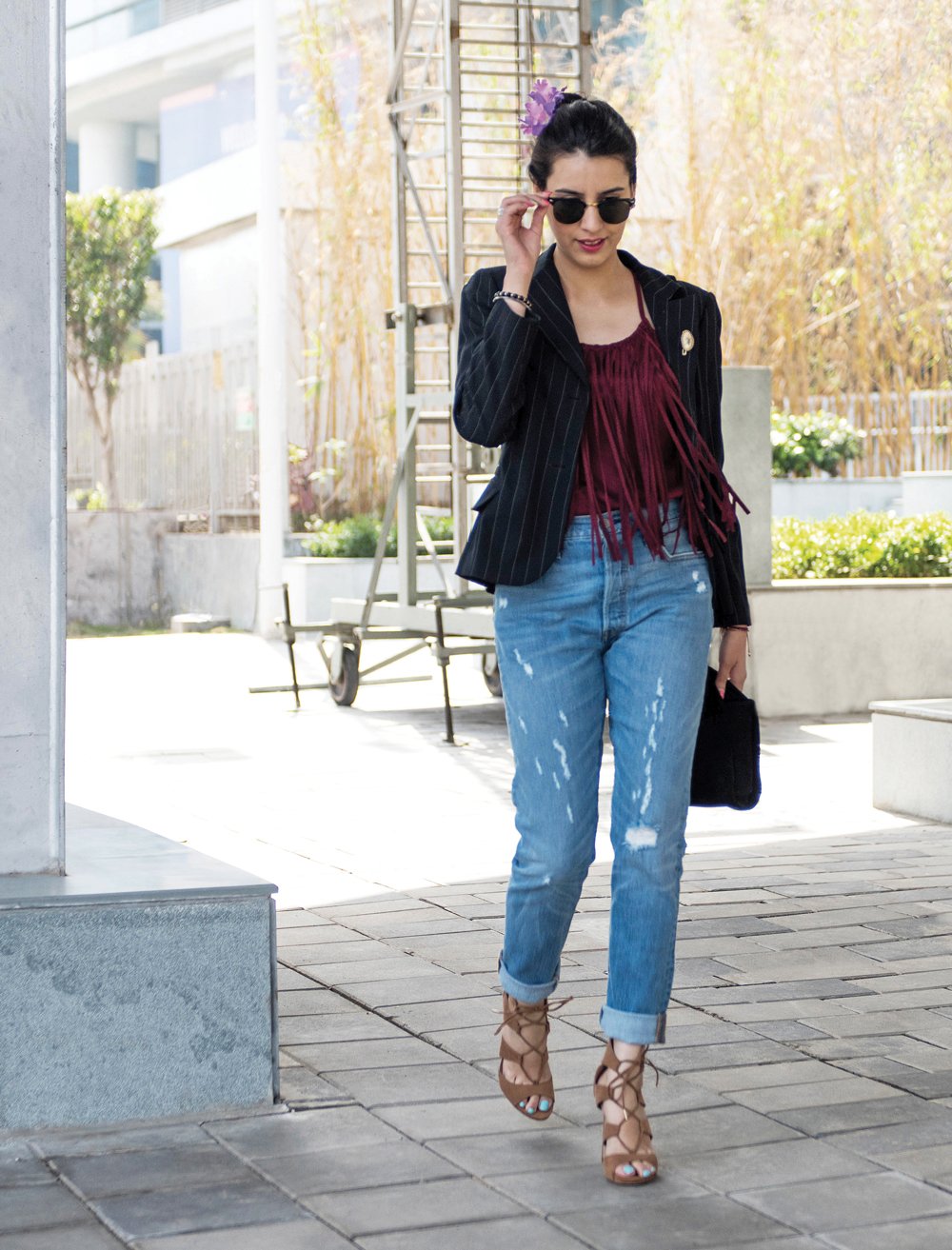 Anahita Dhondy is the perfect example: she pairs the trend of the season, fringes, with a classic pinstripe jacket and Levi's 501 Skinny Jeans. Once you get the basics down, these combos will become your go-to attires for a brunch with the girls or some drinks with colleagues. 
2. And if the sun's beating down on you, a crop top is the way to go.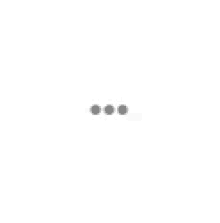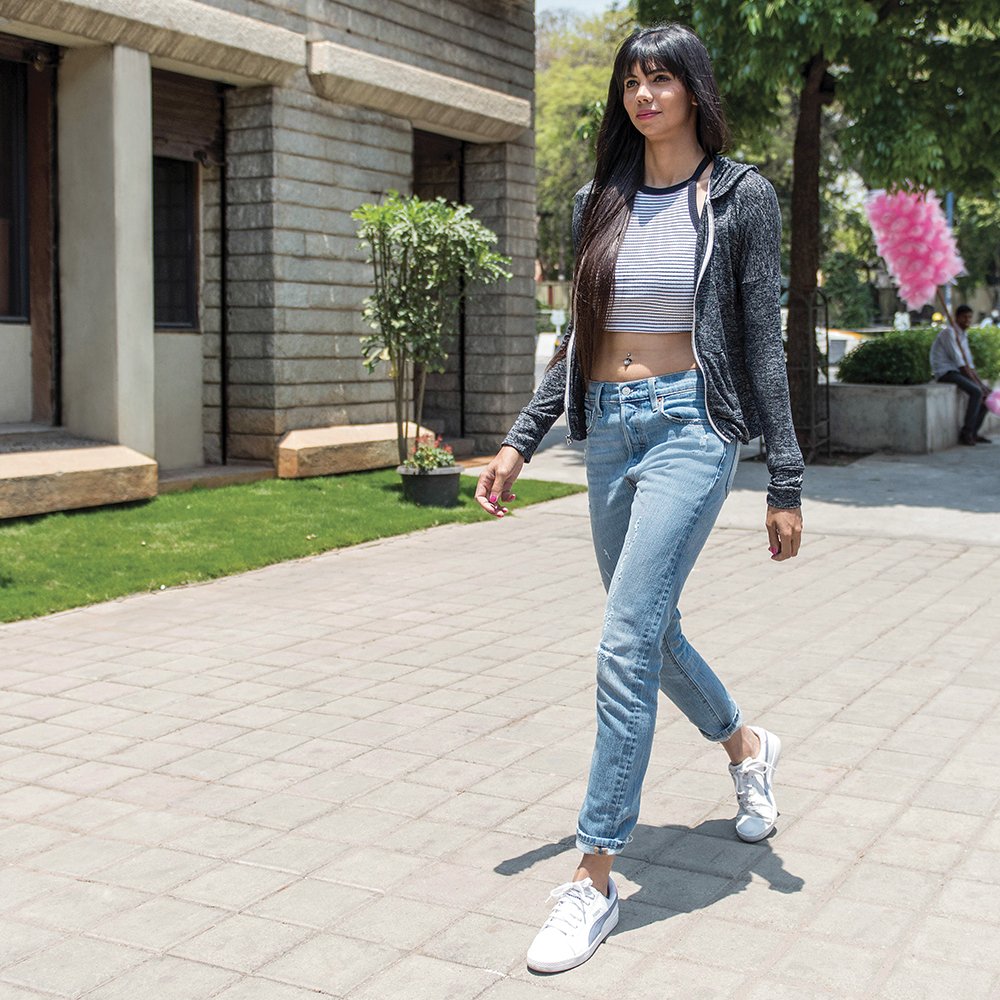 Look at Sharmila Nicolett. Doesn't she just ooze those casual I-woke-up-like-this vibes? Whether you're out for a quick milk run or just want to get some air as the evening becomes cooler, throw on a crop top with your jeans and strut your way out of fashion court. 
3. Nail your basics game.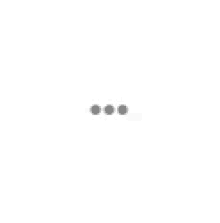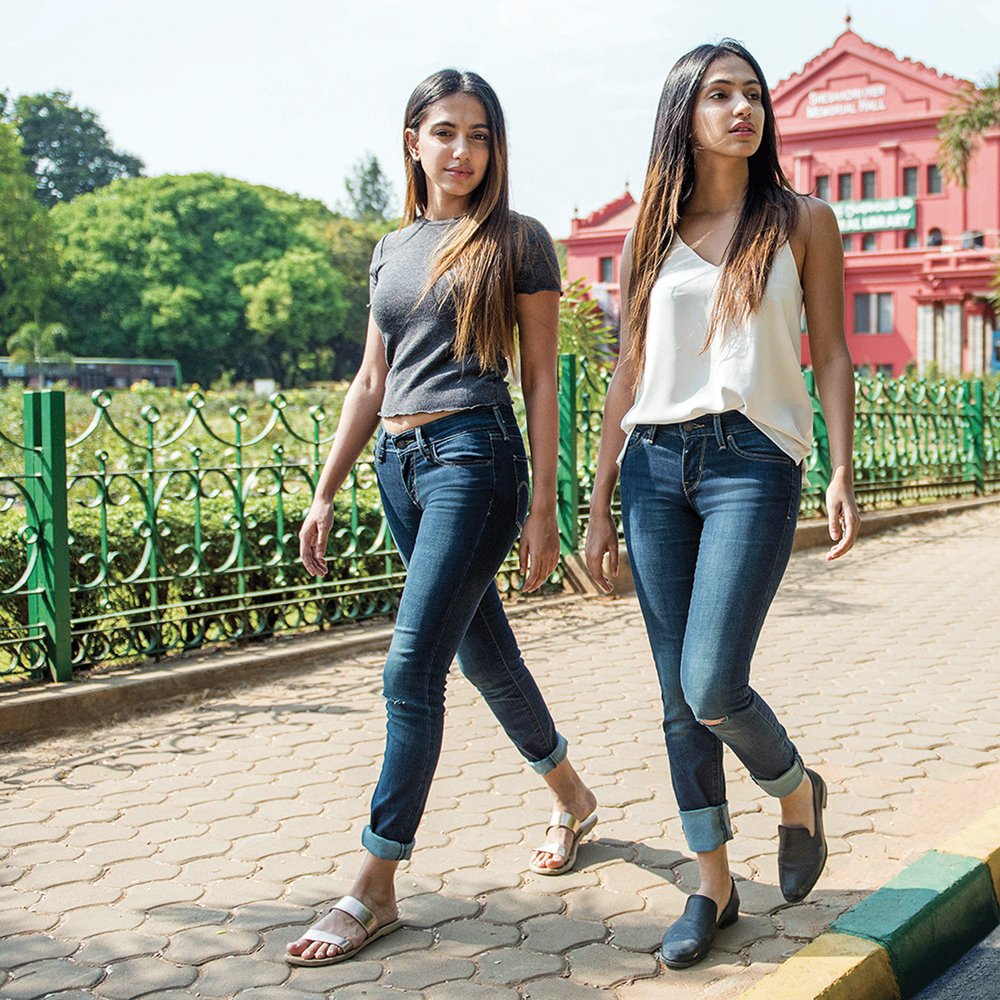 Look at Teena and Tessa Vellara in their perfectly nailed street-style outfits and tell me you don't want their impeccable dressing sense. They keep it simple with a white camisole-style top and a cropped shirt, stepping it up with the perfect amount of turn-ups.
4. As for the guys, pair your skinny jeans with a simple polo shirt.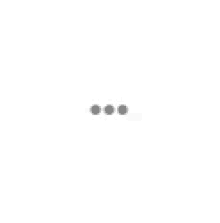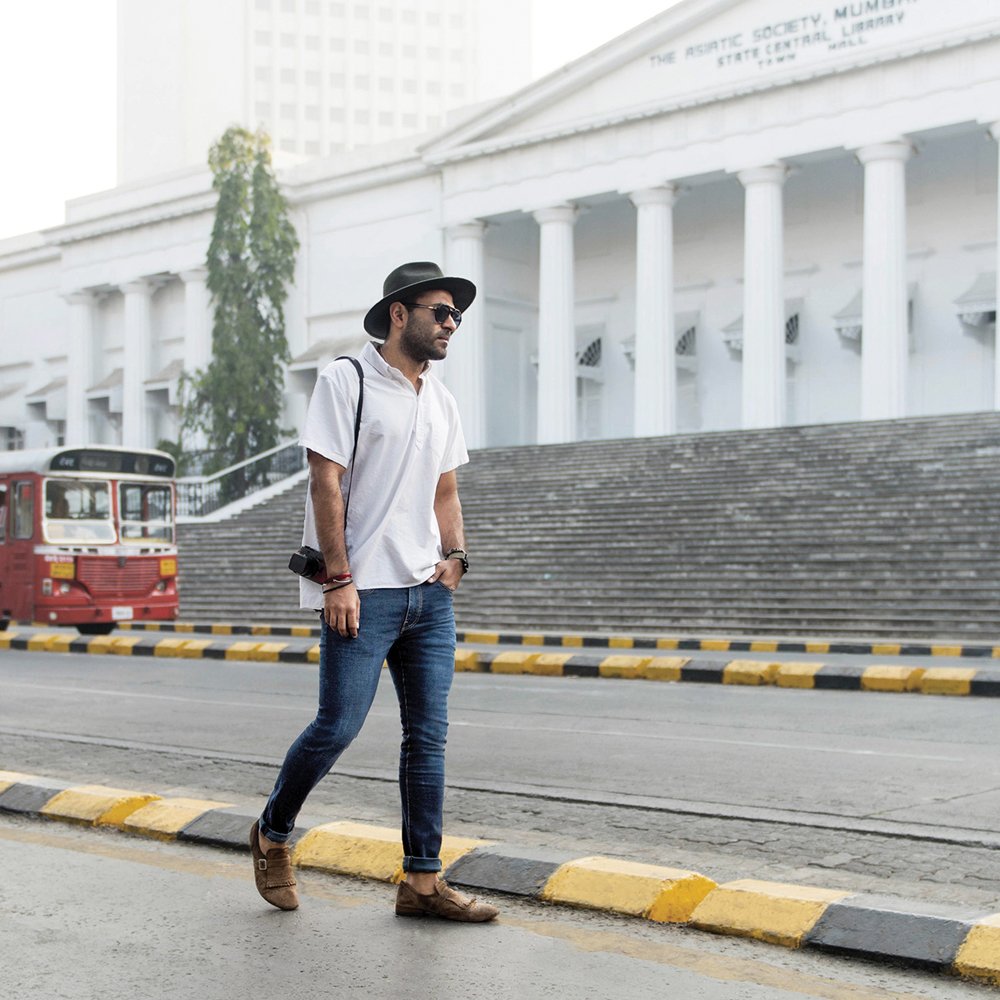 Out for a stroll in the town? Just got bitten by the photo bug and need to stay comfortable while you find your next muse? Look to Rid Burman for inspiration; just throw on a Polo shirt and your trusted pair of loafers for the perfect casual outfit any day. 
5. Want to get away with wearing jeans at work? Pair them with a statement piece.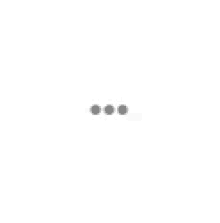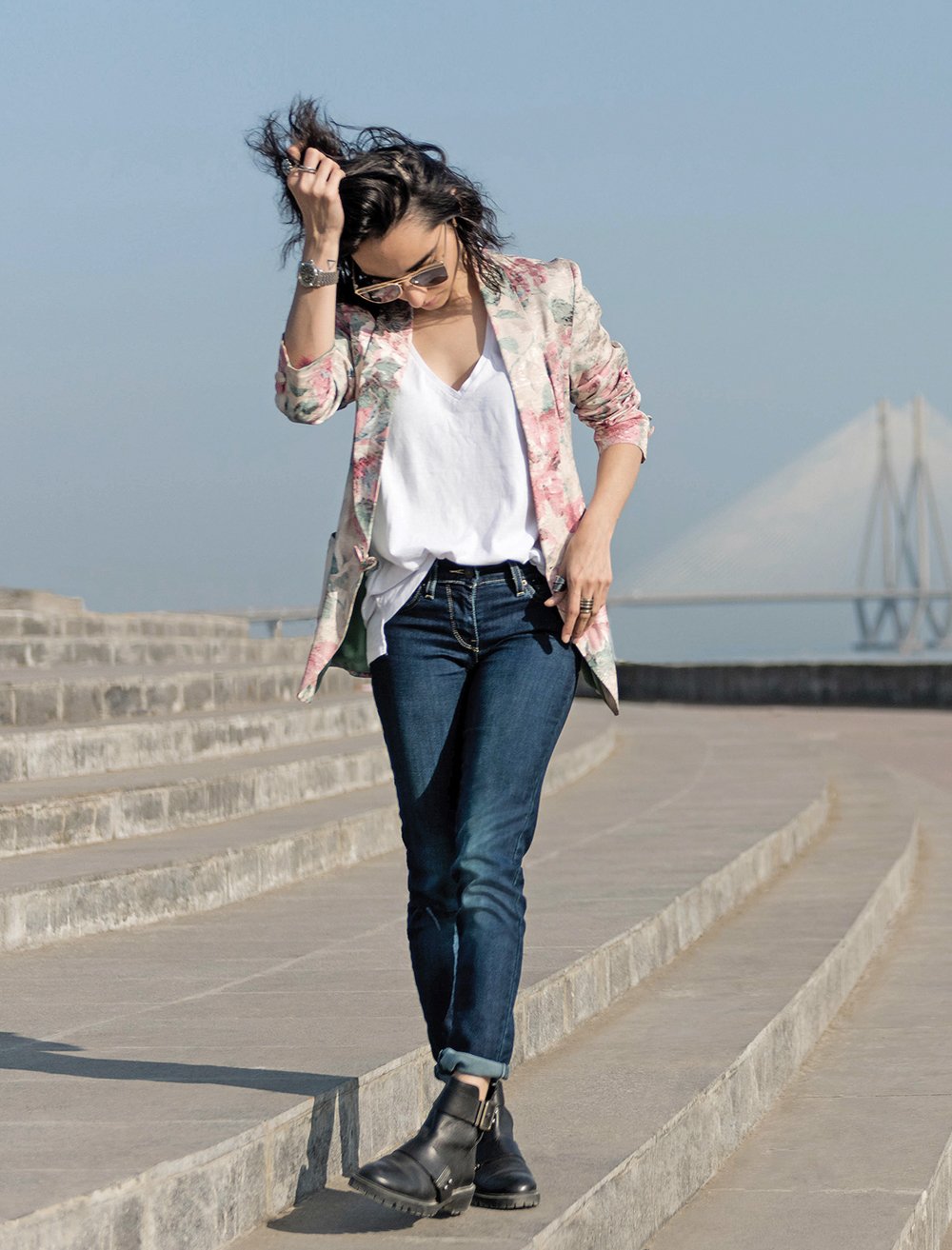 The trick to pulling this off is to keep the rest of your outfit really simple so your primary piece catches the eye. Take a cue from Kayaan Contractor here, who paired her white tee and Levi's 711 Skinny Jeans with a blazer in this season favorite color, pink.
6. Or with an oversized shirt.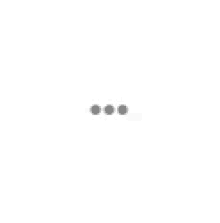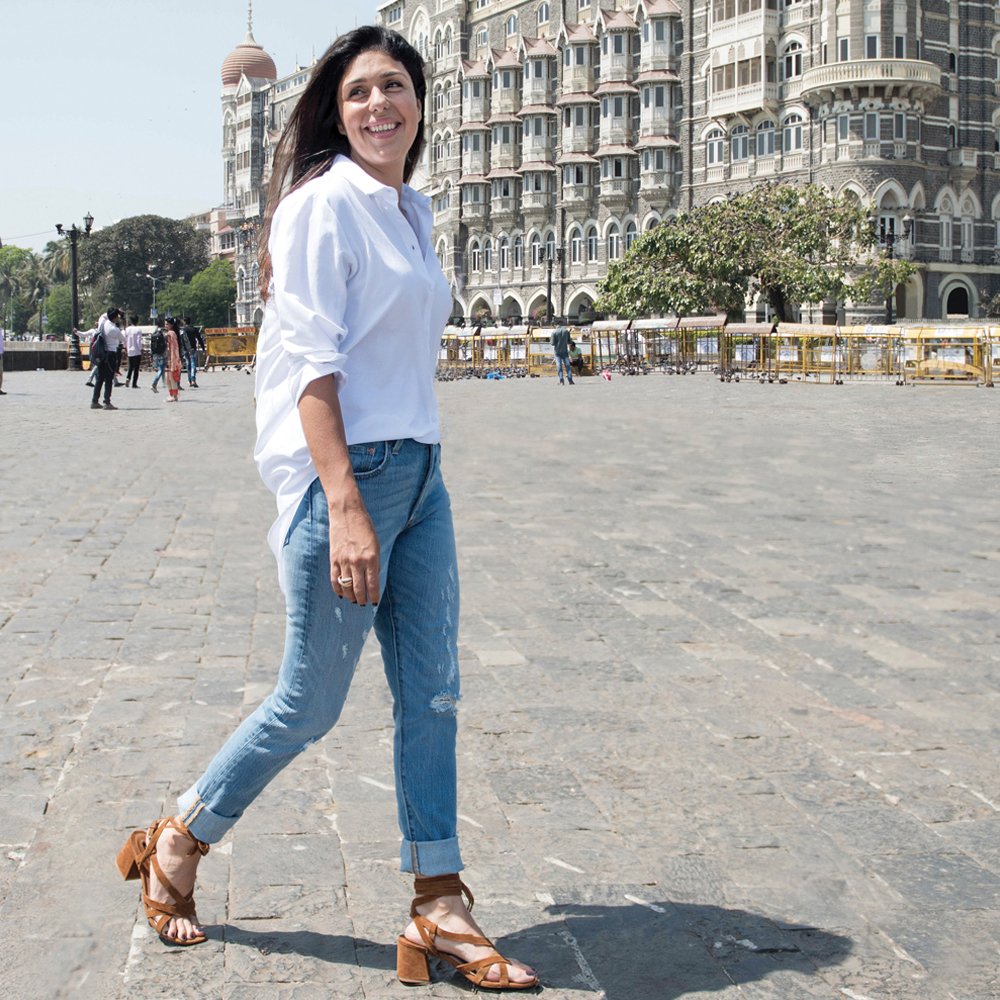 Trust me, oversized anything works beautifully with skinny jeans. On the days work is taking you all over the city and you want to stay comfortable, take a page out of Anaita Shroff's book and half-tuck your white shirt into your jeans. And if you really want to bring that je ne sais quoi, bunch your sleeves up. 
7. A simple button-down, when carried well, can refresh a tried and tested formula.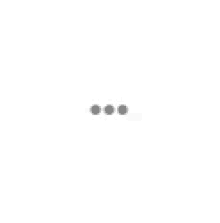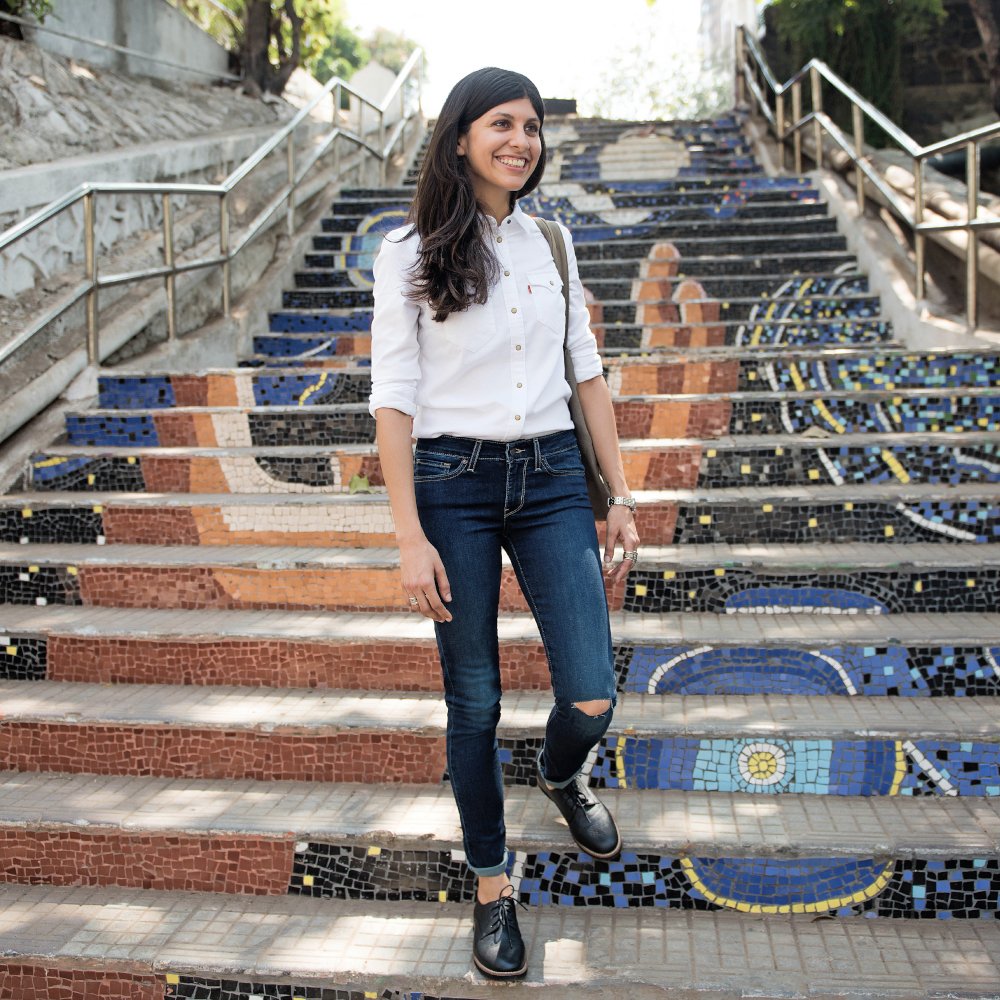 On the days when your closet and sartorial sense will not cooperate with you, it's best to stick to the timeless pieces. Learn from Sanaya (Sandunes); pick out your best white button down and a pair of Levi's' new 711 Skinny Jeans, pair the two with Oxford shoes, and you're good to go. 
8. Going out for drinks with the girls? Keep the upper part of your silhouette lose.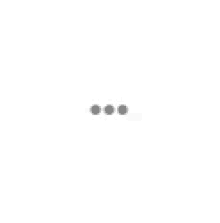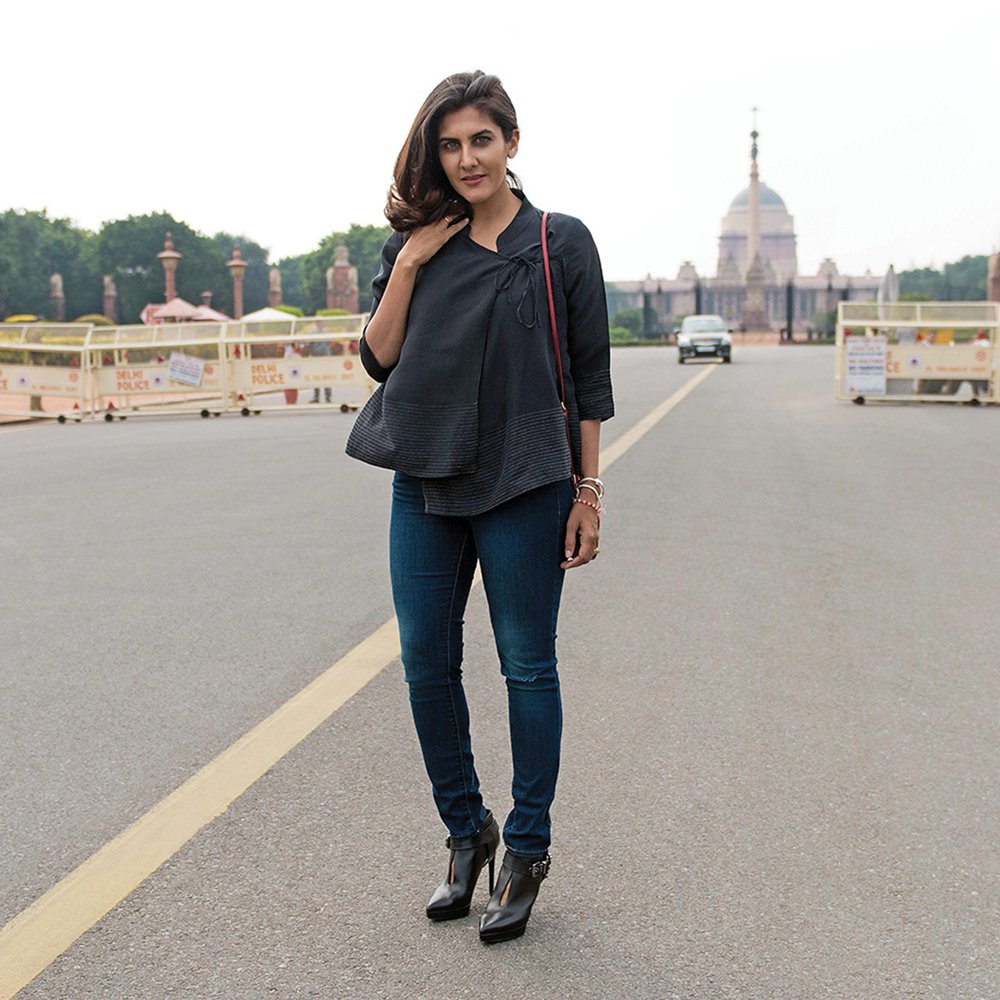 If you are looking for the perfect attire to go from kicking butt and taking names at work to knocking back a couple of drinks with the girls, look no further than Ambika Anand's boxy asymmetrical top and jeans combo. She keeps it comfortable and stylish. 
9. Take notes, guys: a button-down and tee combo is your best friend.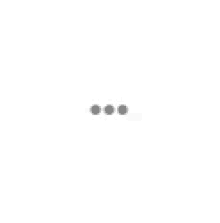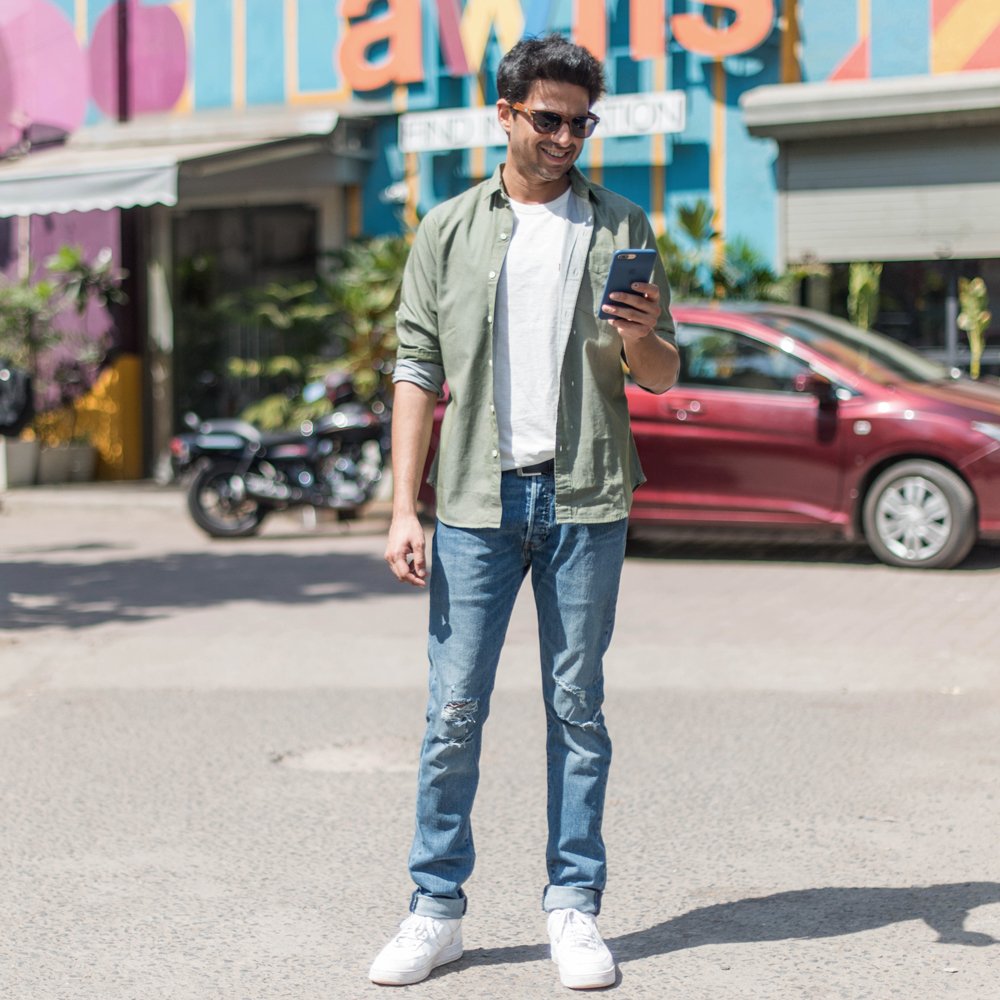 Guys always rue the fact that they don't have as many chances to experiment with their clothes as girls do. That's true, but you can make the best of what you have. The next time you're going out for a drive with your friends or just for a night at your local waterhole, pair your Levi's jeans with a tee and layer it with a shirt like Rohan Joshi does. Effortlessly cool, I believe you call it. 
10. Whoever said you can't take the classics up a notch whenever you want?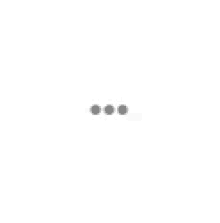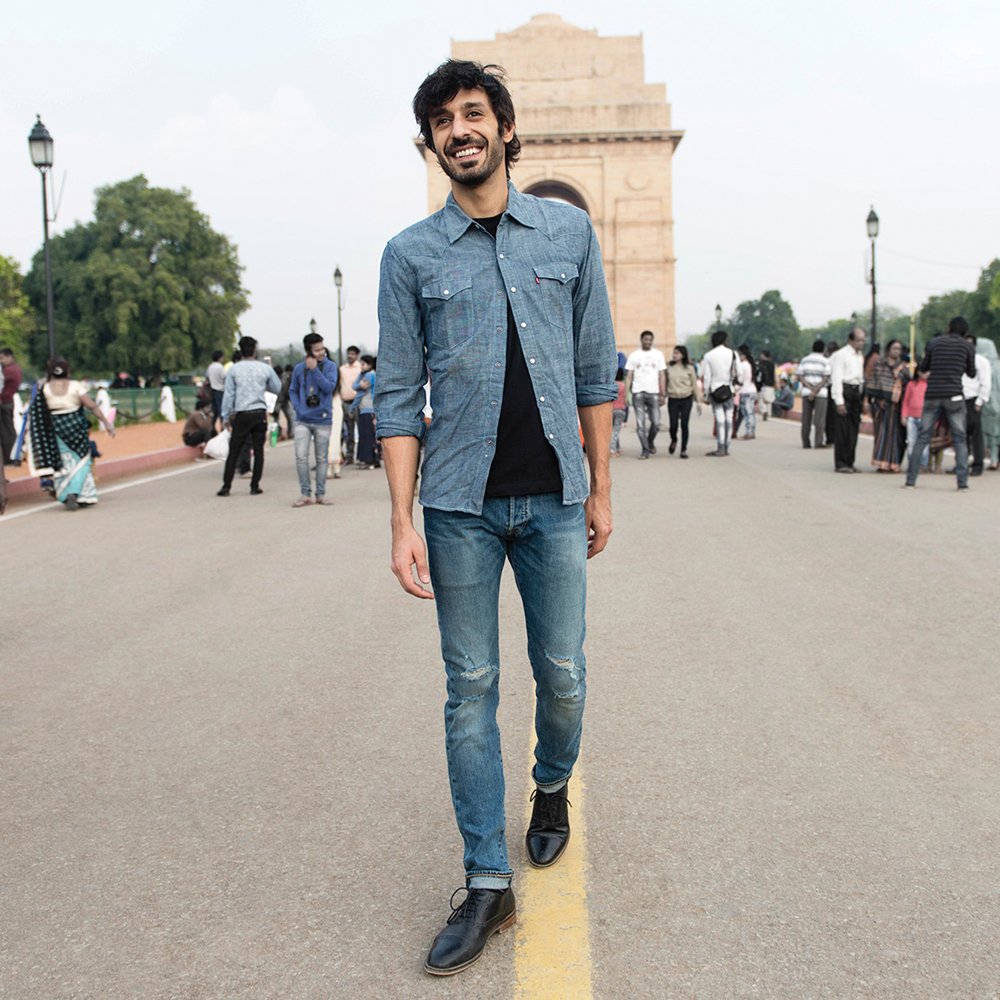 So, it's a house party at your best mate's place and you know the girl you like is going to be there. Layering your simple black tee with a textured denim button-down like Sahej Bakshi (Dualist Inquiry) does is both laid back and approachable. Perfect combo, we tell ya.  
Don't let the sun be the only hot thing this summer!