To many of us, the extent of luxury is splurging on a fancy meal, buying an outfit worth five grand or some such. But there are places out there that change the way we look at luxury as a concept altogether.
There are hotels around the world that would cost more than a year's salary for us to spend one night in. The absolute cream of the hospitality business. And we have a collection of the very best rooms at those hotels right here. Presenting, 14 of the most expensive hotel rooms in the world. Stays that would do far more than burn a hole in one's pocket. But read on to know exactly what makes them an experience almost exclusively within the reach of royalty.
1. Grand Penthouse at The Mark in New York City, US
Average price per night: ₹59.23 lakhs
Spread over the top two floors of this expansive hotel, the 1,115 sq. mt. Grand Penthouse is the ultimate sinful luxury stay money can buy. Its five bedrooms with custom-made furniture, a library lounge, two wet bars and a dining room that could easily fit a party of 24, sit under a towering ceiling. You're brought to the breathtaking views of New York City from the regal terrace garden in a private elevator.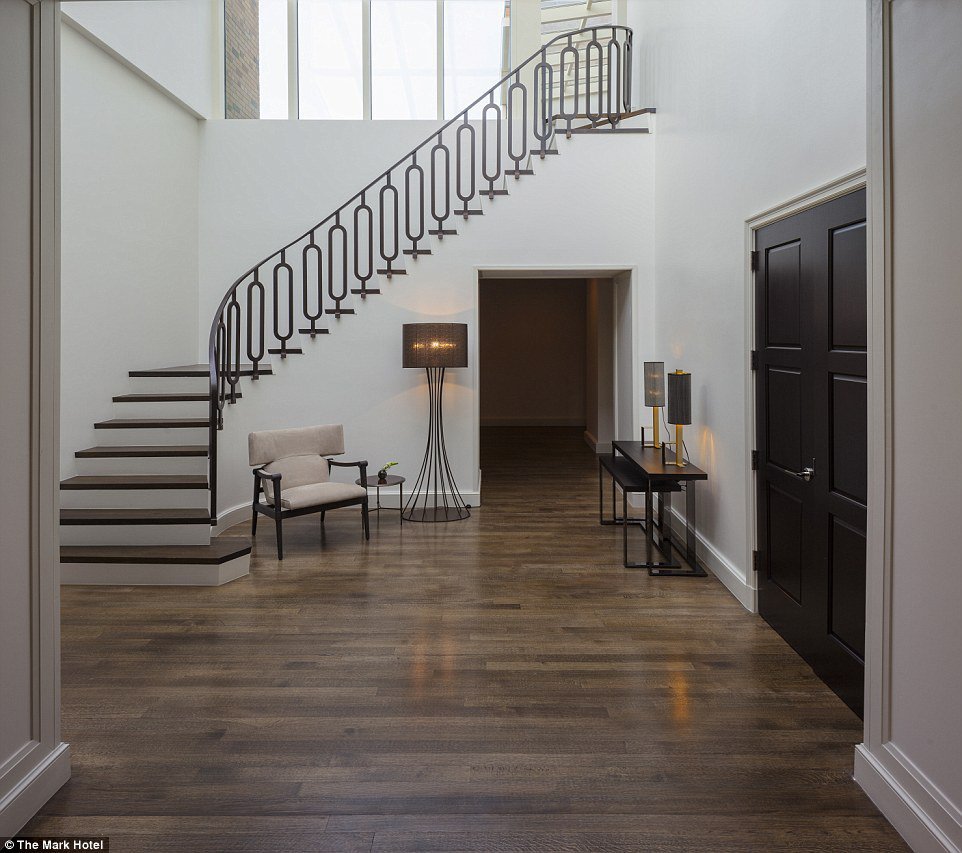 Source: Daily Mail
World class chef Jean-Georges, who operates the hotel's signature restaurant, can prepare a special romantic menu served on the terrace. If that weren't enough, in-suite hair styling by Fre´de´ric Fekkai Salon and round-the-clock suit tailoring from Bergdorf Goodman is made available for penthouse guests.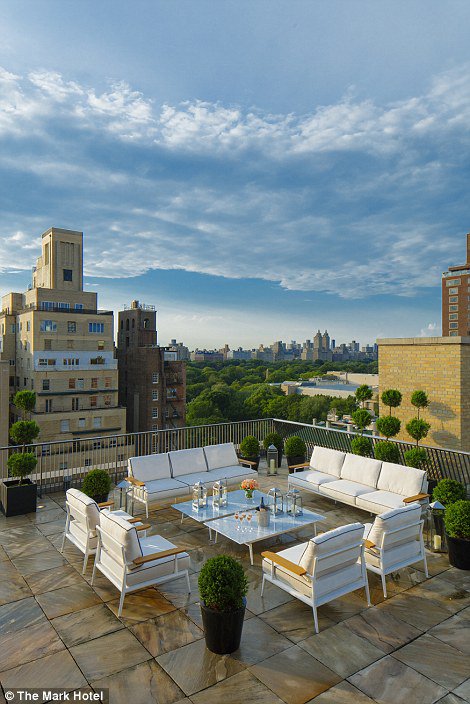 Source: Daily Mail
2. Royal Penthouse Suite at the Hotel President Wilson in Geneva, Switzerland
Average price per night: ₹41.23 lakhs
The two-storey suite has panoramic views over Lake Geneva and the Swiss Alps and 12 palatial bedrooms complete with 12 marble bathrooms, a Steinway grand piano and a display of strikingly expensive artworks. The 2 luxurious master bedrooms have each got vast walk-in dressing and a marble bathroom with Jacuzzi facing the lake and a separate shower and steam.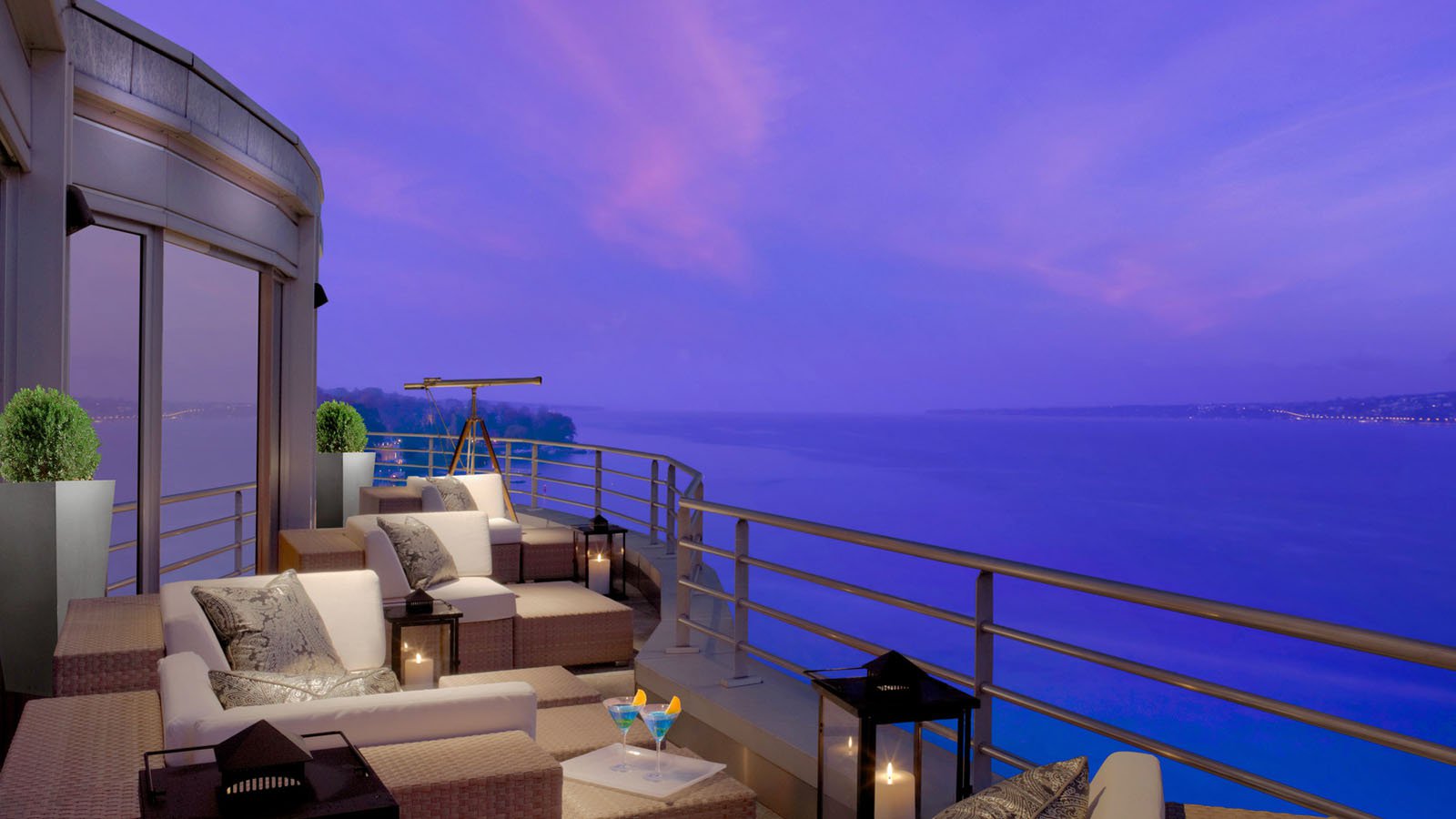 Source: Hotel President Wilson
All that with its private elevator, gym and rec room including a Brunswick billiard table, a collection of ancient books and art work, the Royal Penthouse is the ultimate splurge. The suite even has bulletproof windows for its guests' maximum security. If the suite was (reportedly) good enough for the like of Michael Jackson, Bill Gates and Rihanna, it's gotta be pretty darn good.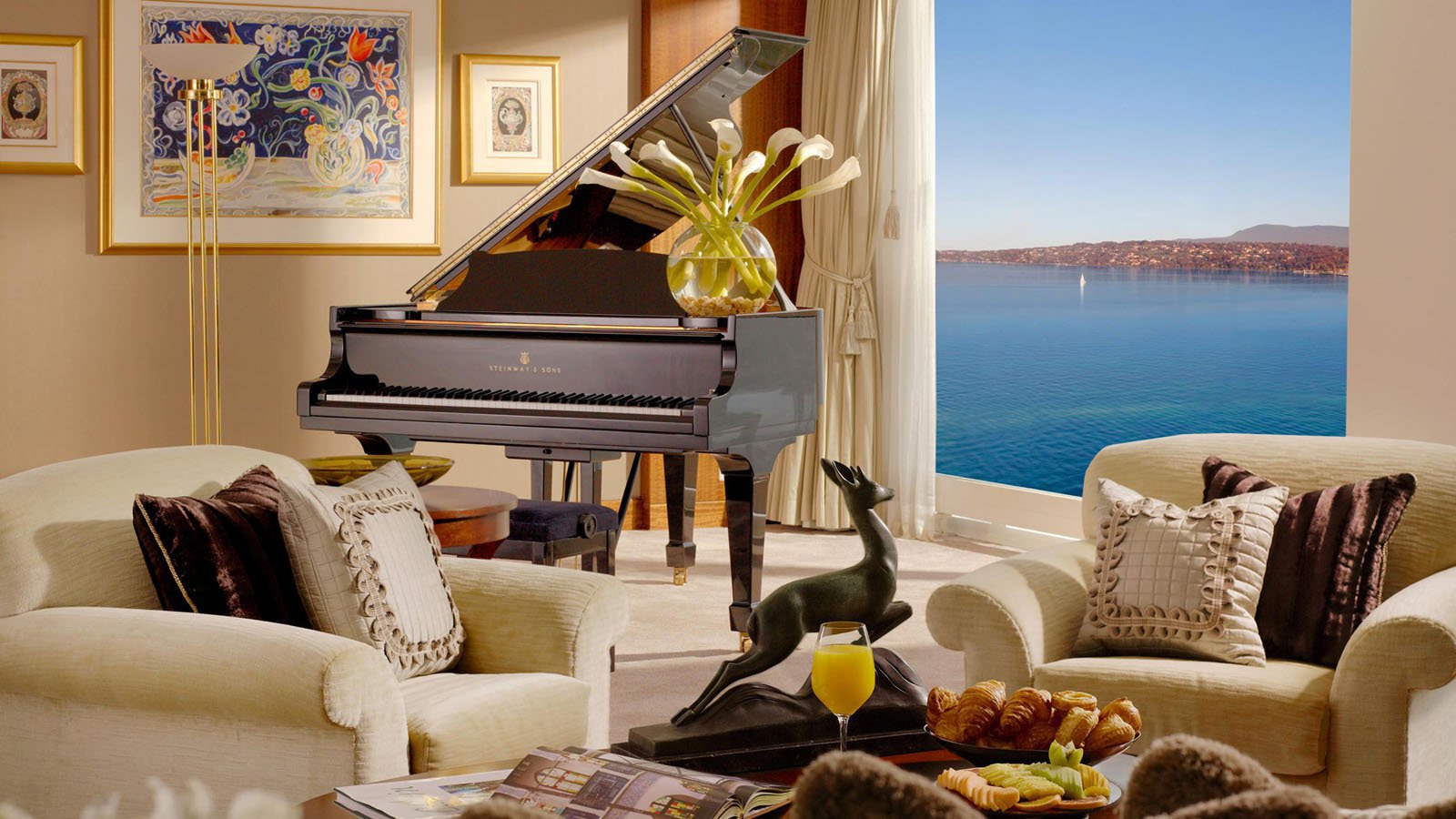 Source: Hotel President Wilson
3. Ty Warner Penthouse, Four Seasons Hotel in New York City, US
Average price per night: ₹39.48 lakhs
On the top floor of Manhattan's highest hotel, the Ty Warner penthouse is named after the billionaire owner of the Four Seasons Hotels. This suite took seven years and a staggering US$50 million to build. And it shows in everything from the 18th century Japanese silk pillows to the extensive library filled with hundreds of volumes on art and culture.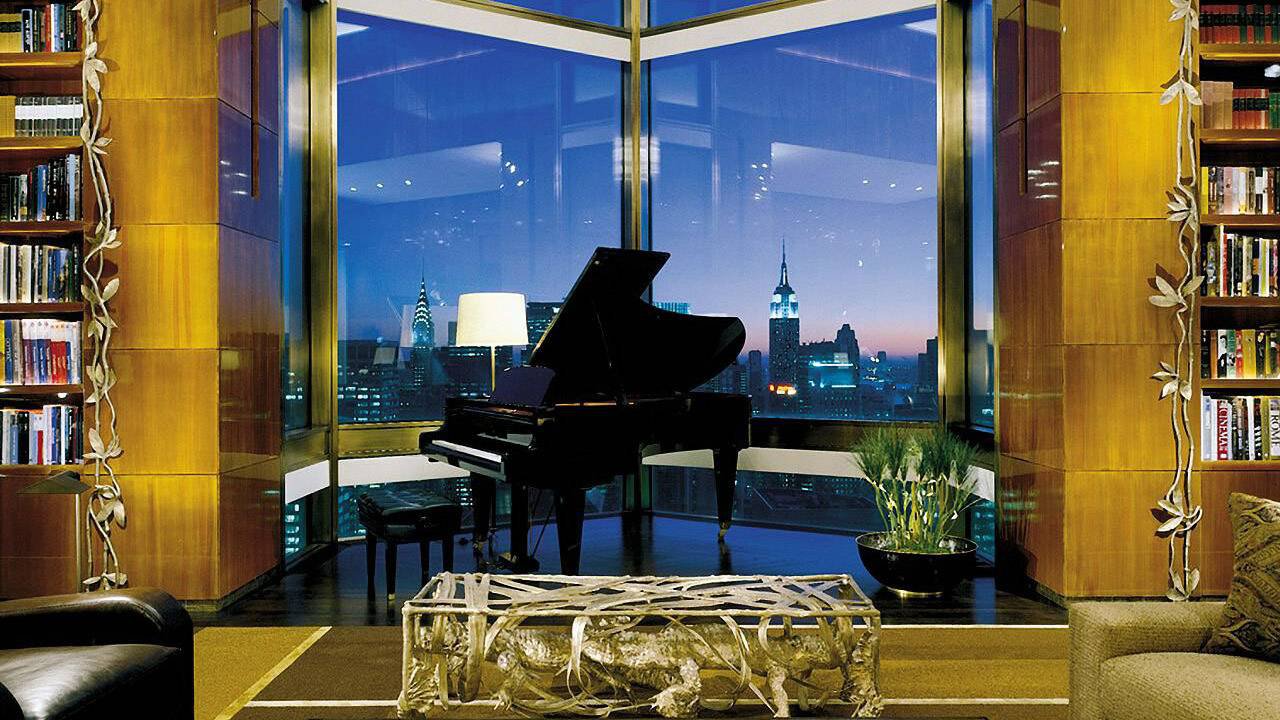 Source: The Gorod
The suite enjoys a 360 degree view of New York City along with it's many amenities. Penthouse guests enjoy exclusive chauffeured Rolls-Royce Phantom service, a personal trainer, an art concierge, and full spa treatments. Unlimited caviar and champagne go without saying.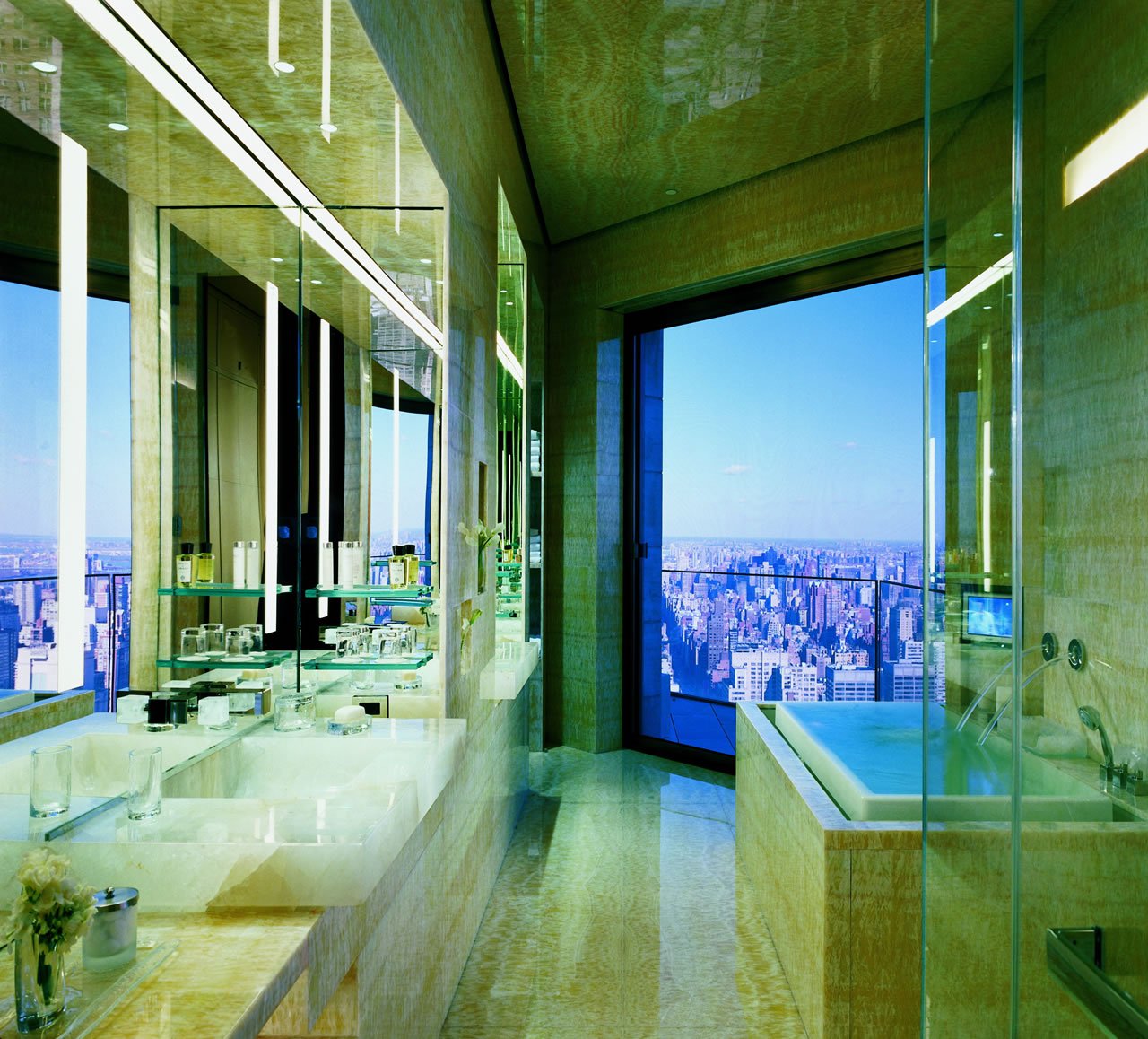 Source: EMercedes Benz
4. Delana Hilltop Estate, Laucala Island Resort in Laucala Island, Fiji
Average price per night: ₹37.83 lakhs
The breathtaking estate is perched up high in the hills and is the crown of luxury living on Laucala, This stay boasts of an unreal view of the islands, and other amenities like the panoramic swimming pool in their two guest residences are the stuff of dreams.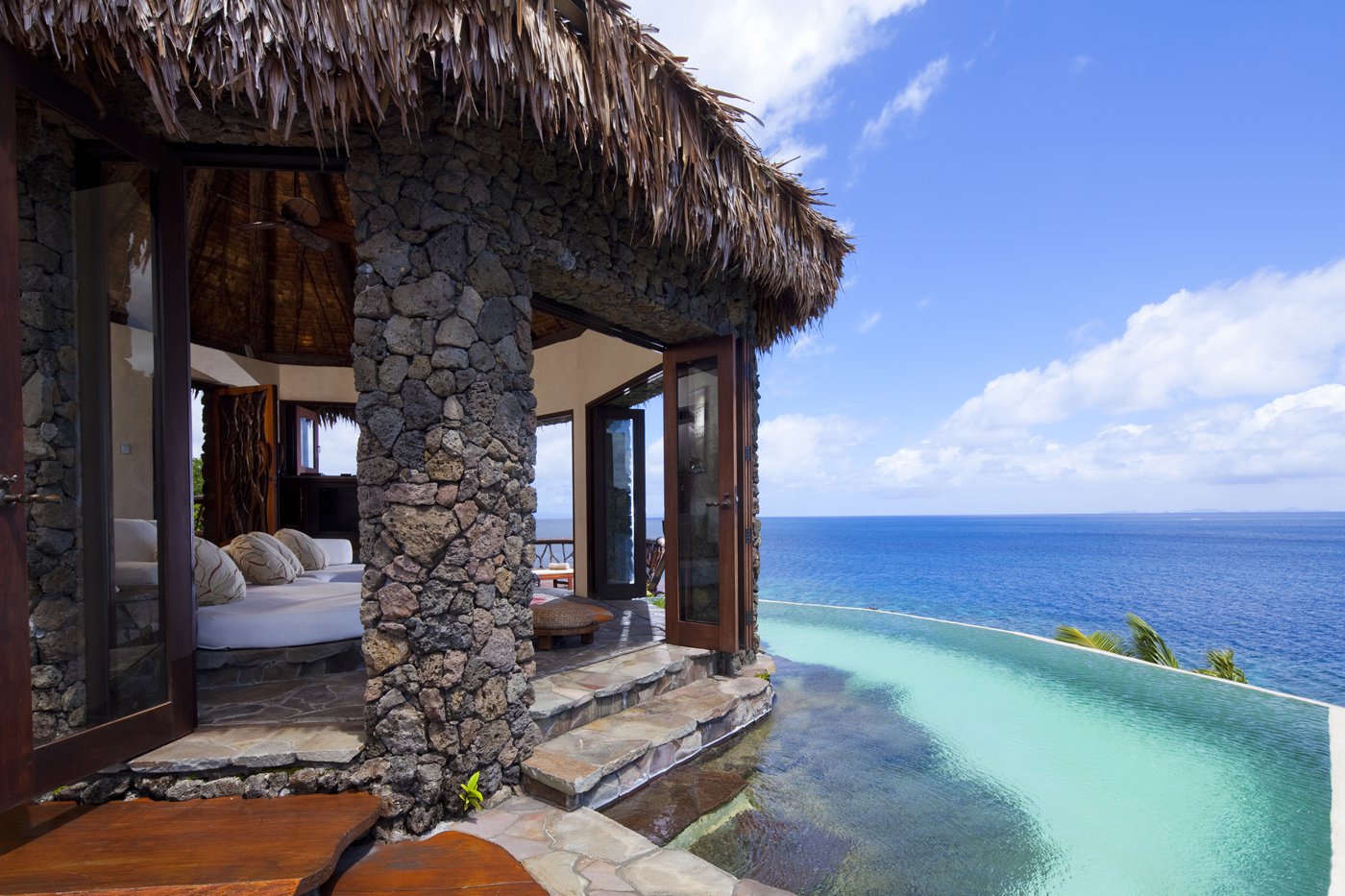 Source: Venture Fiji
Elite services such as a private cook, a chauffeur, free massages, horse rides on the beach and a private nanny. When the Red Bull billionaire owner isn't around, the space is open for bookings but every guest request is individually evaluated before they're allowed to stay in this most exclusive of paradise residences.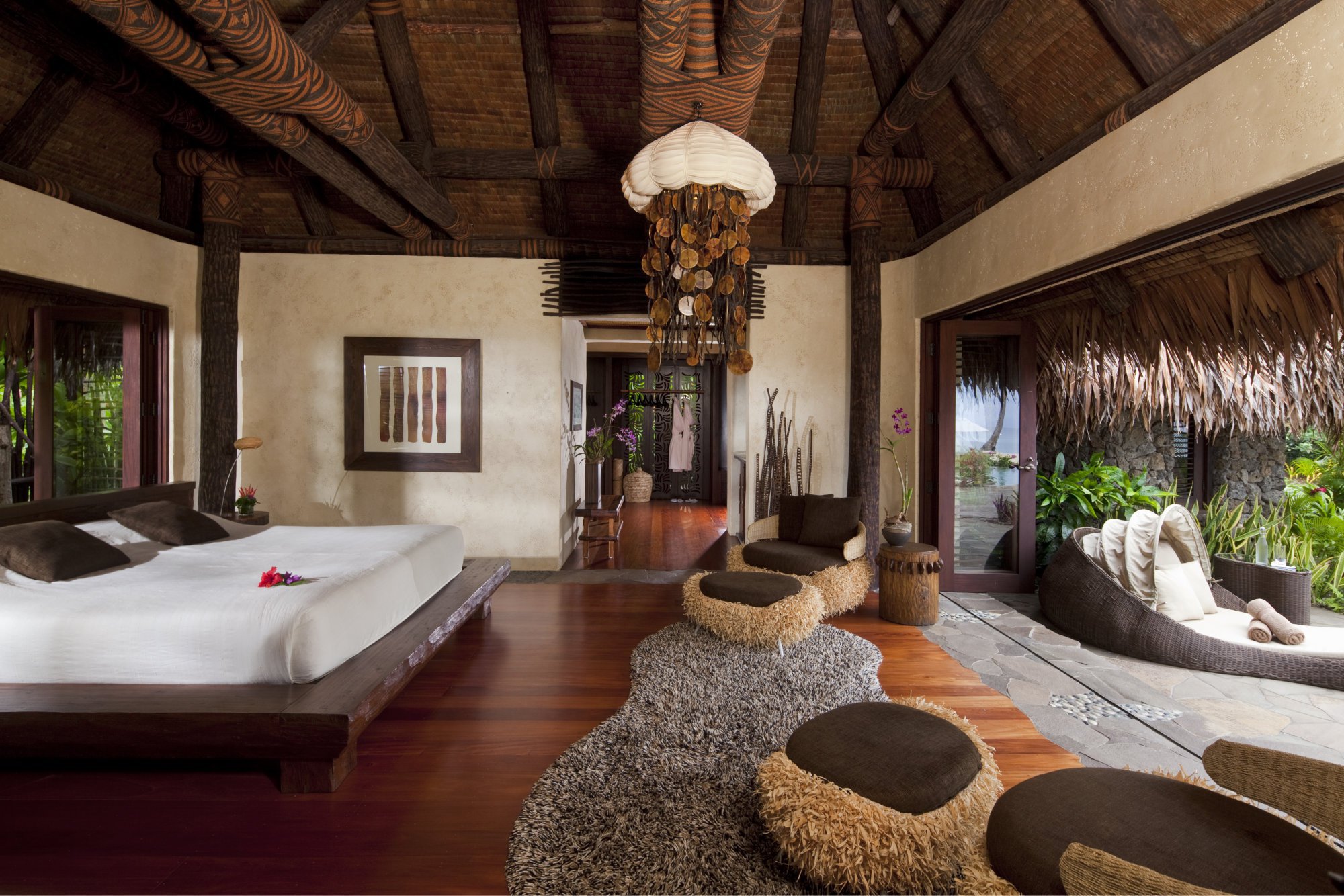 Source: South Seas Adventure
5. The Shahi Mahal Suite at the Raj Palace Hotel in Jaipur, India
Average price per night: ₹30.95 lakhs
This emperor's suite equipped with 6 bedrooms, a private theatre, a library, and a private kitchen staff may make a particularly good fit if you're a Bond villain, royalty, or just plain filthy rich.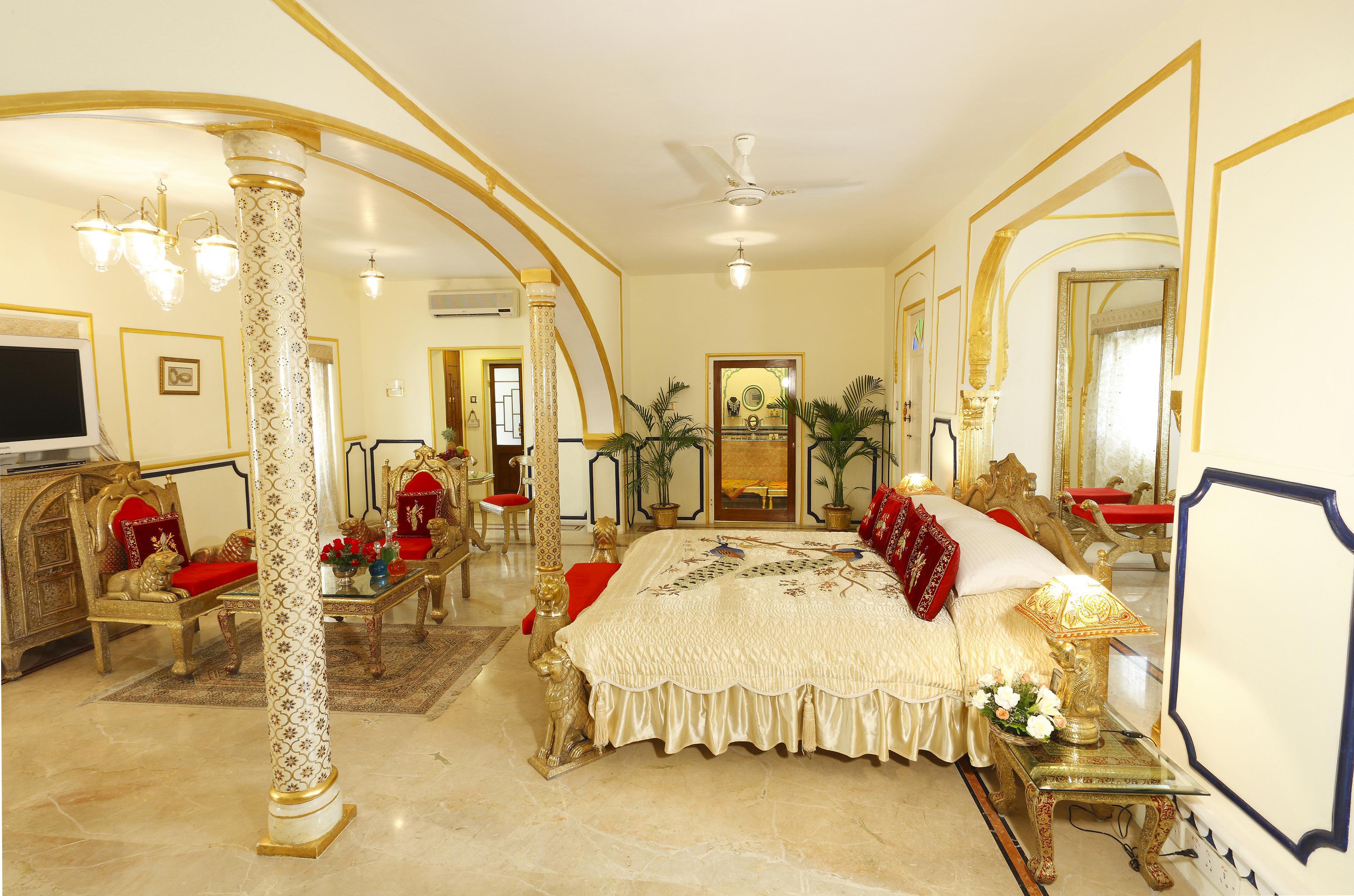 Source: SLH
Among the several other luxuries you can bathe yourself in at the Shahi Mahal Suite, are an astrology room, a 24,000-square-foot landscaped terrace garden and a three-sided infinity pool. This should about do it to transform you into a maharaja.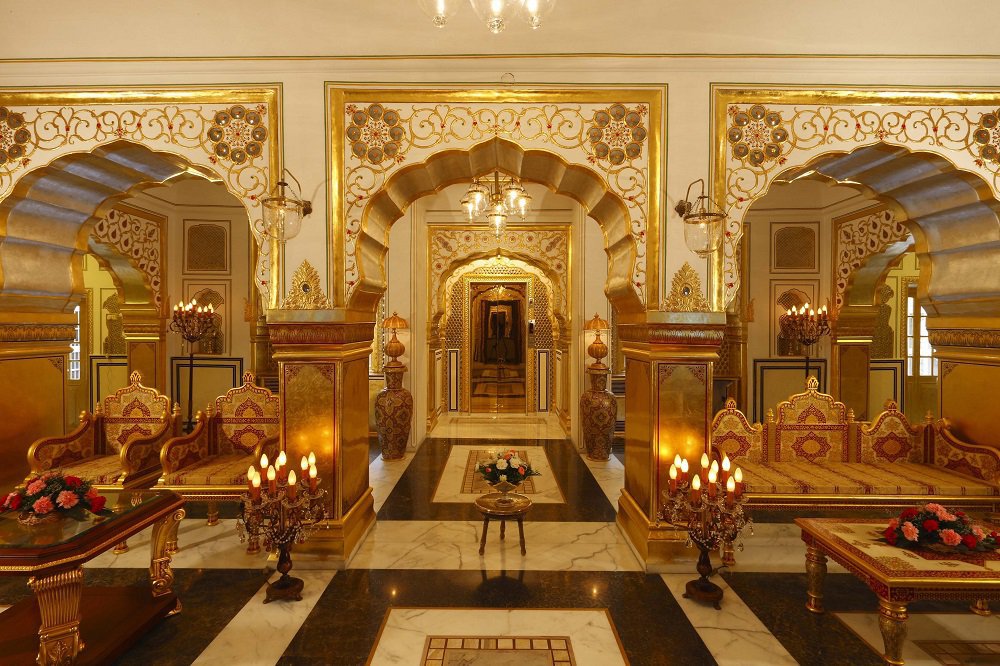 Source: SLH
6. Penthouse Suite, Grand Hyatt Cannes Hôtel Martinez in Cannes, France
Average price per night: ₹28.41 lakhs
One of the largest penthouse suites in Europe, this stay at the classic Art Deco hotel on the Boulevard de la Croisette. Set on the seventh floor of the Martinez, the incredible Penthouse Suite has four king-size bedrooms, two living rooms and two dining rooms.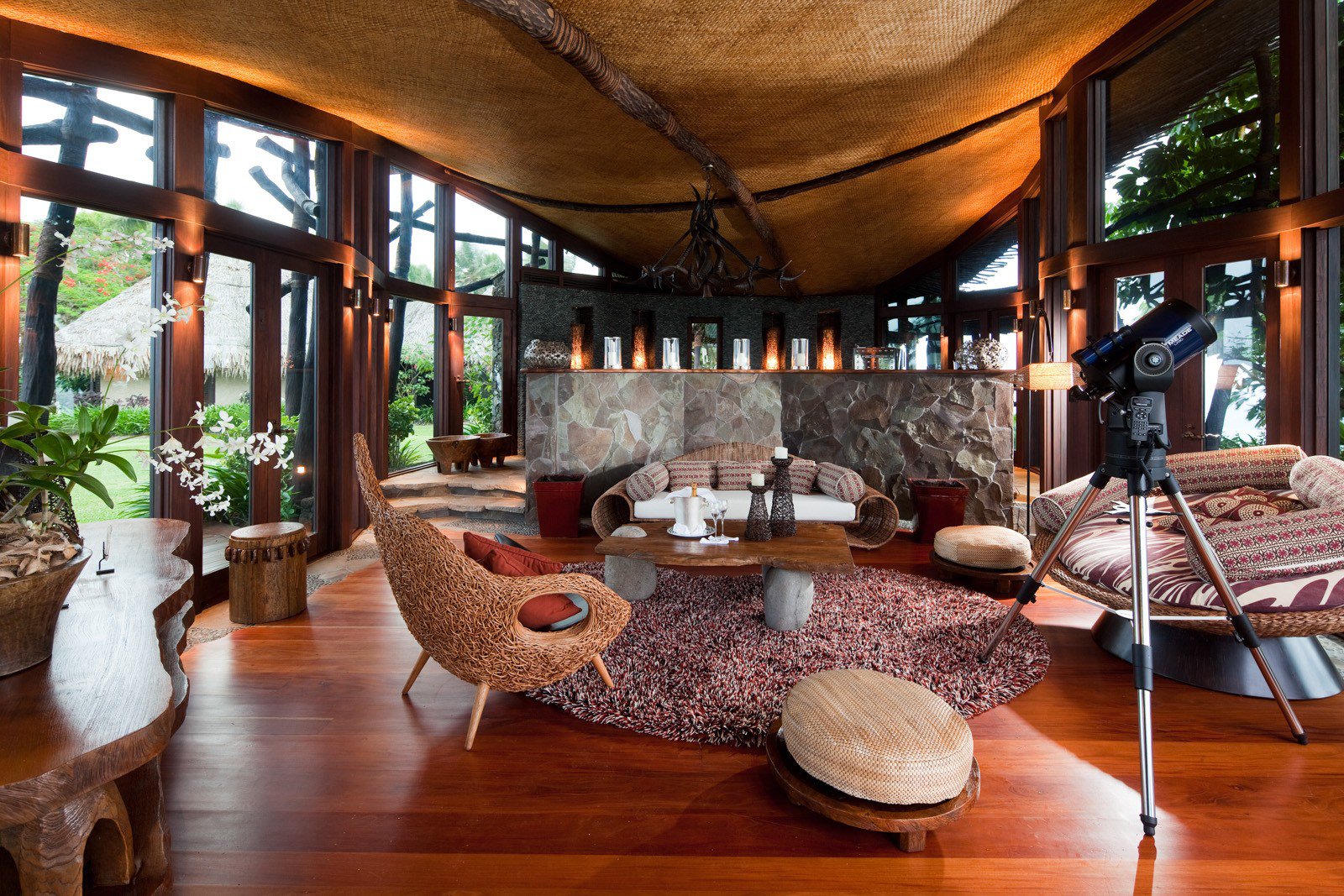 Source: Carmen's Luxury Travel
A private 290-square-metre terrace with a Jacuzzi offers fabulous views of the Bay of Cannes.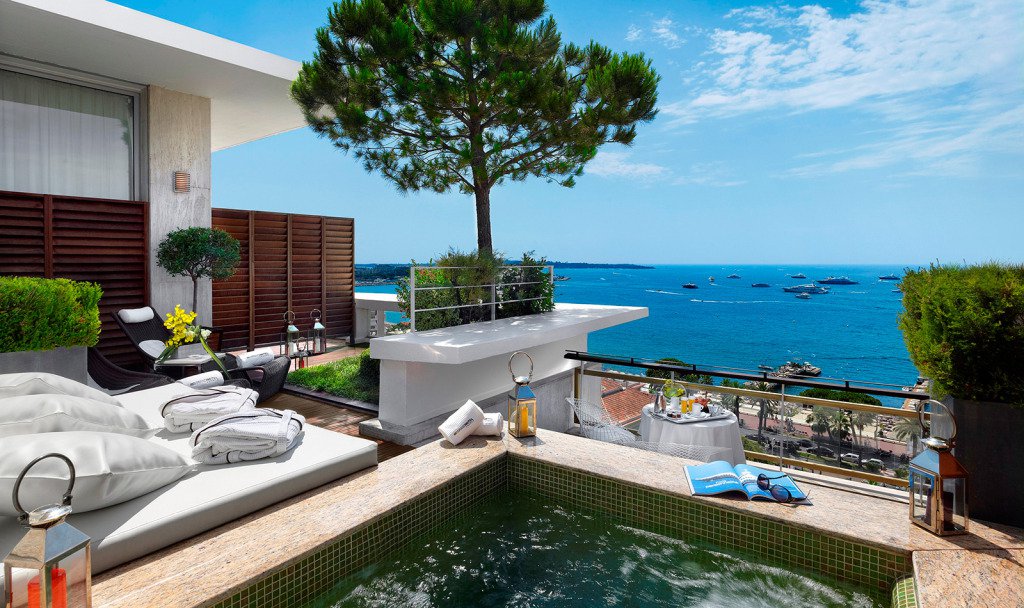 Source: Rooms Booking
7. The Hugh Hefner Sky Villa at the Palms Resort in Las Vegas, US
Average price per night: ₹27.51 lakhs
The Sky Villa is the stuff those unreal Hollywood films are made of. Apart from opulent bedrooms,the suite offers a private glass elevator, a dry sauna, and 24-hour butler service. There are actually a few Sky Villas, but the most luxurious one is called the Hugh Hefner Sky Villa - after the Playboy giant.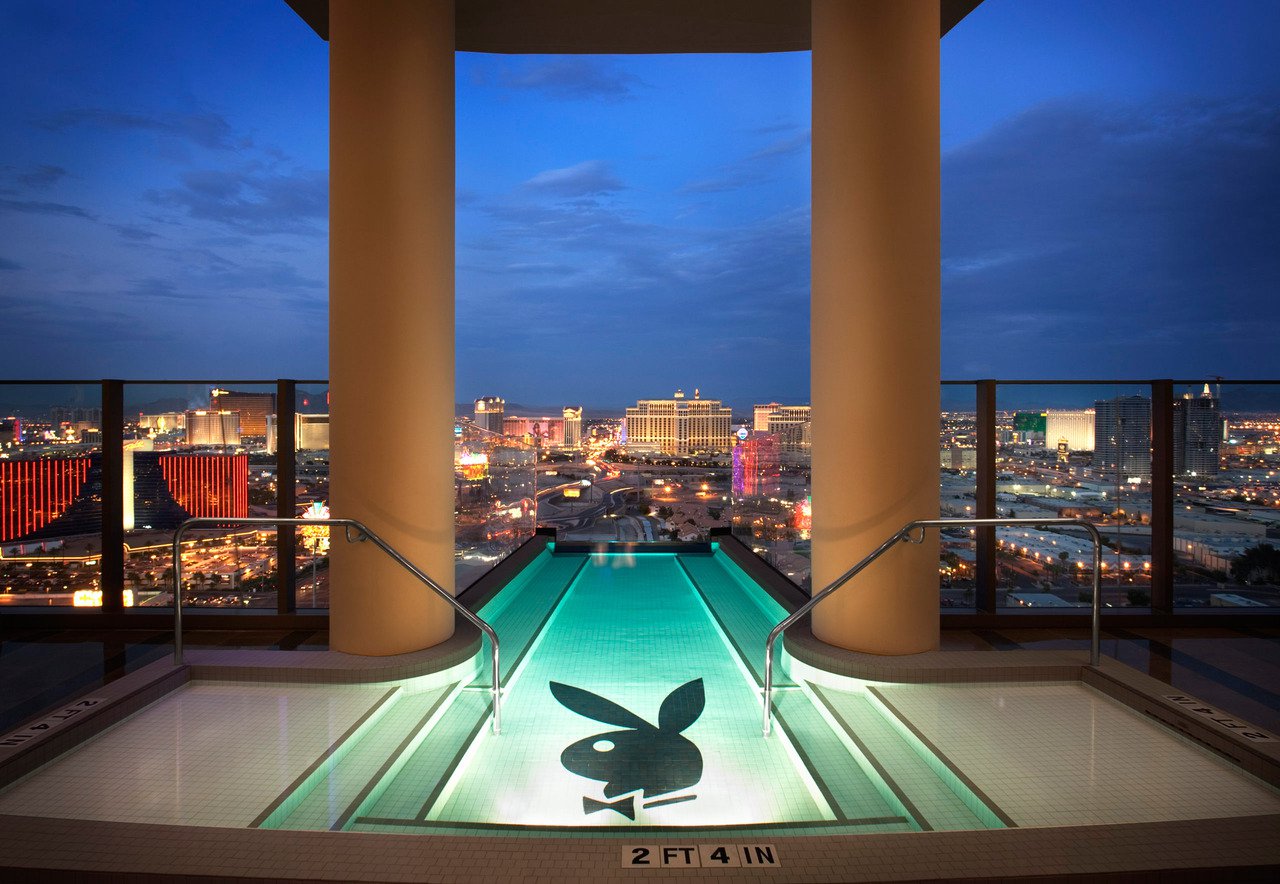 Source: Alux
The perfect American trip down splurge-lane, the two-storey Sky Villa also has private terraces, fitness rooms, and massages in a glass pool jutting out over the balcony with magnificent views of the Vegas strip.

Source: Destination Luxury
8. The Royal Suite at The St. Regis Saadiyat Island Resort in Abu Dhabi, UAE
Average price per night: ₹24.35 lakhs
Bathed in a design inspired from tactile oceanic elements such as white sand, sea shells, ancient sea worn stones and driftwood, the 2100 sq. mt. Royal Suite is the height of visual luxury. And it isn't merely a visual treat. Located on the upper level of the suite are three individual bedrooms, a private study, a mini-cinema and a games room outfitted with a billiard table. Guests may enjoy a stunning view of the expansive ocean while lounging in the spacious terrace with bar or dining by the outdoor swimming pool. Spanning the entire lower floor, the master bedroom comes with a private balcony.
Source: Starwood Media Center
Other features include a spacious ocean-facing bathroom with a walk-in double shower and bathtub, an expansive walk-in closet and dressing area, a spa room and sauna. All bathrooms in the suite include these amenities, alongside the St. Regis Brand's signature Remède bath products.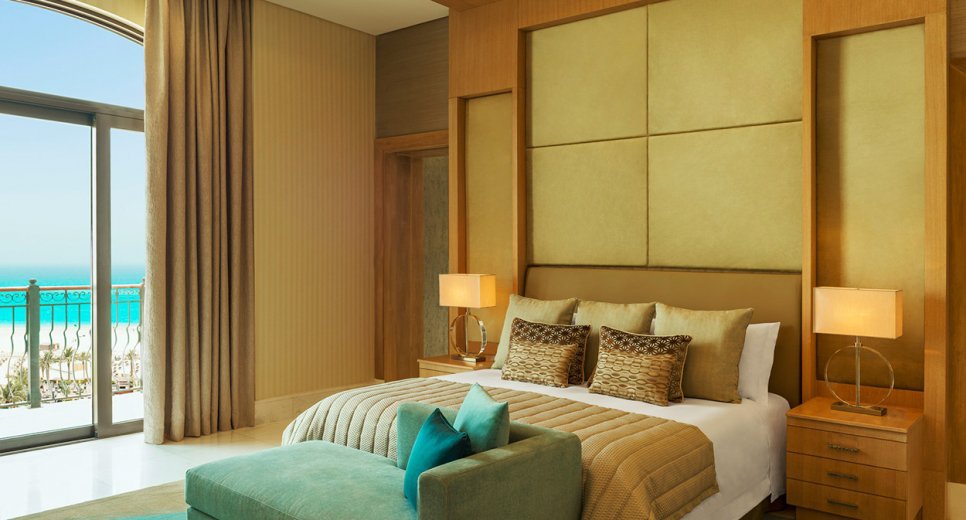 Source: St. Regis Suites
9. The Royal Villa at the Grand Resort Lagonissi in Athens, Greece
Average price per night: ₹23.66 lakhs
The Royal Villa that once played host to Mel Gibson and Leonardo DiCaprio is a suite for true royals. It has two master bedrooms, each with marble bathrooms with their own steam baths. Overlooking your very own private beach, the white cashmere sands sweeping over to a mesmerizing turquoise breeze ruffled bay, your private marina awaits you just steps away from the comfort of your villa.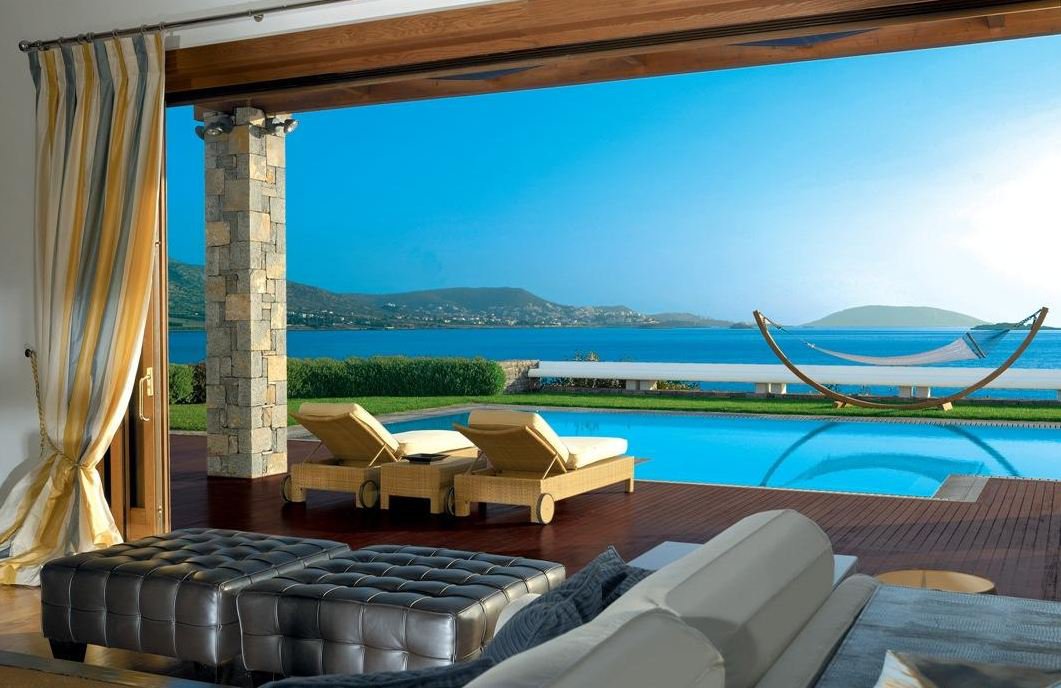 Source: Wicked Good Travel Tips
Your very own private concert pianist tickling the ivories in the background, your private chef whipping up your every wish in the kitchen, your private butler screening your calls and fluffing your towels, a stay at here will ruin all other luxuries for you. There's also a private massage area, a heated pool, and a private deck overlooking the beach.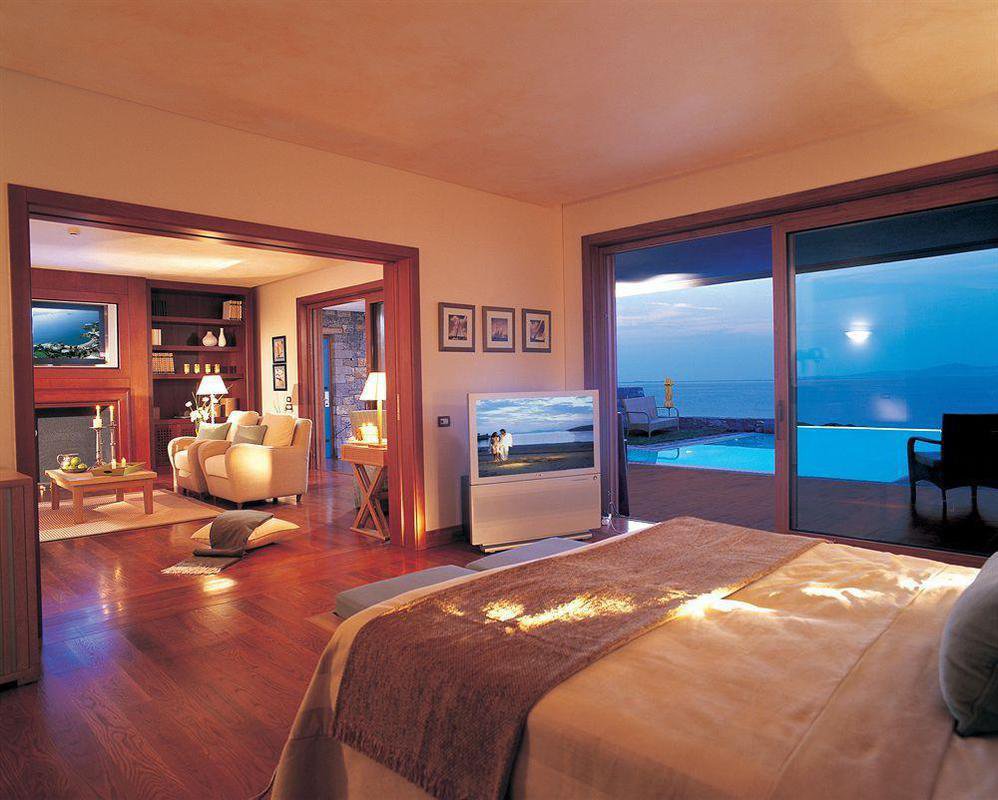 Source: Booked
10. Shangri-La Suite, Shangri-La Bosphorus in Istanbul, Turkey
Average price per night: ₹20.63 lakhs
This suite is the only room on the sixth-floor penthouse of Shangri-La Bosphorus, Istanbul, overlooking the romantic Bosphorus Strait. It has three separate private terraces with most of the city's landmarks and its famous skyline silhouettes among its vistas.
Source: Kiwi Collection
The bed linen has a thread count of 800 while the marble-clad bathroom has a heated floor and a 19-inch television embedded in the mirror. Toiletries are by Bulgari. Need we say more?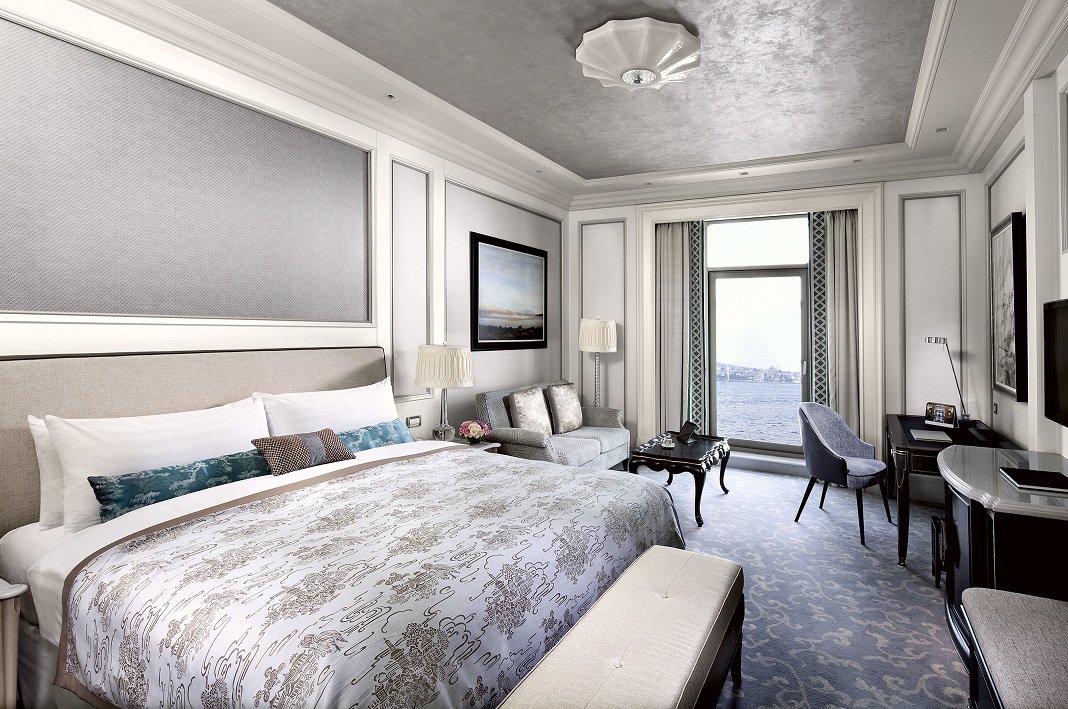 Source: CPP Luxury
11. Presidential Suite, Mandarin Oriental in Pudong, Shanghai, China
Average price per night: ₹19.19 lakhs
The most expensive suite in China, by far, this luxurious room on the hotel's 25th floor is another marvellous trip to luxury-town. The suite has an impressive private wine cellar, fully equipped kitchen, a 3m wine bar, a private meeting room and a dining room and butler service.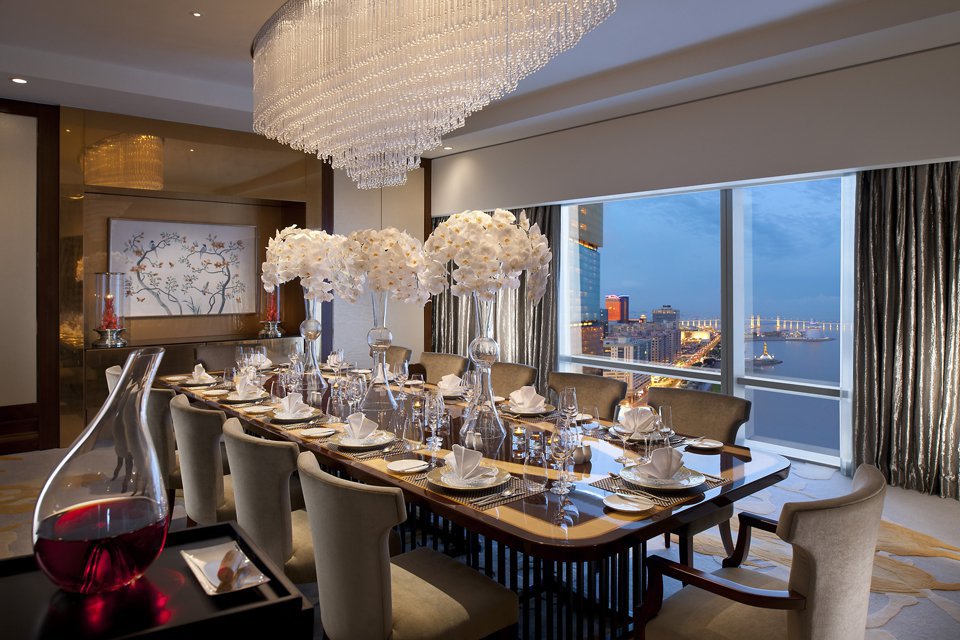 Source: Our Dunya
The bathroom alone is larger than most Hong Kong apartments at 50 square metres and is stocked with luxury bathroom amenities by Acqua di Parma. Plush terry bathrobes by Frette or silk kimonos are on offer to guests in case you were still looking for details of extravagance. There are even two private roof gardens with incredible views across the city.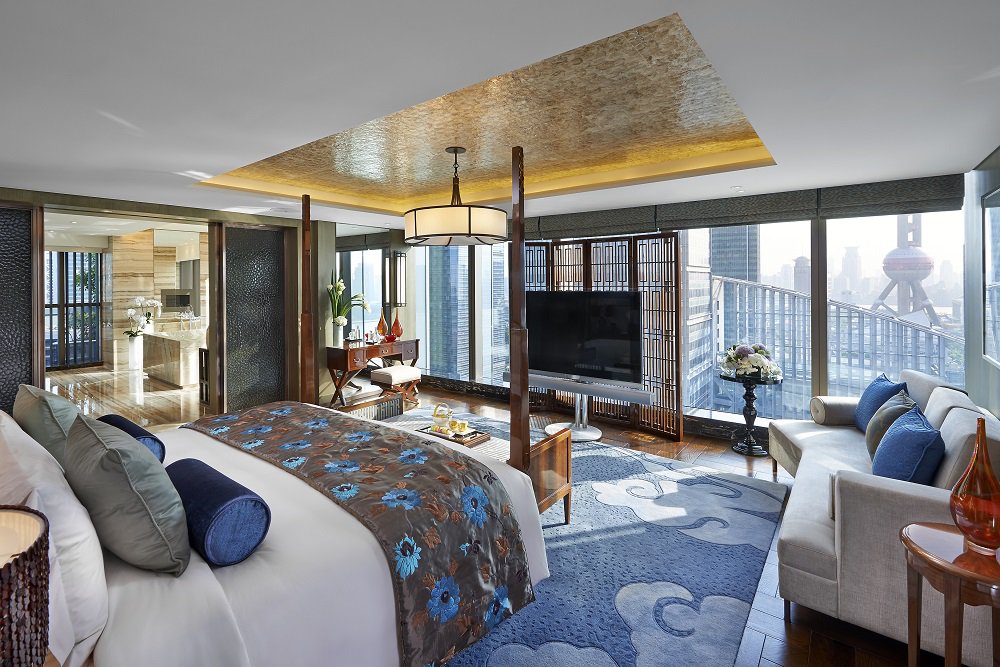 Source: Mandarin Oriental
12. Royal Suite, Hôtel Plaza Athénée in Paris, France
Average price per night: ₹18.57 lakhs
This most decadent suite at the Dorchester Collection's Plaza Athénée is the largest hotel room in Paris. Its classic decor tilted towards the 18th century Régence period, with high-tech amenities, include concealed televisions behind mirrors, a Jacuzzi and a steam room.
Source: The X Collector
The suite has four en-suite bedrooms, three living rooms and a separate kitchen. They say all the embroidery is done with gold thread. In large part, what you're paying for in this suite is proximity to all that gold.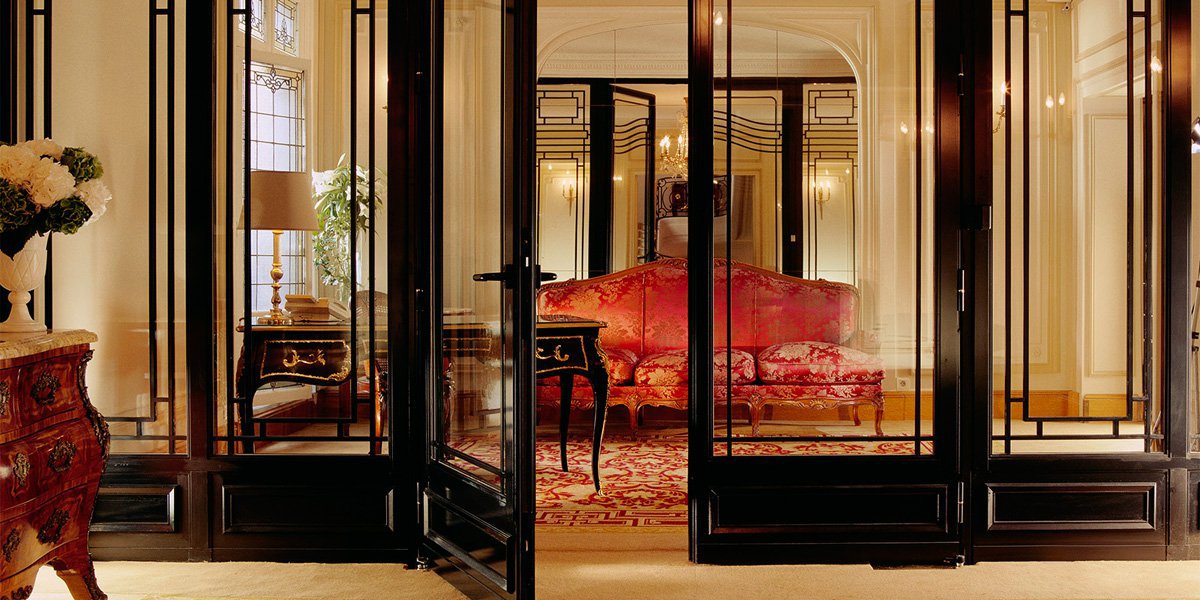 Source: Matador Network
13. Presidential Suite, Hotel Cala di Volpe in Porto Cervo, Italy
Average price per night: ₹17.88 lakhs
Located in the glamorous Porto Cervo, the jetsetters' playground Cala di Volpe is the epitome of laid-back luxury. The hotel's presidential suite has three bedrooms, a solarium, a fitness area and a huge private swimming pool.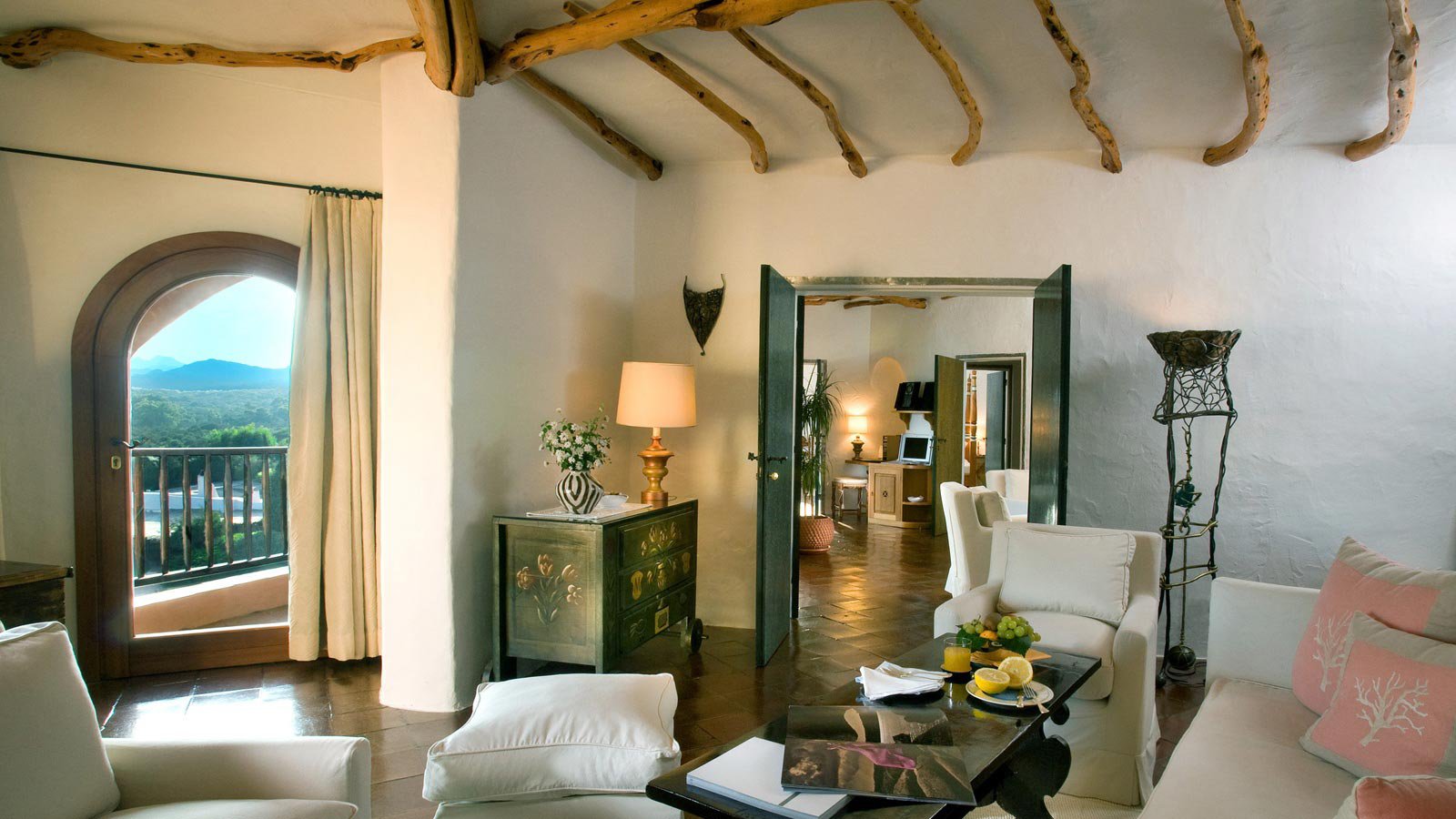 Source: Designer Travel
The suite is decorated in the classic romantic Sardinian style with beamed ceilings and terracotta-tiled floors. A large terrace provides sweeping views of the sparkling azure coastline.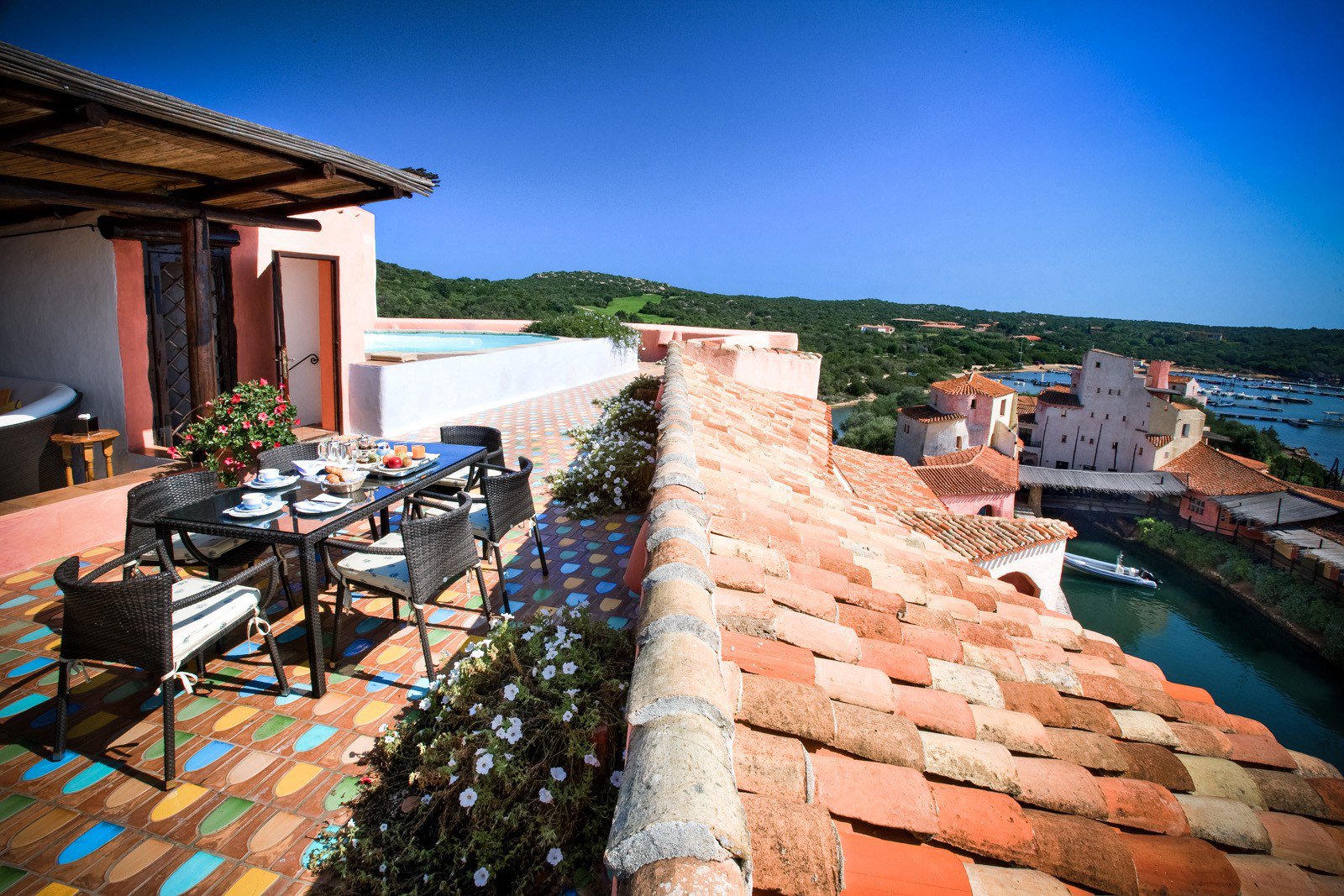 Source: Matador Network
14. The Apartment at The Connaught Hotel in London, UK
Average price per night: ₹16.92 lakhs
Filled with an array of specially commissioned art and furniture, carefully picked antiques and limited-edition books, a stay at the Connaught's penthouse is meeting with real over-the-top British blueblood opulence. The master-bedroom has a four-poster bed with delicate silk draping and two landscaped decked terraces designed overlook the chimneys and rooftops of Mayfair. A Connaught butler is on hand to arrange a private dinner party with menus designed by Michelin-starred Hélène Darroze. The Connaught will even arrange for Lanvin silk dresses, Balenciaga suede jackets and Christian Louboutin satin heels to be placed in the suite prior to your arrival.
Source: David Collins
The hotel's website goes above and beyond in painting a picture of the royalty its guests are treated to with stories of the butler flying to Paris after guests left to return the shoes they'd forgotten, and a guy who wanted to cook his wife a meal, and had a Michelin chef passing him tips behind a secret door. I mean, Christ.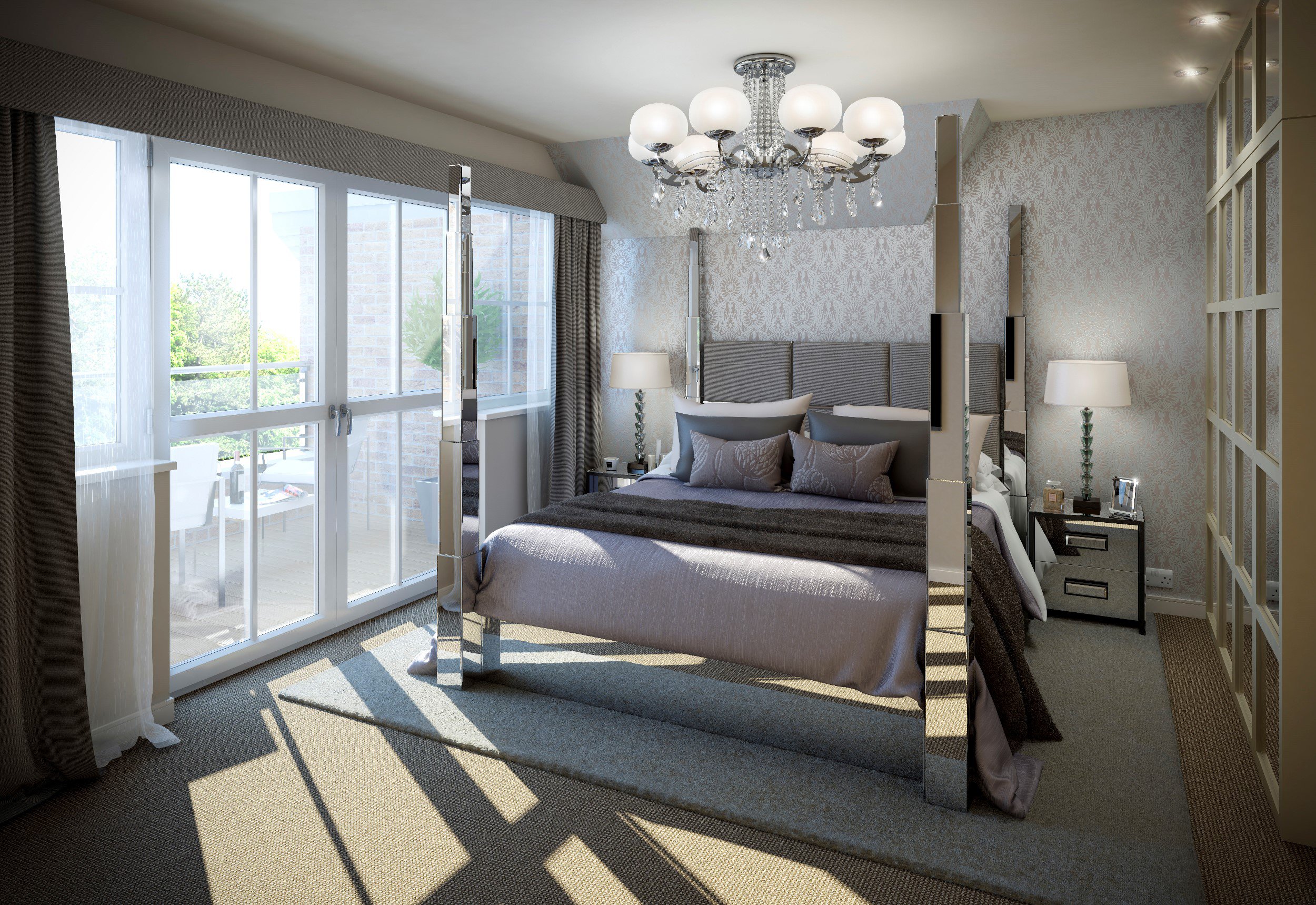 Source: 7 Heaven Interiors
With these images in your mind, I bet the next hotel you stay at, no matter how "nice" will utterly fail to impress. Well, we don't blame you. We're right there with ya. *longing sigh*