Kolkata, the city of culture, history, literature and food. Droolworthy, mouth-watering food dished out in every nook and cranny of the joyful city. No wonder it's named the City of Joy, it's hard to be grumpy after a meal that leaves you licking your fingers and adjusting your waistband. In view of the recent Mocambo debacle, the uproar generated has even got some questioning how liberal and warm the city really is. To those people, this article serves as a reminder of how huge, warm and welcoming the city really is. Kolkata offers fine dining experiences, funky cafes to chill at, roadside stalls for a quick bite and eateries tucked away in lanes but there's something for everyone, especially for those of us at the end of the month who have just fished out that crumpled hundred rupee note from the back pocket of our washed jeans. We bring you places you can eat your fill at under 100 bucks. So go ahead and start feasting.
1. Denzong Kitchen
9A, Bikramgarh, Jadavpur
Most Recommended: Fried Momos in Garlic Sauce (Rs.70)
Denzong Kitchen looks tiny with three or four tables and an open kitchen but it's flocked by students. It's rare to find an available table inside and you'll find students eating and smoking outside or waiting for their takeway. The momos here are well worth the wait. Vegetarian steamed momos are available at 40 rupees while chicken steamed momos are priced at Rs.50 and are the juiciest, luscious steamed momos you'll find in town. If you want to try something different, the Vegetarian and Chicken Gyathuk for 60 and 80 bucks respectively is a good bet.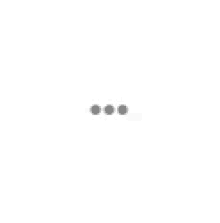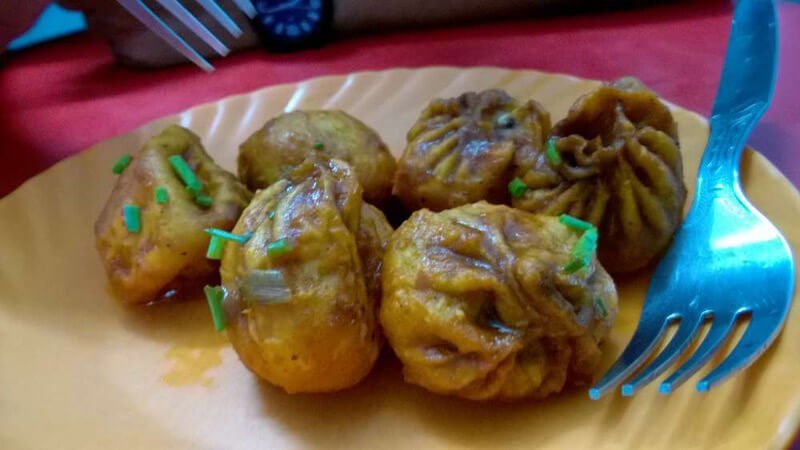 2. Nafeel
2A, Congress Exhibition Row, Near Park Circus Tram Depot, Park Circus Area
Most recommended: Beef Biryani (Rs. 60)
Though Arsalan and Zeeshan are the famous names thrown around when it comes to eateries in Park Circus, this little gem is tucked away in the same lane as Zeeshan and dishes out steaming biryani in just 100 bucks. A plate of beef biryani with fragrant rice and the customary alu with chunks of juicy beef thrown in will cost you 60 bucks. Team it with beef kebabs which are just marinaded pieces of beef roasted over charcoal and have that smoky flavour and are priced at 9 bucks. For those who prefer mutton or chicken biryani, a chicken biryani will cost you 90 bucks and mutton biryani a hundred. Pick up a beef roll if you're in a hurry just for 15 bucks.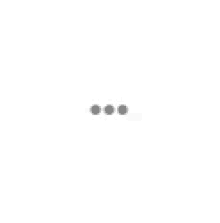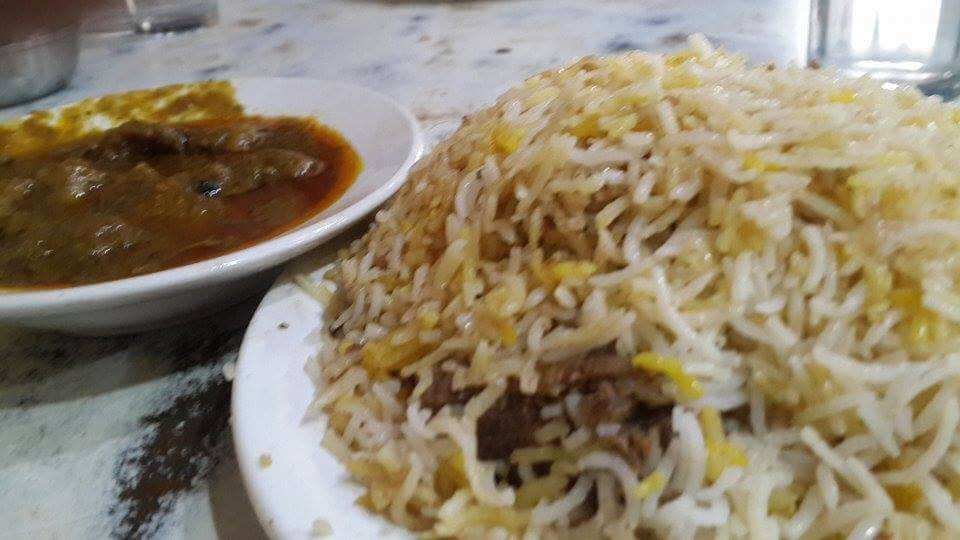 3. Thali-Only Alibababa
282, Cittaranajan Colony, Near Himalaya Opticals, Jadavpur
Most recommended: Chicken Thali (Rs.90)
If you feel like gorging on a full-blown meal under Rs.100 then head to this place. They have three thalis, simply named the Vegetarian Thali and the Egg Thali, both at 80 bucks and the Chicken Thali at 90 bucks. Dip into a plate of rice served with daal, chicken and soft Gulab Jamun made in ghee.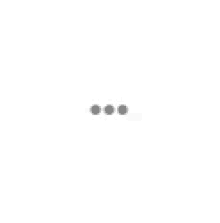 4. Kalika
29, Surya Sen Street, College Square, College Street
Most Recommended: Fish Fry (Rs.50)
Kalika has been serving hungry students since ages. Many have fond memories of stopping by Kalika for their Bhetki Fish Fry with salad and pungent mustard sauce at 50 bucks. You can't leave Kalika without sampling their freshly fried Mochar (banana flower) Chop and Chingri (prawn) Chop at 10 bucks each served with a side of salad and mustard. Try the crispy fish fingers fried till they are golden brown with soft fish inside.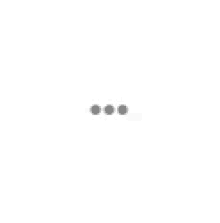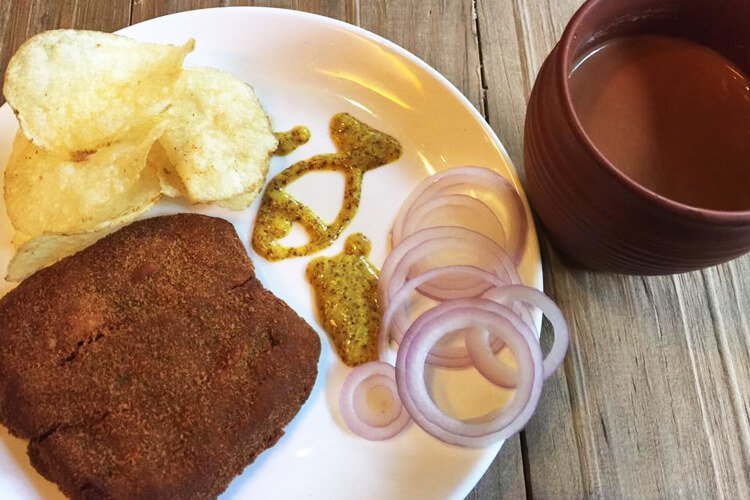 5. Anadi Cabin
9, Jawaharlal Nehru Road, New Market Area
Most Recommended: Moghlai Paratha with duck's egg (Rs. 46)
Anadi Cabin, a well known place has seen hungry patrons come in for the greasy Moghlai Paratha and Fish Kabiraji and devour it with extensive discussion on football and politics. The place is small so don't expect comfort and order takeaway if you must, but the food doesn't disappoint. At Rs. 46, a Moghlai Paratha made with duck's egg, a side of salad and aloo sabzi is a filling option. Order a quarter plate of rich spicy Kosha Mangsho (mutton) to go with it for 55 rupees and you'll be adjusting your waistband. The Fish Kabiraji at Rs. 80 is a steal, fried to perfection, golden brown and crispy with steaming soft fish inside.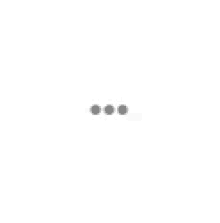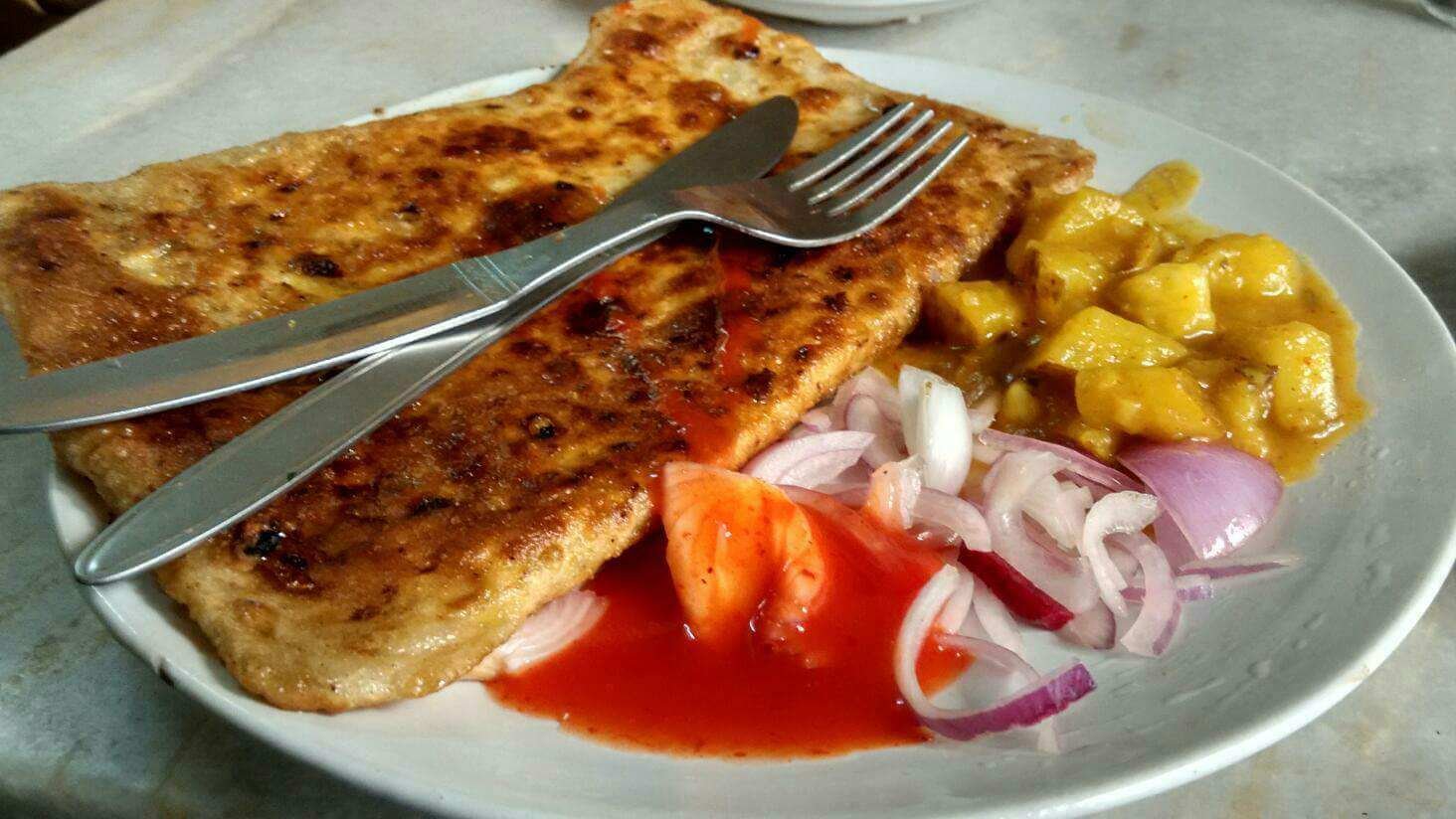 6. Anamika
Triangular Park, New Alipore
Most Recommended: Chicken Roll (Rs.45)
A small kiosk in New Alipore, it is known for the variety of drool-worthy rolls they dish out. At 45 bucks the chicken roll is full of chicken chunks with a  distinct tandoor flavour with onions and green chillies and lime but their are parathas thin,fluffy and not oily. Wolf down two of these and you're good to go.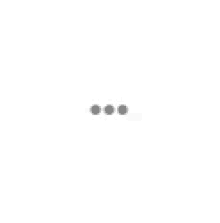 7. Zam Zam
9/1, Noor Ali Avenue, Entally, Park Circus Area
Most Recommended: Beef Biryani (Rs.70)
Another Park Circus outlet famous for its mouthwatering biryani, Zam Zam isn't big on ambience, their specialty is their biryani and they deliver on that. Order the beef biryani, fragrant rice,the alu in its golden skin with succulent pieces of beef paired with beef bhuna at Rs. 35. Don't miss out on their ghol, spiced lassi at just Rs.10. There's a mad rush for their rolls which get sold out almost everyday.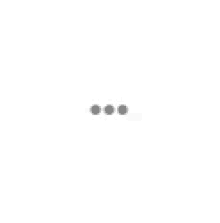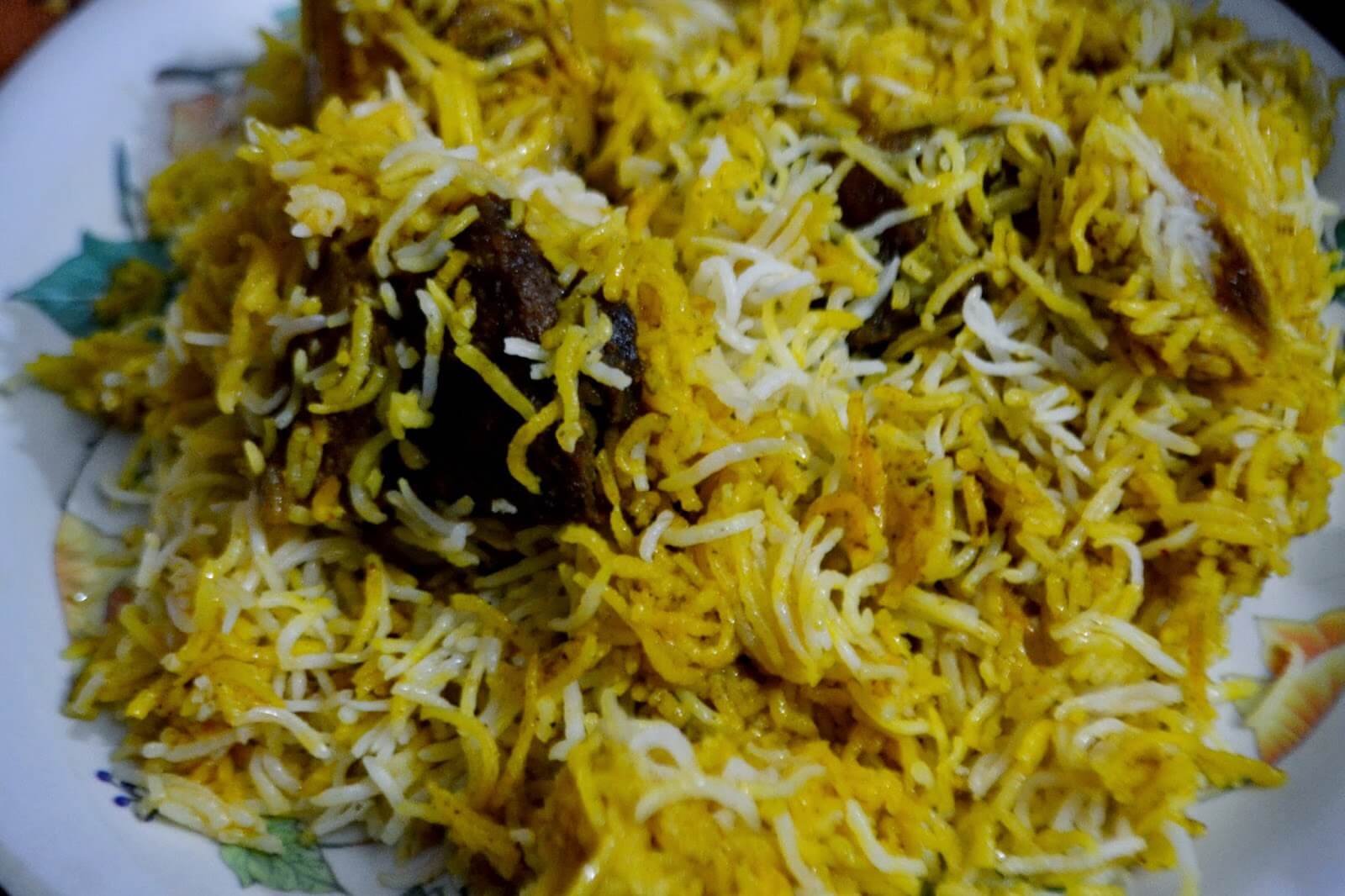 8. New United Cafe
629, Diamond Harbour Road, Behala
Most Recommended: Butter Onion Masala Dosa (Rs. 70)
For those on a perpetual hunt for authentic, delicious South Indian food in Kolkata, your search ends here. Beside Ashok Cinema Hall, this place has been around since the early 80s and has been doling out top-notch quality South Indian food ever since. Simple and unassuming, they win your heart with their Dosas, all under 100 bucks. Try the Butter Onion Masala Dosa, the dosa is crisp, butter melts inside the dosa and drips out in golden pools, the onions are slightly caramelised and there are chinks of mashed aloo masala inside. The Sambar is tangy and the chutney is thick and full of flavour. Their Dahi Vada is quite good, though you might have to go back for this one after the filling Dosa.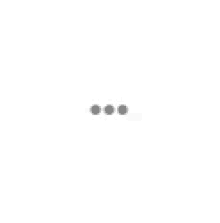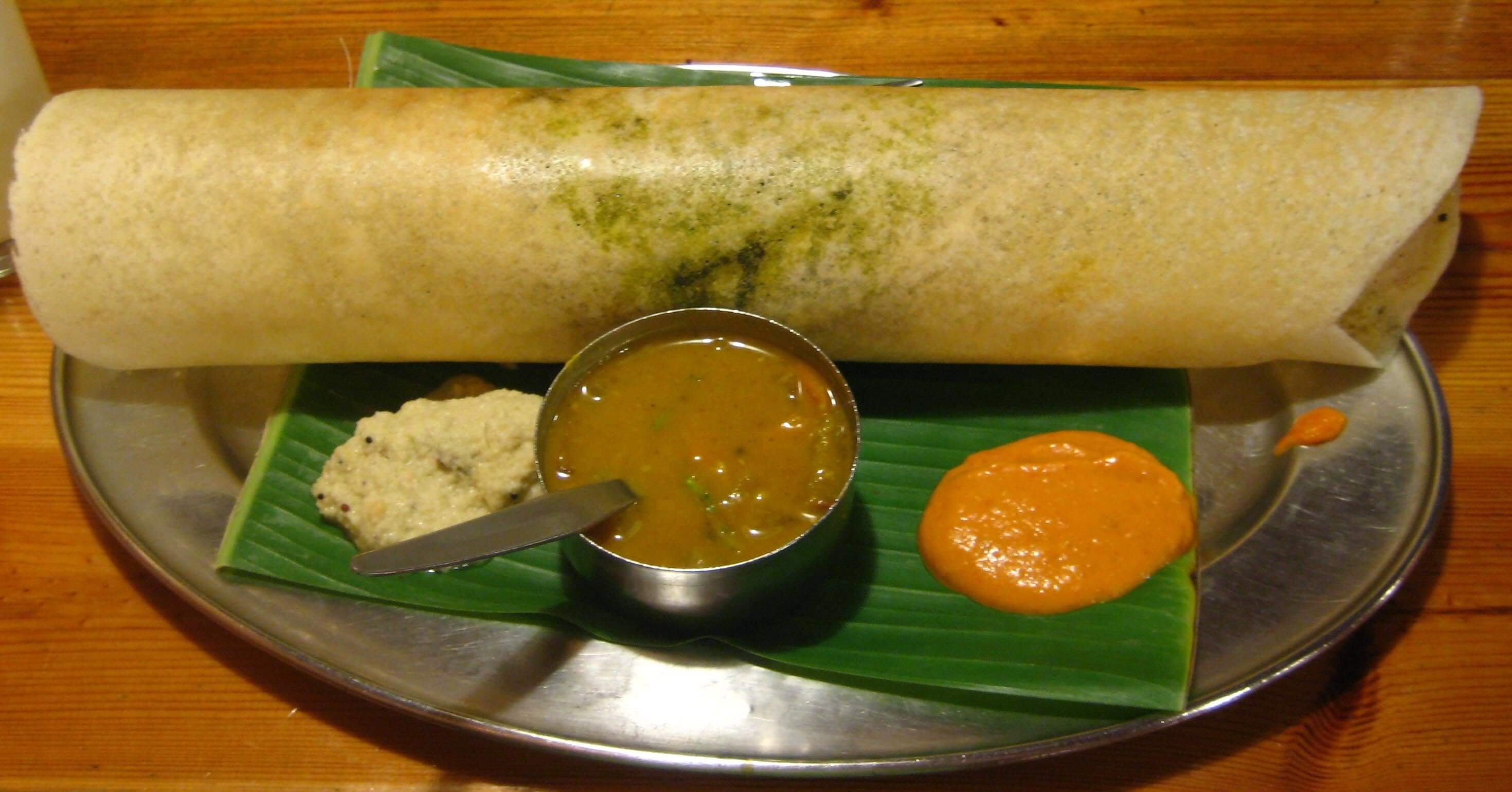 9. (Solid Gulp) Bapi Da'r Momo
Karunamoyee Bus Stop, Sector 2, Salt Lake
Most Recommended: Fish Pakora (Rs.40)
At 5 in the evening the wok in this stall starts sizzling with frying chicken legs and wings and as if on cue a crowd surrounds the stall as the staff starts dishing out sizzling hot chicken lolypops with tangy,spicy, red sauce. This is the scene at Karunamoyee bus stop every evening. By 8:30 everything is sold out. Popularky known as Bapi Da'r momo, the steamed momos are a must try at 30 per plate. Soft, juicy and crammed with spicy chicken, dunk it into the red hot spicy sauce and cram it into your mouth. Their Fish pakora at 40 bucks is luscious, crispy on the outside and soft on the inside. Don't forget to try the chicken wings all under Rs. 100. Queue up by 4:45 if you want to try out a bit of everything.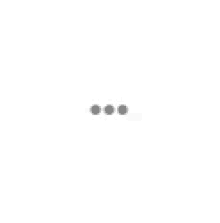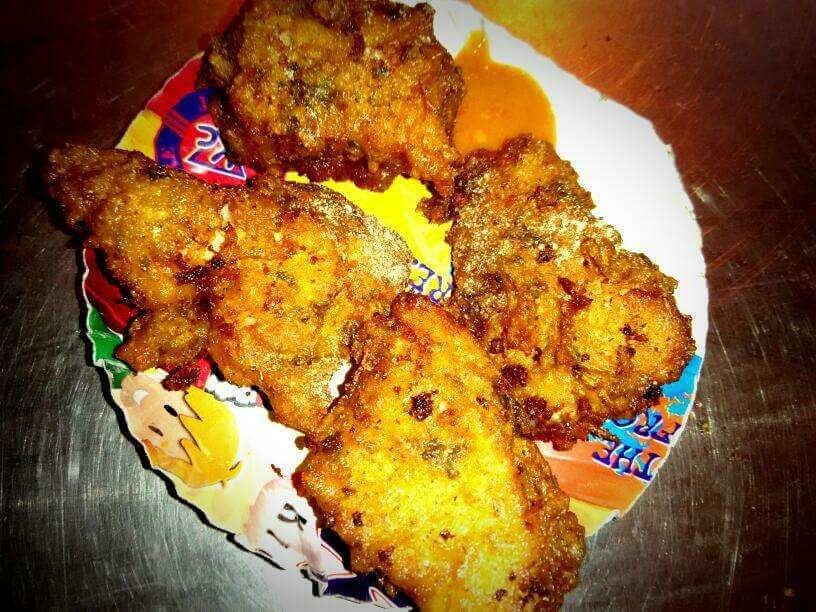 10. Ralli's
10D, JL Nehru Road, Esplanade
Most Recommended: Kulfi (Rs.50)
Ralli's has a plethora of options to choose from. For those perpetually thirsty in the humid heat of Kolkata, choose the cool lemon soda for 30 bucks. A hit with vegetarians, they serve delectable Dahi Vada, Bhel Puri, Pao Bhaji and a variety of South Indian dishes all under 100 bucks. Don't forget to try the Kulfi with Faluda!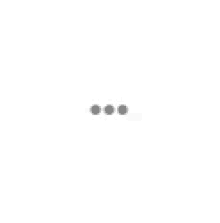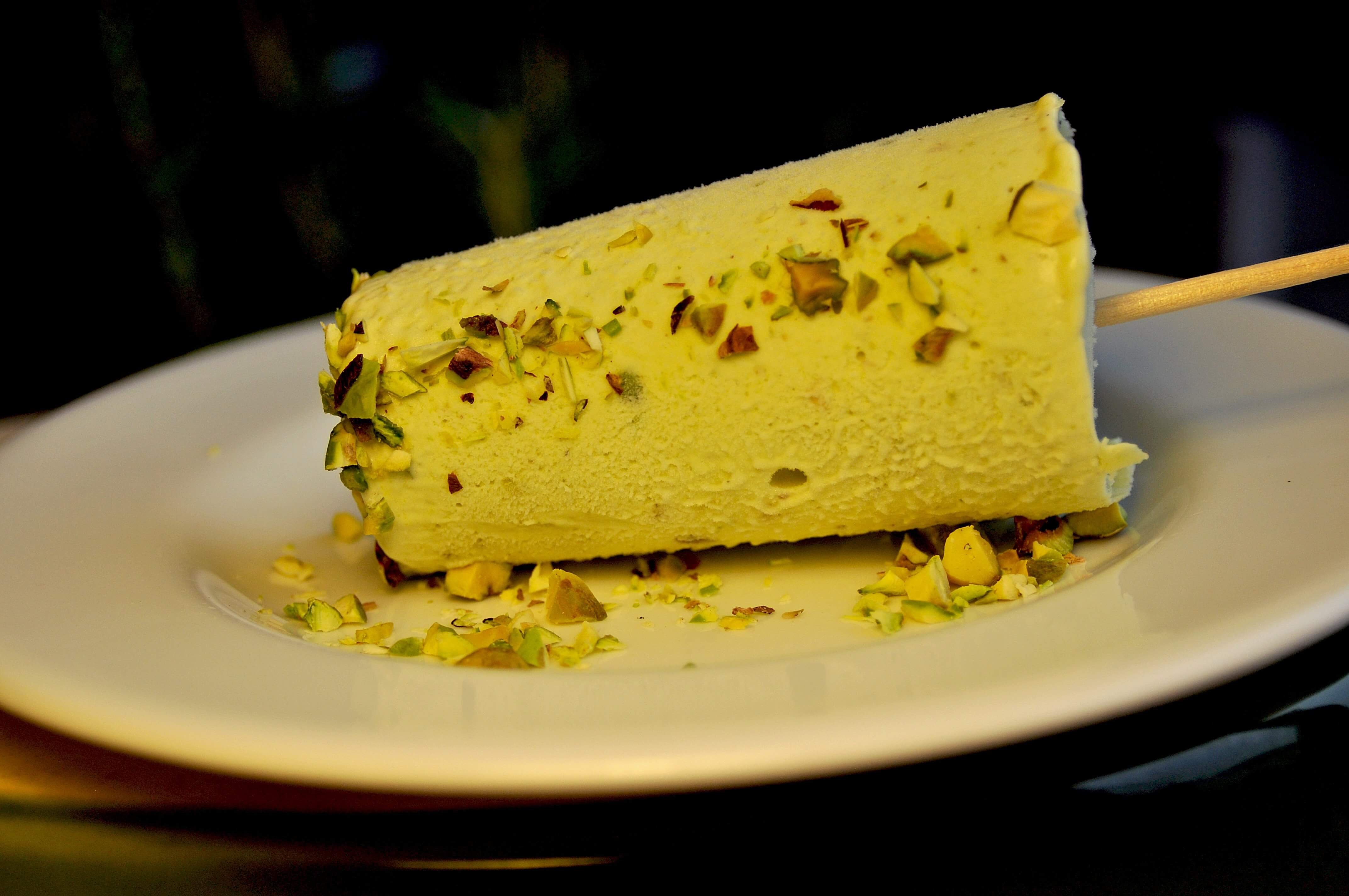 11. Rayaz Hotel
Prince Anwar Shah
Most Recommended: Beef Roll (Around Rs.30)
Another joint for beef lovers, this place is great for beef rolls. Don't even look at the prices, it's all under budget. The beef kebabs are spiced and roasted on charcoal and then rolled into golden brown parathas with sliced onions, green chillies and a dash of lemon juice.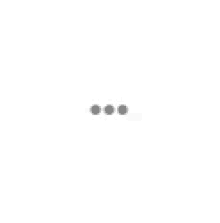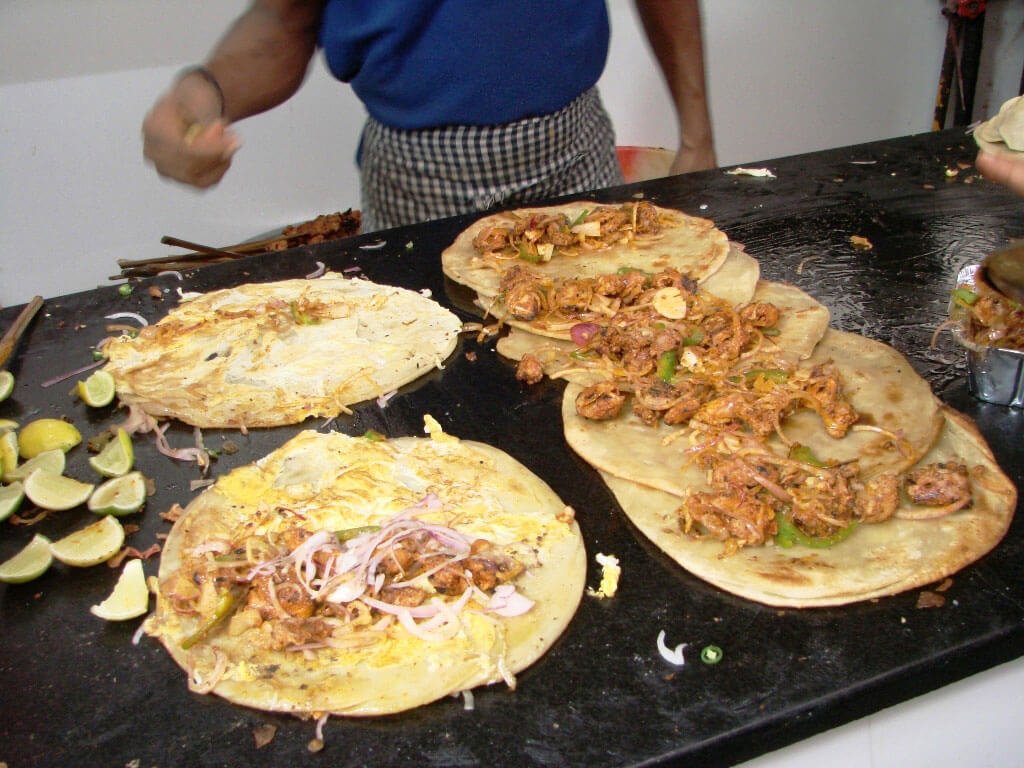 12. Indian Coffee House
15, Bankim Chatterjee Street, College Street
Most Recommended: Mutton Cutlet (Rs.55)
It's impossible not to include the legendary coffee house when we talk about delicious food in Kolkata at low prices. And what a picture it makes, Bengali intellectuals deep in conversations, booming voices here and there while turbaned waiters scurry dangerously close to tables with trays heaving with food. You can't go to Coffee House and not order coffee so that's 20 for a hot aromatic cuppa. While you dodge and delve into the intricacies of politics, order the Fish Fry for 60 rupees which comes with mustard sauce and side of salad. Wolf down Chicken Hakka 'Chowmin' for 70 rupees but beware of greasy plates and cutlery!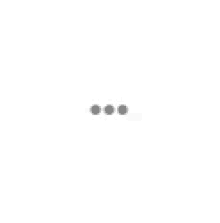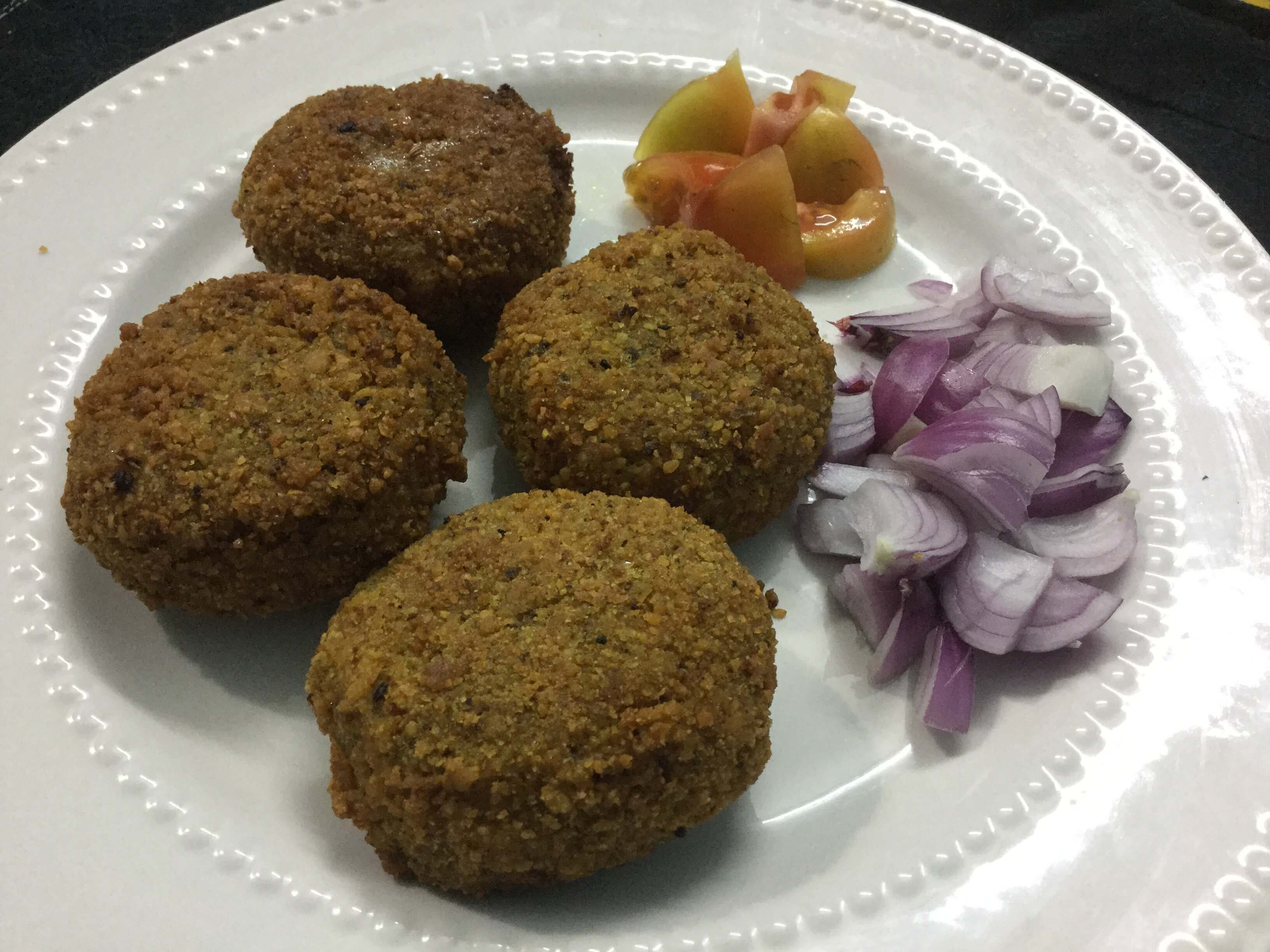 13. Allen Kitchen
40/1, Jatindra Mohan Avenue, Shobha Bazar
Most Recommended: Prawn Fritters (Rs.90)
Allen Kitchen, now over hundred years old is another joint which exudes Kolkata nostalgia. But what you should really go for are the prawn cutlets. Priced at Rs. 90, the Prawn Cutlet is fried in ghee which kicks it up several notches on the taste o'meter. Golden and crispy on the outside with soft flavoured minced prawn inside, it's been a hit with all customers. There are mutton cutlets available but don't leave without trying their Devilled Eggs.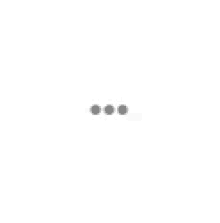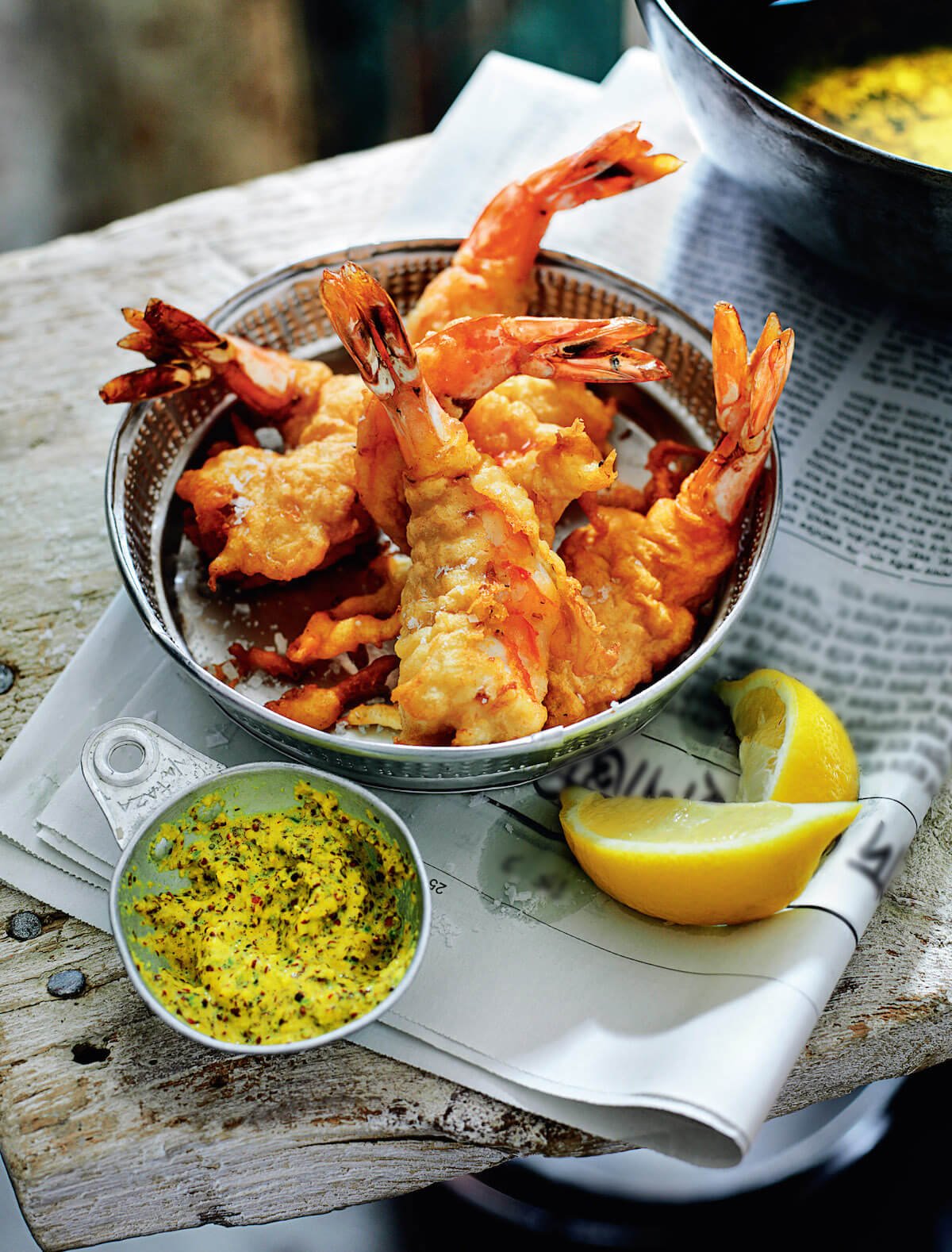 14. Saima Restaurant
59E, Near Rabindra Sadan Metro, Chowringhee Road
Most Recommended: Mutton Kassa (Rs.70)
Saima restaurant near Rabindra Sadan metro station, is well known for its affordable and delicious food. Drop in for a hearty lunch of Mutton Kassa at 70 bucks, with tender pieces of meat and spicy gravy and mop it up with rumali roti.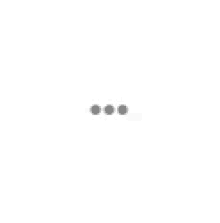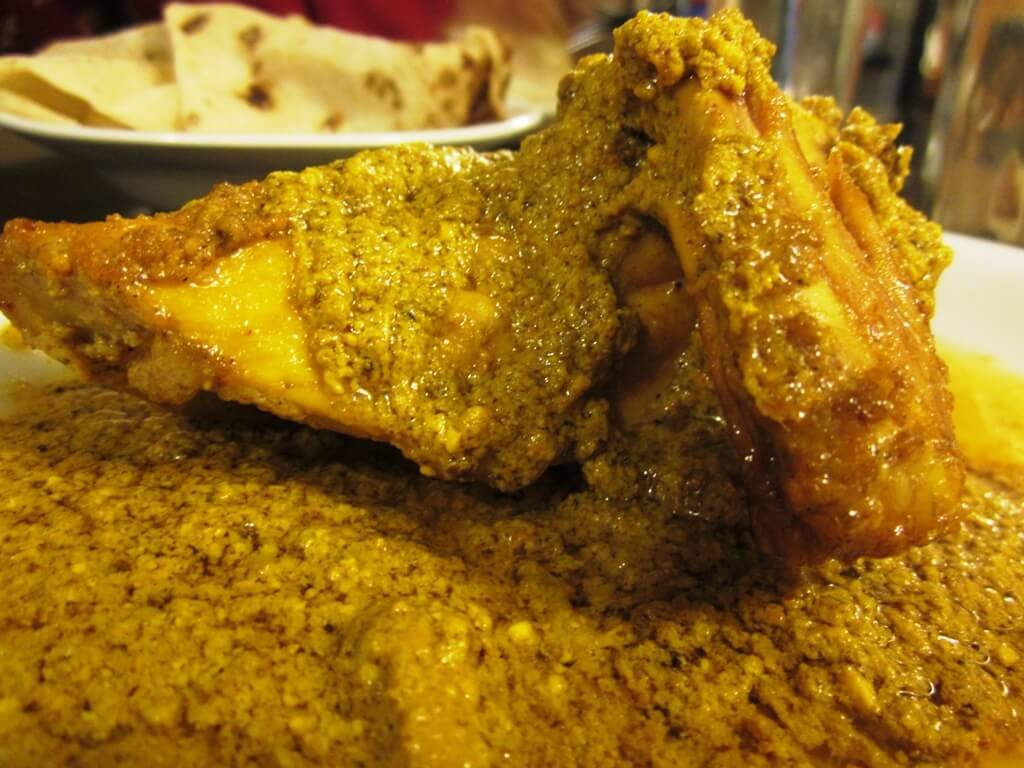 15. Apanjan 
50B, Sadananda Road, Kalighat
Most Recommended: Mutton Cutlet (Rs.90)
Take a detour if you're around Kalighat to sample their mutton cutlet priced at Rs.90 with a crispy coating and tender meat inside. Dig into piping hot Puris and Alu sabzi at just 20 bucks.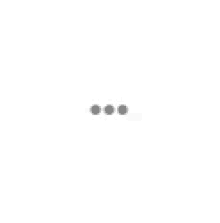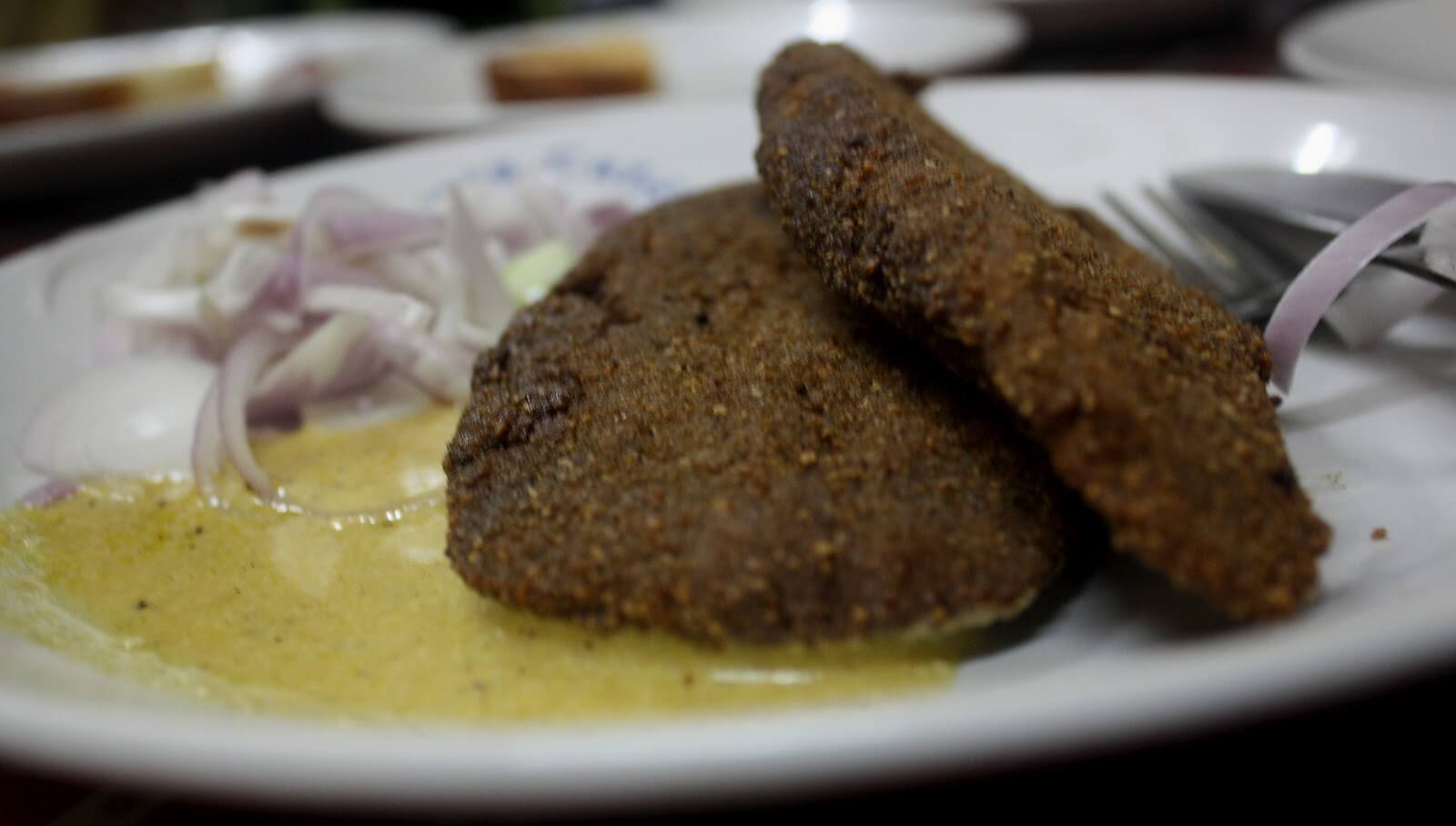 100 bucks is a lot of money in the City of Joy!