A shooter opened fire on partygoers inside a popular Istanbul nightclub where up to 700 people were ringing in the New Year. On Sunday, India's external affairs minister said that among the 39 killed were two Indian nationals. 
Sushma Swaraj's official Twitter handle revealed that two Indians had been killed in the attack. 
The minister's handle also tweeted that the Indian ambassador in Turkey would meet the relatives of the deceased and make all arrangements for them. 
Who were the victims?
Abis Rizvi was a builder and the son of former Rajya Sabha MP Akhtar Hassan Rizvi. He was a well known real estate developer in Mumbai and had also produced the 2014 film ROAR: Tigers of the Sundarbans. 
A Times of India report says that Rizvi was on vacation in Turkey and is survived by a wife and son. 
The other victim, Kushi Shah, was a fashion designer from Vadodara who had settled in Mumbai and had gone to Istanbul on vacation, the report said.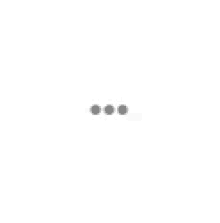 How the attack took place
The shooting spree at the waterside Reina nightclub erupted when 2017 in Turkey was just 75 minutes old, as people were seeing out a year of unprecedented bloodshed that saw hundreds die in strikes blamed on jihadists and Kurdish militants and a failed coup.
The assailant shot dead a policeman and a civilian at the club entrance and then turned his gun on partygoers inside where up to 700 people were ringing in the New Year.
NTV broadcaster said the gunman fired between 120 and 180 rounds in the seven-minute attack, during which many revellers threw themselves into the freezing waters of the Bosphorus to escape death. 
(With inputs from AFP)