A 3-year-old boy, who had fallen into a 150-feet deep borewell at Sultanpur Kheria village under Dabra tehsil in Gwalior, Madhya Pradesh, has been rescued. The police said that the rescue mission had been successful and after 12 hours, the child had been taken out. But according to recent reports by NDTV, the child has allegedly not survived the accident.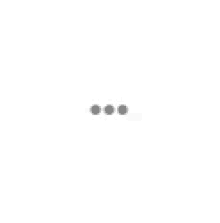 The boy, identified as Abhay Pachouri, had got stuck at the depth of nearly 25 feet in the borewell in an agriculture field in the village, after he fell into it last evening, Inspector General (IG) Gwalior, Adarsh Katiyar said.The National Disaster Response Force, BSF and local police teams had been deployed to rescue the child. 
Eyewitnesses claimed that the kid fell into the borewell while returning home along with his grandmother and elder sister. Meanwhile, Madhya Pradesh Chief Minister Shivraj Singh Chouhan tweeted last night that serious efforts were being made to save the child, and that he was praying and hoping for his well being. 
ग्वालियर के डबरा के सुल्तानपुर खेरिया गाँव में बोरवेल में गिरे नन्हें बालक अभय पचौरी की सलामती की ईश्वर से प्रार्थना करता हूँ।

— ShivrajSingh Chouhan (@ChouhanShivraj) July 22, 2016
बालक को बचाने के लिए रेस्क्यू दल गंभीरता प्रयास कर रहा है। मौके पर चिकित्सक भी मौजूद हैं। अभय की दीर्घ आयु के लिए हम सब प्रार्थना करें।

— ShivrajSingh Chouhan (@ChouhanShivraj) July 22, 2016
According to fresh updates from NDTV, the child has allegedly passed away. 
 (Feature Image Source: Twitter/@ANI)
(Inputs from PTI)