Gujarat, the last abode of the Asiatic lions, has lost over 300 lions, including cubs in the last five years, the state Assembly was informed today. Forest Minister Mangubhai Patel, in a written reply, said 310 lions, including cubs, as well as 547 leopards died due to natural or unnatural causes in the last five years (as on March 2015). He was replying to a written query submitted by Tejashree Patel (Congress) during the ongoing budget session of the Assembly.
Of the 310 lions, 25 died due to unnatural reasons and number of leopards falling in this category stood at 121. The causes of unnatural deaths varied from falling into open wells, being hit by trains or vehicles to electrocution, the minister said. Replying to a related question raised by the Congress MLA, the government said six lions and cubs have died after being hit by trains outside Gir Wildlife Sanctuary, the last abode of the big cats. Four leopards and five crocodiles met the same fate on railway tracks during the last five years, it said.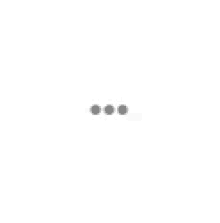 To a question by Raghavjee Patel (Congress), the minister said, as many as 10 lions died after they were swept away in flood waters in Bhavnagar and Amreli district during the June 2015 deluge in Saurashtra region. Patel maintained that various measures are being taken to save these wild cats from mishaps. These included covering open wells with parapet wall, building speed breakers on roads near the sanctuary, putting fence on both sides of rail tracks on some routes and identifying electric fences illegally put up by farmers near the reserves to stop lions from entering in their fields, he said.
In May 2015, Gujarat Chief Minister Anandiben Patel said that there were are 523 Asiatic lions in Gir forest, other protected areas and revenue areas in Junagadh, Gir Somnath, Amreli and Bhavnagar districts of Saurashtra region of Gujarat according to the 14th lion census, 2015 as per a report by the Indian Express.  It had increased by 112 from 411 as per the 13th lion census in  2010.
(With inputs from PTI)
Feature image source: Wikicommons