Commemorating the 32nd anniversary of the 1984 anti-Sikh riots in Delhi which commenced following the assassination of the then PM Indira Gandhi on Oct 31,1984, Delhi Sikh Gurdwara Management Committee (DSGMC) announced its plans to unveil the 'Wall of Truth' in November. The wall is to be part of a memorial dedicated to the victims of the riots. 
The construction of the memorial, to be unveiled in the Rakabganj Gurudwara in the capital, close to the Parliament, began on November 1, 2014 and is nearly complete now under the GSDMC, which is currently led by Shiromani Akali Dal.
According to a report in Times of India, the Wall will contain several smaller, walls with the names of the nearly 3,000 Sikh victims of riots across the country. Another wall will display the names of riot victims belonging to other communities such as Hindus, Christians and Muslims if they lost their lives or property trying to help or protect Sikhs. Yet another wall will be reserved for the unidentified victims. 
According to official records, 2,733 sikhs had been killed in Delhi alone during the deadly riots. 
DSGMC President told The Times Of India that the memorial was just meant to be a reminder of the lives lost in the riots, and was not intended to be a space for political discussion.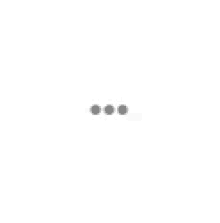 However, the announcement of the Wall's inauguration in November comes just months ahead of the Punjab Legislative Elections 2017. A DSGMC election might also be in the offing early next year, and the construction of the memorial site might give SAD some leverage. 
But Shiromani Akali Dal is not the only party trying to use the 1984 riots issue as a peg or talking point prior to election season in Punjab. Aam Aadmi Party has also joined the fray, with 12 AAP MLAs in Punjab all set to sit for a day-long hunger strike in Punjab's Mohali on Thursday to raise the issue. 
AAP alleges that Akali Dal-BJP tie up was actively defending Congress leader Jagdish Tytler, the prime accused in the 1984 violence prior to the election as they were in 'tacit understanding' with each other, Economic Times reported. 
Feature Image Source: PTI