Gaming headsets have become essential and with so many gaming platforms available today there are only a few headsets that can satisfy a true gamer. If you too are a gamer, looking to redefine and enrich your gaming experience we have something that might interest you. Here are 4 gaming headsets you should check out: 
1. SteelSeries Arctis 7 : 9,698 Rupees 
Compatible systems: PC, Xbox One, PS4, Nintendo Switch
Only a few manage to stand out from the crowd and the Arctis 7 does exactly that. Why, you wonder? Well, to begin with, these gaming headsets don't compromise in terms of flexibility. It can work as a wired or a wireless headset depending on the platform you are playing on. Awesome, isn't it? The makers of this one really put a lot of thought into making it. It's not just the flexible features that impress, the design is attractive too. There is more. The headband and the ear pads feel comfortable on the head. They do justice in the sound department with crisp and clean audio quality. If you play games like GTA, Call of Duty or God of War; try on these headsets if you want to transport yourself into the virtual world.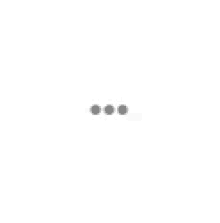 2. HyperX Cloud Stinger : 2,999 Rupees 
Compatible systems: PC, Xbox One, PS4, Nintendo Switch
Typically, gaming headsets aren't always affordable, but the Cloud Stinger is. This headset is perfect for budget conscious gamers out there. Even though it is an all-plastic headset, it doesn't look cheap at all. It sits perfectly and can be worn for longer hours without any trouble. Also, the sound quality is pretty decent. These gaming headsets won't blow your mind away but they will satisfy the basic needs that every gamer has for an enriching gaming experience. Oh and I almost forgot to mention that this device offers cross-platform compatibility that most headsets don't, which is quite cool. What say?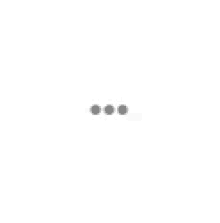 3. Beyerdynamic MMX 300 (2nd Generation) Premium Gaming Headset : 26,748 Rupees 
Compatible systems: PC, Xbox One, PS4, Nintendo Switch
If you consider yourself an audiophile for games, then the Beyerdynamix MMX 300 is what you need. I know you are probably thinking that the name doesn't sound that familiar. So, let me clear the air for you first. The Beyerdynamic company doesn't have much of a history in making gaming accessories but hey, who said an underdog can't perform?  So, don't underestimate these headsets. The in-game sound quality is clear with a surround sound feel to it when you fire gunshots or throw explosives while playing Battlefield 5. The list isn't over yet. The epic music of 2018's God of War will be more booming and entrancing with this bad boy. Trust me. The same clarity translates on to the microphones as well, so you won't have to worry about how clear you're coming in on your end.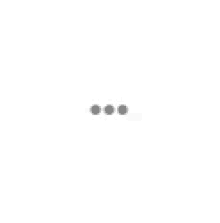 4. SteelSeries 61485 Arctis Bluetooth Gaming Headset : 5,594 Rupees 
Compatible systems: PC, Xbox One, PS4, Nintendo Switch
If you are looking for headsets that can work for more than just gaming, then the 61485 Arctis Bluetooth headsets is what you should consider. To begin with, the key feature of these headsets is its flexibility. You can jump from Xbox One and switch to the PS4 easily with a wired connection. And if you want to go wireless, you can connect it to your PC or mobile via Bluetooth. Ain't that a hoot? With a clear audio output and good build quality this headset is ideal for gamers who often switch between platforms. A total steal that's all I can say to sum things up.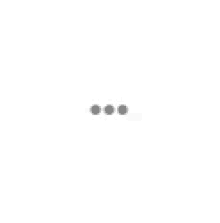 5. ASTRO Gaming A40 TR Headset + MixAmp Pro TR : 12,837 Rupees  
Compatible systems: PC, PS4 or PC, Xbox One
ASTRO is one of the top names that offer premium gaming headsets and the A40 is no exception. Excellent sound quality, crisp and clear music and effects is what makes these cans popular with gamers. What else? The MixAmp Pro TR allows you to customize sound the way you like it. Isn't that cool? You can also customize the audio, depending on whether you are chatting or playing a game. And, if you use the PC or Mac, the ASTRO Command Center allows you to get into the nitty gritty audio quality and allows you to do deeper sound customization.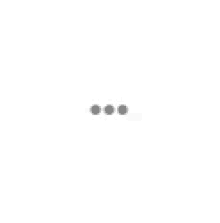 6. ASTRO Gaming A50 Wireless Dolby Gaming Headset : 13,454 Rupees
Compatible systems: PC, PS4 or PC, Xbox One
Seems like ASTRO is ruling the list here, huh? Just have a look at how this headset doesn't even have to make any efforts to look attractive. The look and design is simply savage. Hats off to the makers for making this piece of art. If you are looking for both wired and wireless headsets, look no further because the A50 will do the job for you. Whether it's the gunshots in Call of Duty or the rev of an engine in Forza Horizon, the sound quality that this bad boy delivers is extremely clear. It also offers solid bass. A battery life of up to 10 hours and the wireless range of up to 30 feet makes these headsets a PERFECTIONIST in every sense be it the audio, the build quality and the performance.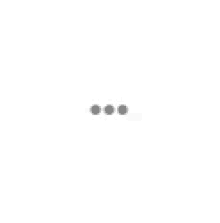 Play like a true professional gamer.