Rishikesh is a small hill station located in Uttarakhand. The location is so serene that it can melt your heart. The perfect blend of culture, tradition and adventure is what a trip to Rishikesh looks like. Speaking of adventure, here are some of the most popular adventure sports you can try out while you are in Rishikesh. 
1. River Rafting 
When we think about Rishikesh the first thing that comes to most of our minds is river rafting. Rishikesh and river rafting go hand in hand. No trip to Rishikesh is complete if you haven't done river rafting. Period. This activity is sure to give you an adrenaline rush and the ice cold water of the Ganga adds more excitement to this entire activity. This is one of the best things to do so don't miss out on river rafting if you are a true adventure junkie. River rafting takes place throughout the year except during the monsoon i.e. during January.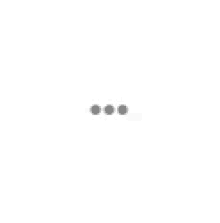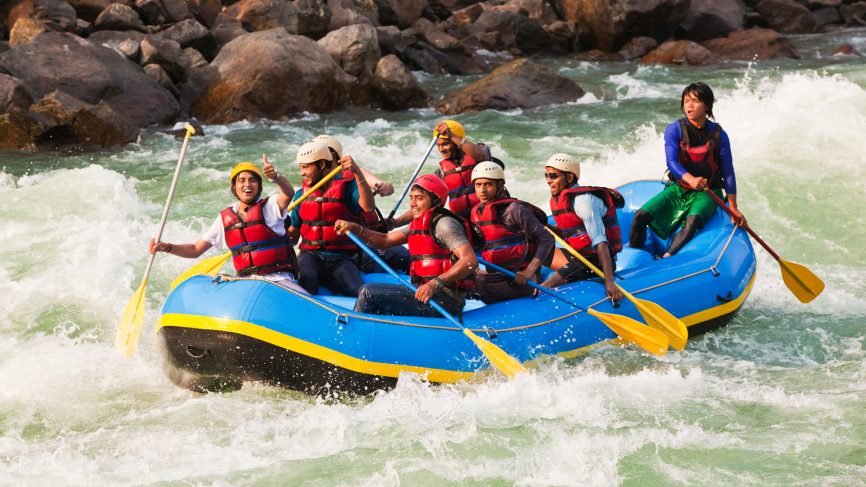 2. Bungee Jumping 
If you are one of those whose motto in life is to live without fear then bungee jumping is what you should try out. This challenging activity is definitely not for the faint hearted.Why did I say so? Well, jumping straight down from a height of 120 ft to 160 ft is definitely not everyones cup of tea, right? There are quite a few spots in Rishikesh where this adventure sport takes place. Mohan Chatti is one of the popular spots which is the easiest with a height of 83 metres above the ground. If extreme adventure sports is your thing then Bungee jumping is worth experiencing. Get ready to feel your heart pounding as you defy gravity for a experience of a life time.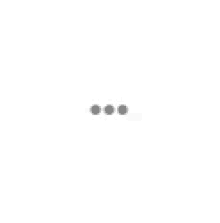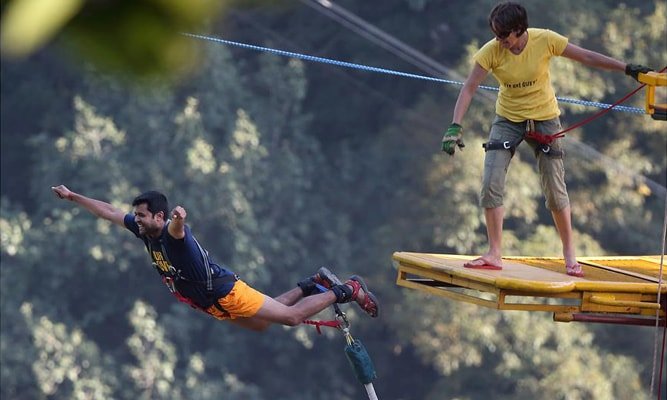 3. Flying Fox 
In this adventure sport, participants descend through a valley while attached to a chord. This activity is similar to zip lining. Did you know Rishikesh has Asia's longest flying fox track? This activity is conducted over the Ganges in Rishikesh. If you are feeling too adventurous you can try going solo. You can also do this activity as a duo or a trio too. Are you ready to fly high and feel like you can touch the sky? A blend of excitement and adventure is a deadly combination that you definitely need it try. Agreed?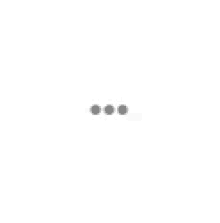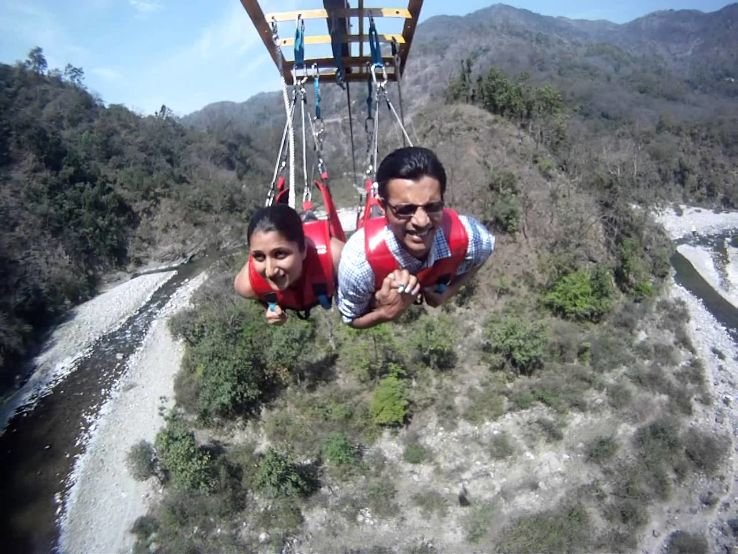 4. Kayaking 
Oh my, Rishikesh is like the hot spot of adventure sports. The adventure just keeps getting better because Kayaking is another adventure sport that Rishikesh is famous for. In Kayaking, a person has to navigate through the water as he/she wishes to. According to your strength and experience you can choose the level of the rapid that you want to paddle through. This sport requires quite a lot of preparation along with a lot of physical stamina so if you are a first timer, you're usually advised to stay away from rough rapids. If you want a rejuvenating experience you should not be afraid of trying out this sport. After all, darr ke aagey jeet hai!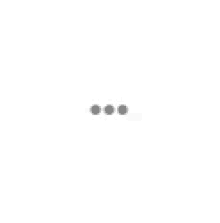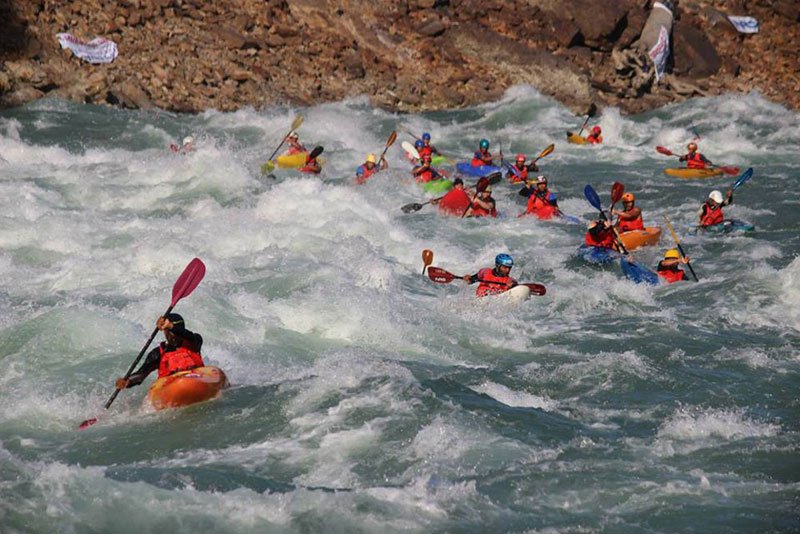 5. Cliff Jumping 
Well, the name of this sport says it all. All you have to do in this adventure sport is jump off a tall cliff into the river. This sport is popular among tourists who visit Devbhoomi. Rishikesh falls in the Shivalik region which is home to cliffs with varied heights and the natural geographical structure of this region has made thisadventure sport possible. This sport can be tried by beginners and professionals both.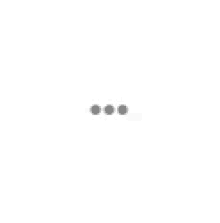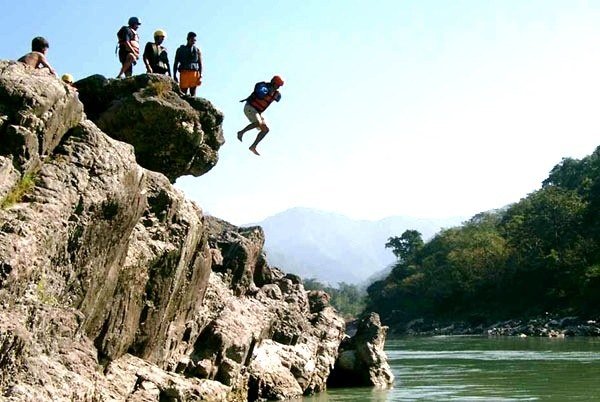 6. Go trekking 
Rishikesh is surrounded by beautiful flora and fauna which makes this place perfect for trekking. You can make your way to the base of the the Himalayas or trek to places like Gangotri, Badrinath or Kedarnath that are as beautiful as Rishikesh. Nature can truly leave you mystified here. The best time to go trekking in Rishikesh is during summers.