New Delhi: With nobody turning up to take them home, at least 786 fully recovered patients have been living with hundreds of mentally ill patients in various government-run mental hospitals of the country, data obtained through multiple RTI applications has revealed.
The number has prompted Supreme Court to seek assistance of Union government to formulate a national policy under which persons cured of their mental illnesses and still being kept in the mental hospitals, can be rehabilitated.
The figures came to the fore for the first time through dozens of RTI applications filed by Delhi-based advocate Gaurav Kumar Bansal, who has also filed a PIL on the issue in Supreme Court.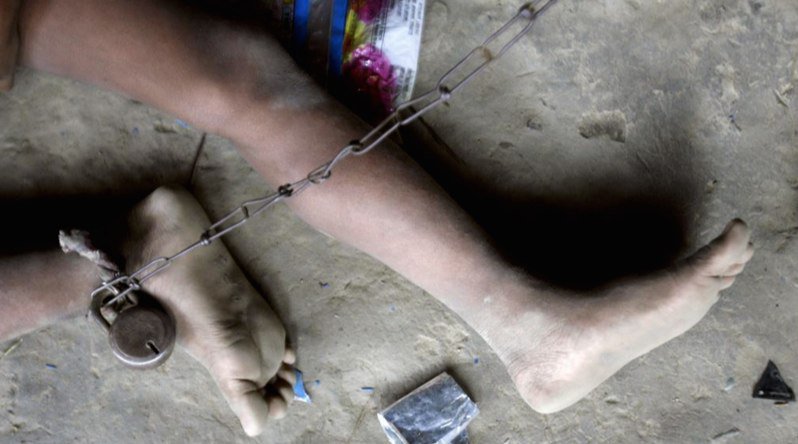 According to the RTI applications filed by Bansal in all the 43 government-run mental hospitals across various states of India, at least 786 inmates who have been fully cured of their mental illness are languishing in 14 government-run mental hospitals of the country.
The number of such inmates is likely to be higher as the remaining 29 hospitals haven't replied to the RTI queries yet.
As per the figures, Jharkhand tops the list with 340 fully recovered patients living in a mental hospital while as Jammu and Kashmir figures at the bottom with 6 such fully recovered inmates. At five hospitals out of 14, 83 of the inmates are women.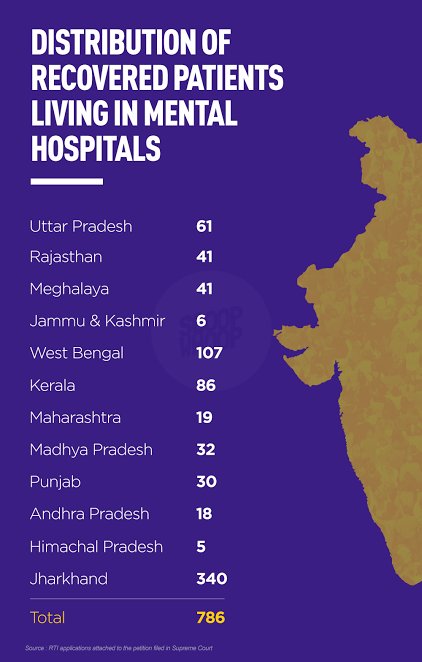 "These people have been simply abandoned by their families. In India, mental ailments carry a social stigma. Even if the patients are fully recovered, many of the families don't want that burden on their shoulders. This is why either they give wrong addresses to the hospital authorities or simply ignore their requests to take back their relatives," Bansal, who first raised the issue last year after his visit to Uttar Pradesh's Bareilly Mental hospital, told ScoopWhoop News.
"It's an unimaginable situation. Forcing a normal human being to live with mentally ill inmates in a confined atmosphere amounts to the violation of human rights," he said.
Hearing Bansal's petition on Wednesday, the apex court gave the government eight weeks to come up with a model scheme for helping people cured of mental illnesses to rejoin their families and society instead of being shunned and stuck in asylums.
"They have to be brought back to civil society. You will have to frame a policy," a bench of Chief Justice J.S. Khehar and Justices D.Y. Chandrachud and S.K. Kaul told Solicitor General Ranjit Kumar who was representing the Centre.
Feature image source: PTI/ScoopWhoop