Nine students of Jawaharlal Nehru University (JNU) who have been suspended for allegedly disrupting a council meeting on Wednesday alleged "witch-hunt" by the administration and said they were being "selectively targeted" for their political activism. 
The administration, on the other hand, has issued another notice to these students giving them a second chance to depose before the enquiry committee and has decided to constitute a separate enquiry panel for probing the role of some faculty members in disrupting the Academic Council (AC) meeting last month.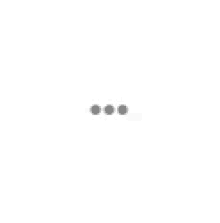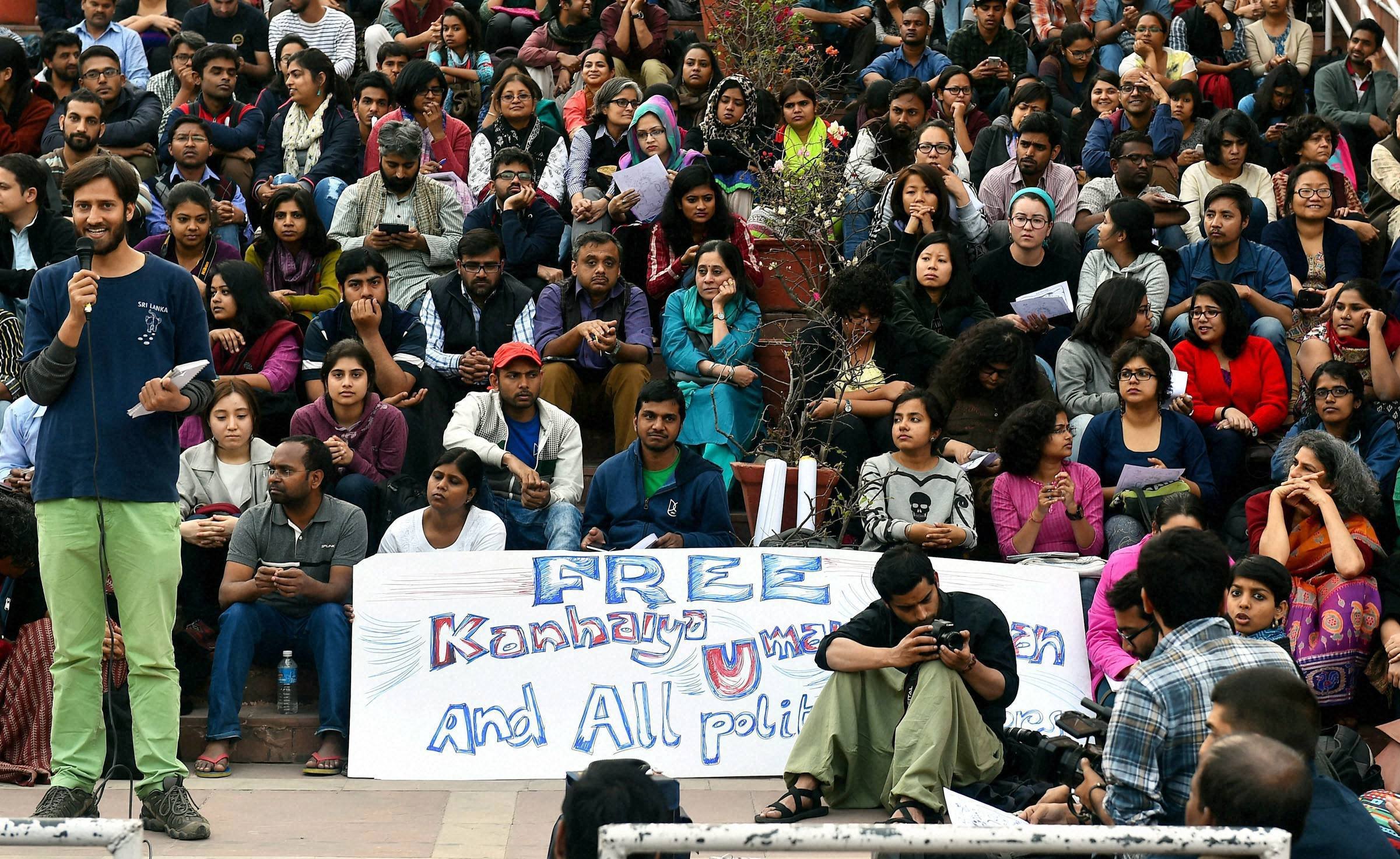 "There has been a blatant violation of procedural norms and discriminatory witch-hunting of students belonging to marginalised and oppressed communities. The Proctor's office has adopted the vindictive and arbitrary method of slapping students with suspension notices on false and trumped up charges," Prashant Kumar, one of the suspended students, said during a press conference. 
"The statement issued by the university itself mentions that we went to the venue when the meeting had successfully concluded. Then how could it had been disrupted by us? The administration has selectively targeted those students who are politically active on campus," he added. 
Nine students were suspended last month for allegedly disrupting the AC meeting along with a teacher who was served notice for addressing them and is facing an enquiry for the same. 
The students were asked by the Proctor office to appear before the enquiry panel on January 2 but they chose not to depose and hence been given a second chance by the administration to appear on January 6.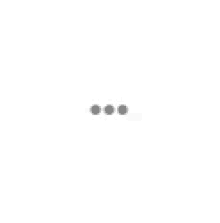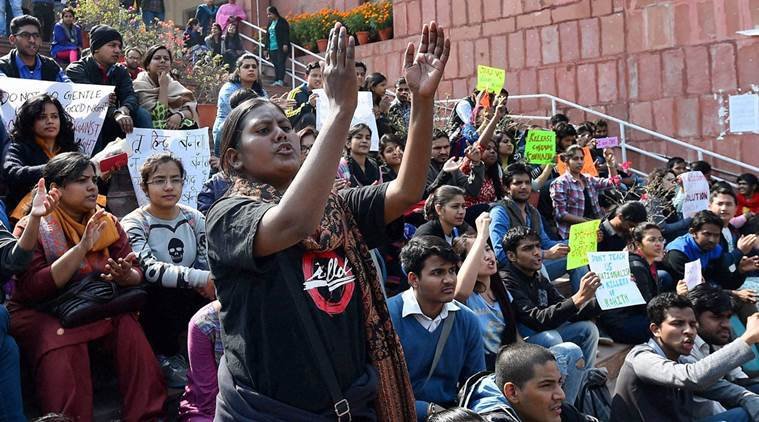 "We were only raising slogans without resorting to any undemocratic means. We also emphasise that we did not indulge in any kind of physical violence as claimed by the Proctor's office," Rahul Sonpimple, another student, said. 
Meanwhile, continuing with its series of show-cause notices the administration has issued a fresh notice to Prashant Kumar (already under suspension) to explain his involvement in a protest gathering on December 27. 
The JNU Executive Council (EC) on Tuesday ratified the decision taken in the last AC meeting of approving the UGC notification making entrance exam to research courses including MPhil and PhD as mere "qualifying" tests, even as sections of students and teachers protested it.
Feature image source: PTI/File Photo