Amid raging debate over verbal triple talaq, a top Muslim cleric on Saturday attributed the increasing confusion over Sharia laws, especially those related to women, to the lack of adequate information and implementation of these laws. 
All India Muslim Personal Law Board member Maulana Khalid Rasheed Farangi Mahali said majority of the women were satisfied with Sharia and there was no need to amend these laws. Islami Sharia was not meant to change with time and situation, he said, as per PTI. 
Mahali said problems were cropping up as Muslims were not following the laws properly. 
"Any change in Sharia will not be tolerated. It is the responsibility of female members of the Board to take Islami Sharia to women," he said. 
The AIMPLB member said the issue of triple talaq was being raked up because of lack of information among Muslim women about rights given to them in Islam. 
"No other religion provides so much rights to women like Islam. On certain issues, women have more rights than men and 99 per cent Muslim women were happy with the law," he said. "Sharia does not do injustice to anyone. In Islam marriage is an agreement, which is solemnised with the will of both the parties," Mahali said.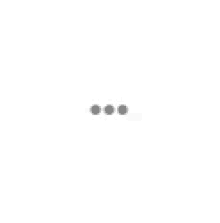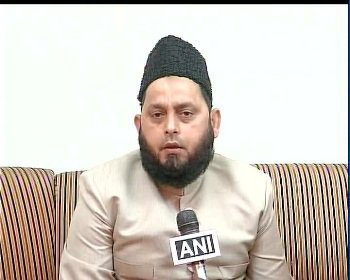 Regarding triple talaq, the cleric said that giving triple talaq at one go was wrong and they condemn it. 
After recent court orders a fresh debate has started on women's right in Sharia, his statement assumes significance as All India Muslim Women Personal Law Board had said earlier said that Sharia law would not work in India and it could only be followed in Islamic countries. 
Held under the aegis of AIMPLB, a conference was organised in Lucknow on Saturday to address issues related to women's rights in the light of Muslim Personal Law. 
A woman member Asma Zehra from Hyderabad said Muslim Personal Law is formulated in the light of Quran and Hadith (sayings and deeds of the Prophet). She said just as a man can annul the marriage by saying Talaq, the woman also has the same right to exercise it through 'Khulaa' or Faskh e Nikah (right of a woman to seek a divorce from her husband). 
Asked about talaq messages being sent by WhatsApp and SMSes, Zehra told Hindustan Times, "At least the woman has a proof in the form of WhatsApp message or an SMS that she has been divorced. This proof will help her in charting out a new course in life. But in other religions, women are just being abandoned by their husbands. For such women, there is no help forthcoming."
Citing verses from Quran, she said it was not legal or justified for a husband and wife to live together after a man has said talaq thrice. She said the media was highlighting the issue of triple talaq to show that huge number of Muslim women were suffering because of this provision but the ground reality is that the divorce rate is least in the Muslim community, she said.