Protests over Padmavati seem to be taking a new turn each day. A BJP leader in Madhya Pradesh on Monday announced a reward of Rs 10,000 for anyone who could hit Sanjay Leela Bhansali with a shoe.
According to an Indian Express report, Akhilesh Khandelwal, the chairman of civic body in Madhya Pradesh made the announcement claiming that Bhansali was distorting history by showing romantic scenes between Padmavati (Deepika Padukone) and Alauddin Khilji (Ranveer Singh).
On Monday, some members of the Karni Sena demanded that the movie's title should be changed and there should be no film named Padmavati.
Shobha Sant, CEO of Bhansali Productions, said the demand for change in the title did not come up in previous discussions with the group.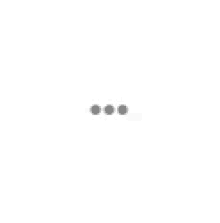 "They have made this fresh demand for which I have nothing to say anything. This is not in my jurisdiction. They also did not raise this point in our discussion held before," she said.
"There is no romantic dream sequence or any objectionable/ romantic scene between Rani Padmavati and Alauddin Khijli. It was not a part of the script. It was misconception and considering the sentiments of the community, we have clarified to them," she added.
Karni Sena members created a ruckus and manhandled Bhansali while the director was shooting the movie at Jaigarh Fort in Jaipur on Friday. The incident drew sharp reactions from the film industry with members demanding action against the attackers.
(With inputs from PTI)
(Feature image source: Reuters)