A catering worker at a wedding in Delhi's Nangloi area was killed when son of a former police commando resorted to celebratory firing at his cousin's wedding.
On Wednesday, 50-year-old Mohammad Yosuf was washing the dishes when a bullet hit him in the head from behind. Dharmendra, 27 was allegedly drunk and fired the shots from his pistol inspite of being stopped by his relatives, reports Times of India.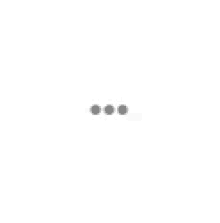 According to the police, people ran towards Yosuf, who fell after getting shot. One of the workers who tried to help him also sustained a gunshot. TOI reports that Dharmendra had been booked for attempt to murder for a similar celebratory firing six years ago.
Also Read: Band, Baaja, Bandook! Why There Are So Many Fatal Celebratory Firings In Weddings
Eyewitnesses maintain that Dharmendra ran into a dark lane when people tried to catch him after the firing. While he was arrested within a few hours, the two victims were rushed to a hospital nearby. By the time police was in place to examine the wedding venue, blood stains were cleaned from the spot.
Meanwhile, Yosuf succumbed to his injuries on Saturday morning while Kashif, his friend who was shot is now stable. 
(Feature image source: Reuters)