The Aam Aadmi Party on Wednesday came down heavily on Shiromani Akali Dal (SAD) president and Punjab Deputy Chief Minister Sukhbir Singh Badal for comparing the party with ISIS and terming its leaders "radicals and Khalistanis".
AAP Punjab convenor Sucha Singh Chhotepur said Sukhbir Badal seemed to have completely lost his mind after seeing massive ground swell in favour of AAP in the State and sensing his imminent defeat in the 2017 Assembly polls.
"Though Sukhbir denies his obsession with us, he talks about nothing else but AAP. He is visibly scared. It shows how AAP is causing relentless nightmares which in turn are giving sleepless nights to Sukhbir," he said.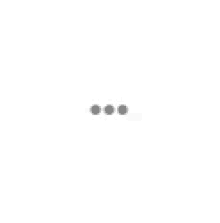 The AAP leader said Sukhbir's attempt to compare his party with ISIS not only exhibited his "impoverished mindset" but also showed how he has been constantly living "in the fear of AAP" which would "soon uproot him and his family's 10-year corrupt regime" from Punjab.
"AAP is the party of the common man unlike SAD which is run by the Badal family like a private limited company. SAD is all about Parkash Singh Badal, Sukhbir Badal, Harsimrat Kaur Badal, Bikram Majithia and Adesh Partap Singh Kairon. Rest of the leaders do not even matter to the Badal family," he alleged, adding that if Sukhbir was not Parkash Singh Badal's son, he could not have even been a councillor in a municipal committee.
(Feature image source: Twitter)