New Delhi: The family of deceased Hyderabad Central University scholar Rohith Vemula has decided to "legally challenge" the Andhra Pradesh government's inquiry report that says Vemula was not a Dalit and belonged to Other Backward Class (OBC) group.
"They are not Dalits. During our extensive investigation, we have come to conclusion that they belong to Vadera community, which is an OBC caste. They have fraudulently acquired schedule caste certificates and we have notified them to show evidence of their SC status withing 15 days," Guntur district collector Kantilal Dande told ScoopWhoop News.
The 30-page notification sent to Vemula's family raises questions over the Dalit status of his mother Radhika Vemula, his brother Raja Vemula and his sister Neelima Vemula. If the family fails to prove their SC status within 15 days, the administration will declare them as OBC.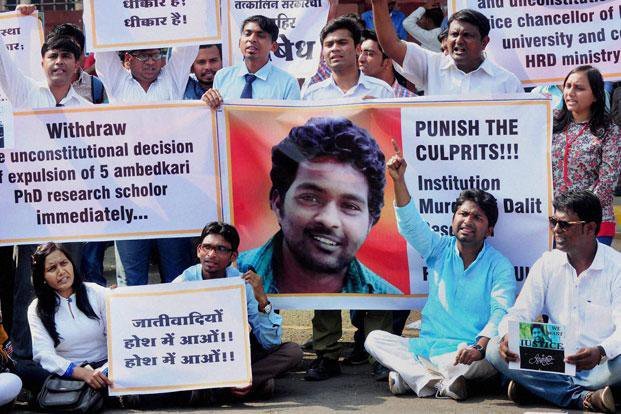 Asked how will it affect Rohith's case, Dande said: "Since Rohith is deceased now, his mother has to prove how she was able to get an SC certificate for her son. She has to provide evidence."
Detaching himself from the controversy, Dande said the "inquiry was conducted by District-Level Scrutiny Committee (DLSC) and all the parameters and mechanism under the law was followed to carry out the investigation."
The Guntur DLSC's report is strikingly similar to the findings of one-man judicial commission headed by former Allahabad high court judge Justice AK Roopanwal. Declaring Rohith as an OBC, the Roopanwal commission had concluded that Rohith's mother had "branded" herself a Dalit to avail the benefits of reservation.
The notification has come in the conclusion of an investigation taken up in the aftermath of a review petition challenging Dalit status of Rohith Vemula. In July last year, the same district Guntur District Collector Kantilal Dande had submitted to the National Commission for Scheduled Castes (NCSC) that Vemula belonged to a Hindu Mala caste, which is classified as Scheduled Caste in Andhra Pradesh.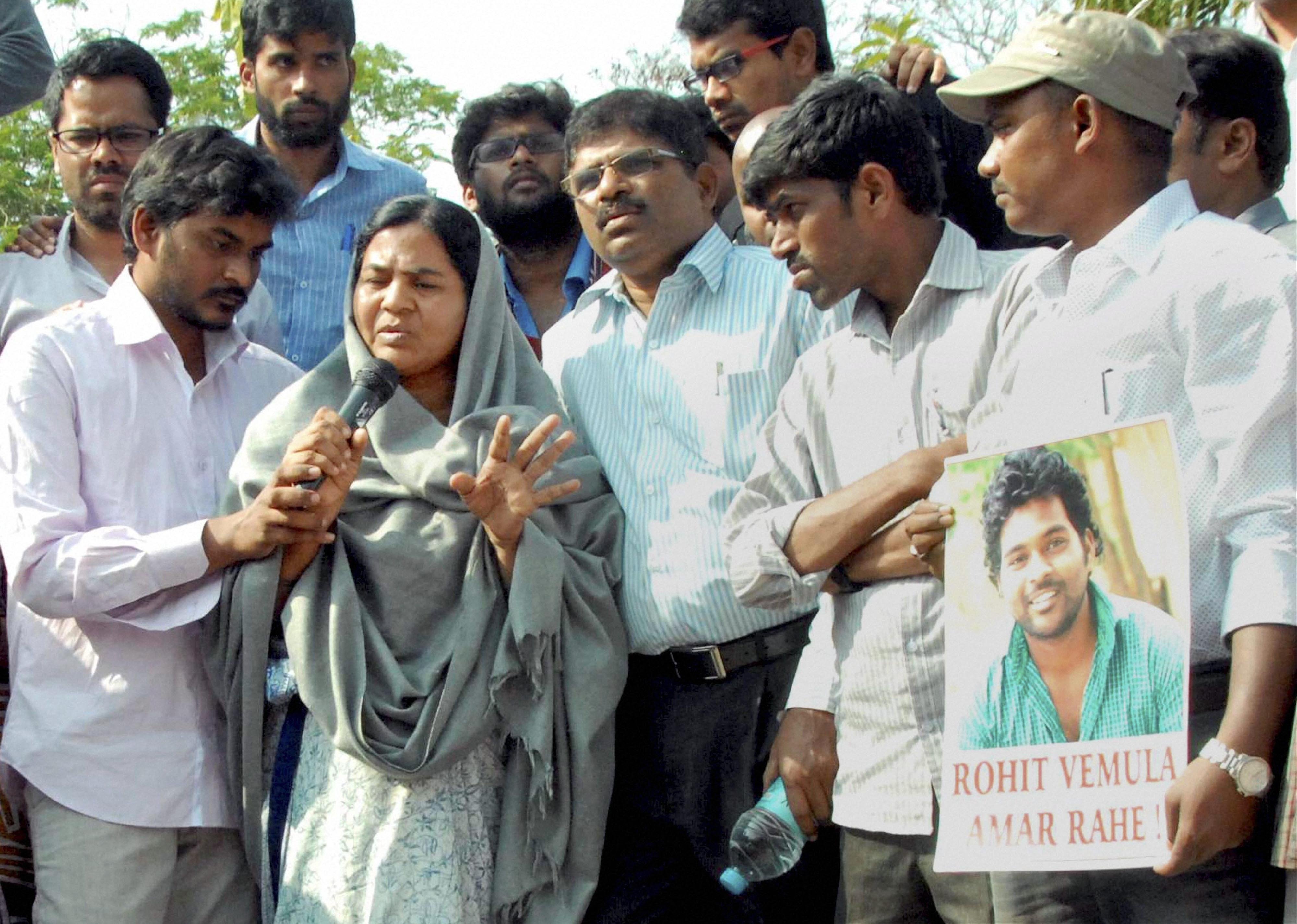 "We are not concerned with establishing whether one is a Dalit or not. The family had acquired SC certificates through fraudulent means," Dande said, when asked about the last year's findings.
After consulting their lawyer, Rohith's family has decided to "legally challenge" the notification issued by the Guntur District Collector.
"We are deliberating with our lawyers. Since National Commission for Scheduled Castes has already certified Rohith as a Dalit, we fail to understand why's the government doing this. How can two brothers have different castes?" Rohith's brother, Raja Vemula told ScoopWhoop News.
Raja Vemula also alleged that the review petition to challenge Rohith's Dalit status was "filed by an RSS activist."
The family's lawyer, Bhima Rao, said he's studying the notification and will come up with an appropriate response in few days. He didn't elaborate what the "legal challenge" will be.
The new set of findings are likely to evoke strong reaction from Dalit groups and the students of Hyderabad Central University in the coming days. The notification also marks the end of freeze in the investigation of the case as the Cyberabad Police has been awaiting the report on Vemula's caste status to finalize the investigation for months.
Following his suicide in January last year, Cyberabad police had registered case against Appa Rao, Union Labour Minister Bandaru Dattatreya and others under SC/ST (Prevention of Atrocities) Act for abetment of Vemula's suicide. However, the case saw no progress during the year bringing out hordes of students on streets across various universities of the country.
At HCU, Rohith's friends alleged that the mandate of the DLSC investigation was to look into the caste of Rohith's brother, Raja Vemula.
"Rohith was already declared a Dalit. The focus of the investigation was not Rohith's caste but his brother's as someone had challenged Raja's caste status," Munna Sannaki, one of the five Dalit scholars suspended along with Vemula in December 2014, told ScoopWhoop News.
"Let's assume Rohith was an OBC but then why isn't anyone talking of justice?" he asked.