The sea of youths continued to swell on the Marina beach on Friday and staged protests in multiple forms like forming human chains, taking out motorcycle rallies, playing folk music, dancing, singing and holding skit.
Oscar winning music maestro A R Rahman expressed his solidarity with protesters by going on a day-long fast today.
Join me on periscope today at 6.14 pm IST as I have the first glass of water to break my fast..

— A.R.Rahman (@arrahman) January 20, 2017
Rahman had on Thursday taken to Twitter to announce that he would observe fast in support of Jallikattu.
I'm fasting tomorrow to support the spirit of

Tamilnadu!— A.R.Rahman (@arrahman) January 19, 2017
Five-time world chess champion Viswanathan Anand too extended his support to holding the bull-taming sport, saying it was a "cultural symbol".
#jallikattu is a cultural symbol . Respect it. Im all for animal rights but here that is not the point.tradition & livelihood are .

— Viswanathan Anand (@vishy64theking) January 19, 2017
Extending support to the protesters, Madras High Courts Advocates Association and Tamil Nadu traders' federation, led by A M Vikramaraja and unions of auto-rickshaw and taxis operators and cinema houses will observe shutdown today to join the ongoing agitation against the ban.
On Thursday, associations of workers in sectors like construction joined the protest on Marina beach and hordes of volunteer groups pitched in by supplying food, snacks and drinking water to the protesters, a chunk of whom stayed overnight on the sands of the beach.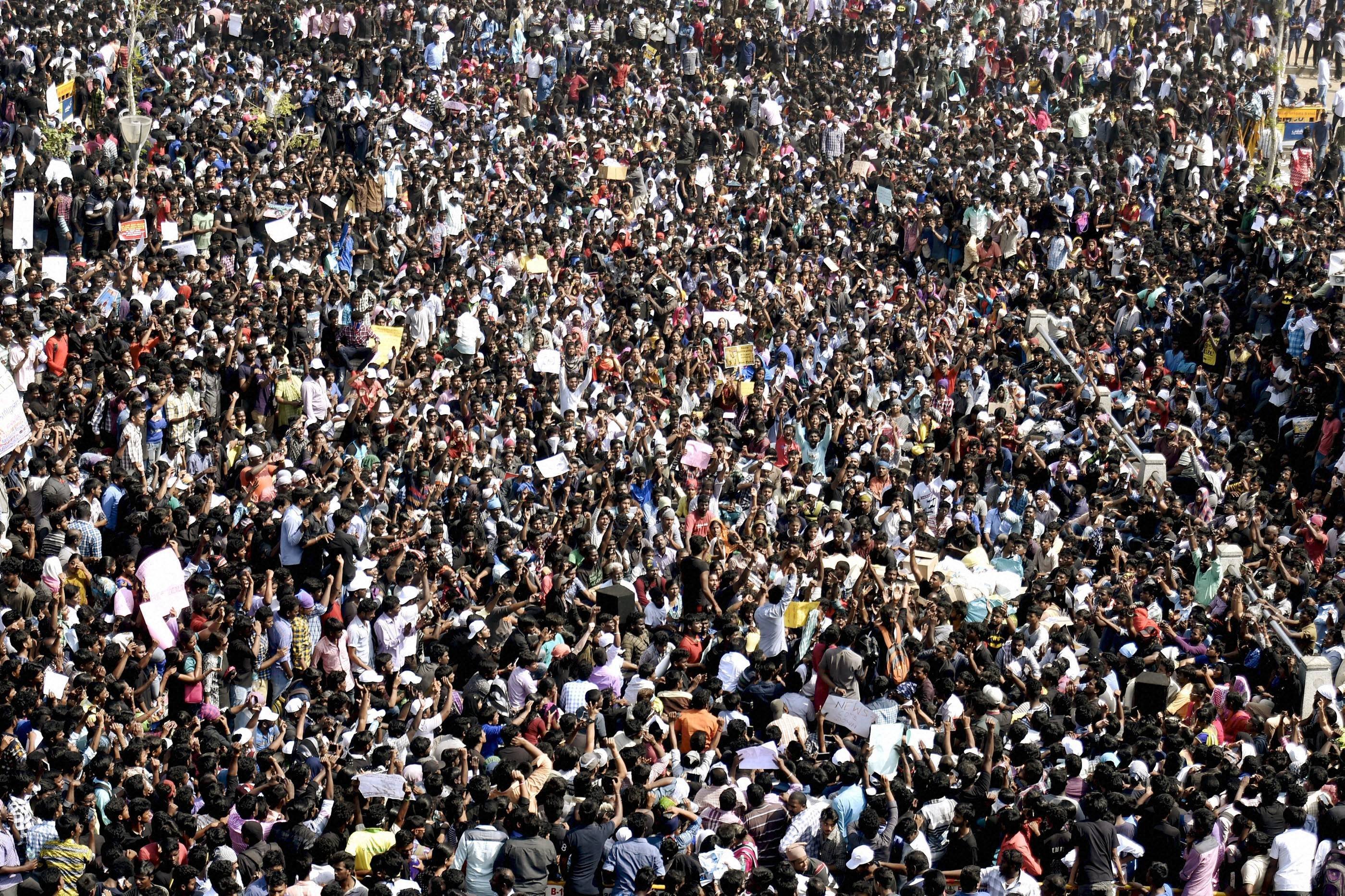 Government employees held a protest in Ezhilagam Complex opposite the beach and IT employees too continued their protest.
Sporting paper horns, young men and women held creatively worded placards in Tamil and English, asking the state and central governments to immediately pave the way for holding of the sport.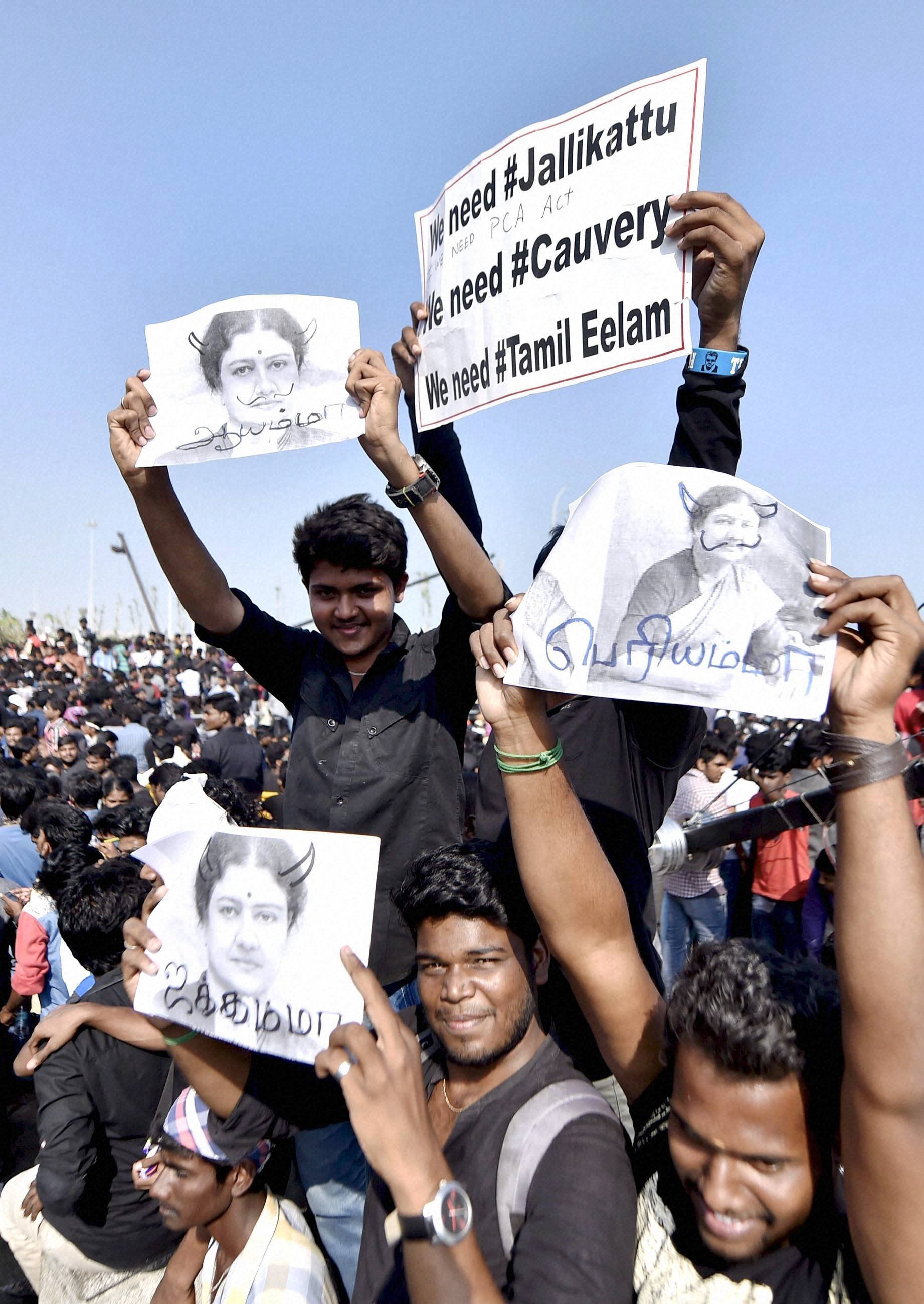 Several women held banners saying "no" to talks and seeking the nod for the sport as the way-out to uphold the "Tamil pride and culture". Traffic came to a virtual standstill on arterial Kamarajar Salai abutting the beach almost throughout the day with the agitators spilling over on to the road.
On the sands of the beach, agitators split into groups, formed circles, shouted slogans, played music, singing songs and held skits in support of jallikattu. They ridiculed the meeting of Panneerselvam with Modi as a damp squib and the latter's assurance that steps will be taken as "ritualistic", demanding tangible results.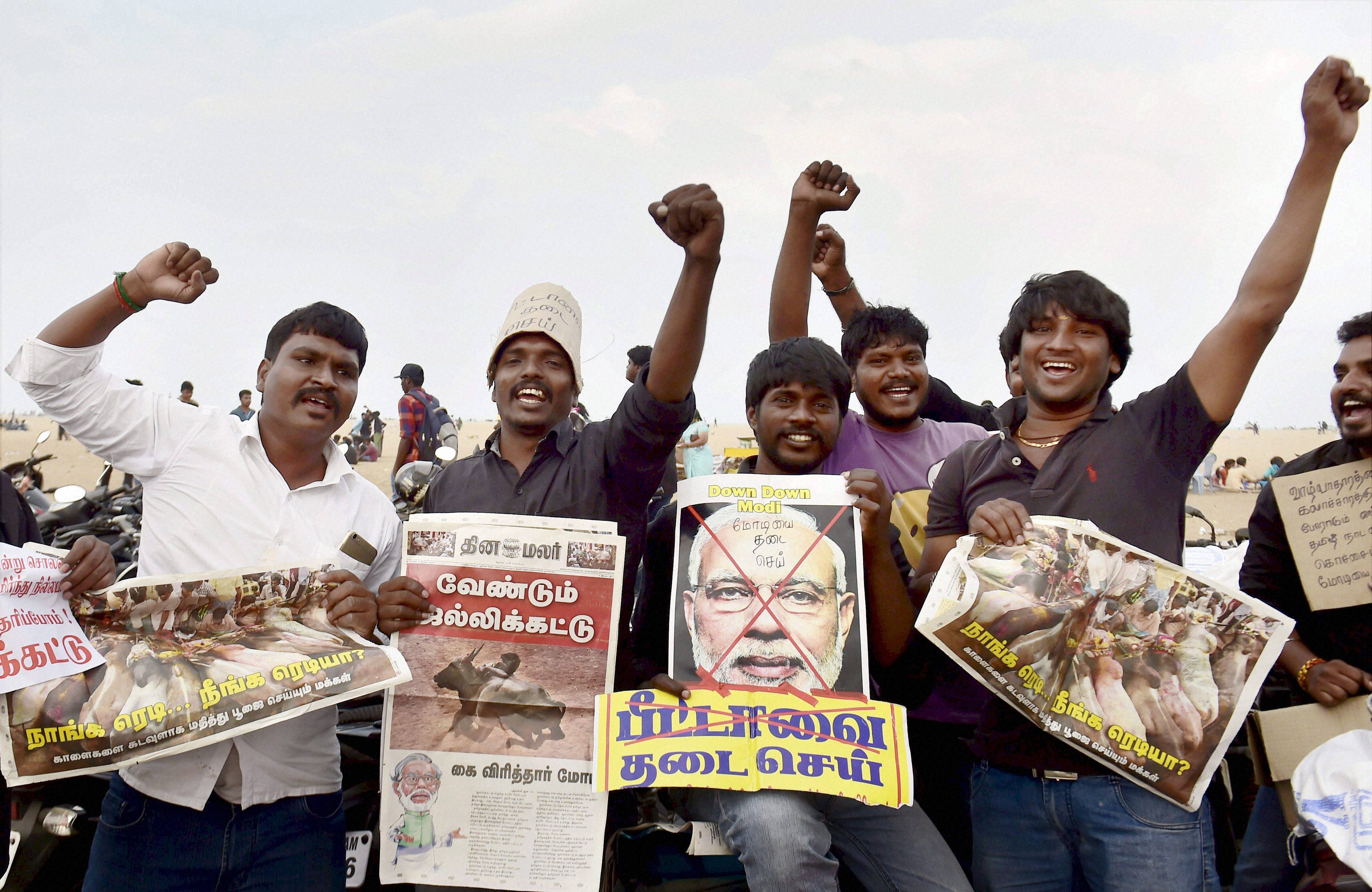 Protests continued to be held in other parts of the state as well, including Madurai, Salem, Coimbatore, Karur, Tiruchirappalli and Erode, besides neighbouring Puducherry by students of colleges and universities.
'Rail rokos' were held in places, including Salem and Chengelpet.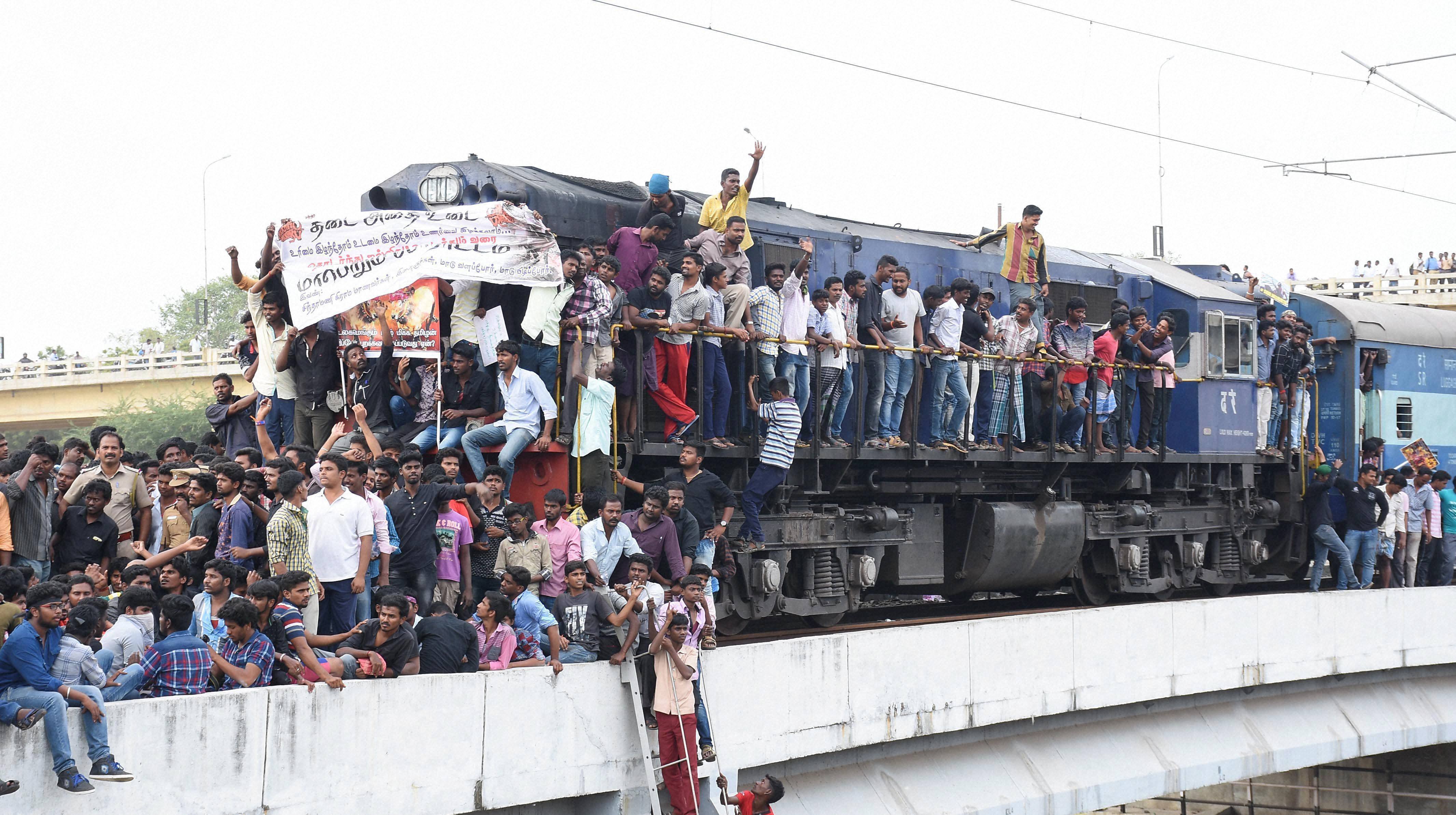 PETA India, which is being targeted by the protesters, said it would serve no purpose. "PETA India does not make law, we can only respect law, and so targeting PETA India can have no bearing whatsoever on the central government laws, which have been prohibiting cruel spectacles like jallikattu, bull races and bullfights for years," it said.
The People's Welfare Front (PWF) comprising CPI, CPI(M) and VCK extended support to the stir and urged the Centre to bring in necessary amendments to facilitate the sport.
(Feature image source: PTI)