With the controversy over the Ishrat Jahan case intensifying over the last one week, former SIT chief Satish Verma broke his silence on Wednesday. 
The IPS officer dismissed the allegations of RVS Mani, former Under Secretary, Internal Security in the Ministry of Home Affairs, that he was tortured with cigarette butts and harassed by Verma to sign on the second affidavit, in which the references to Ishrat Jahan's Lashkar-e-Taiba links were removed. 
Speaking to India Today's Rajdeep Sardesai and NDTV's Sreenivasan Jain, Verma appeared to set the record straight as he fended himself from the barrage of allegations levelled against him. 
Here are the highlights of what Satish Verma has told the media so far:
I never tortured anyone, it's all nonsense. If you use torture on a government official like this, he would've sought legal remedy and i would've been charged with criminal offence.
After laborious CBI investigation, no proof that Ishrat was LeT operative
10 days is not enough to train someone to become an LeT terrorist and a suicide bomber.
There was no question of fixing Narendra Modi. I was under no political pressure in case
Former Union Home Secretary G K Pillai on February 25 had said that the affidavit submitted to the Gujarat High Court in 2009 about LeT links of Ishrat Jahan and her accomplices, who were killed in an alleged fake encounter in 2004, was changed at the "political level".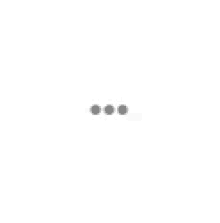 The then UPA government had submitted two affidavits - one that the four, who were killed in an alleged fake encounter, were terrorists and the second saying there was no conclusive evidence - within two months in 2009. 
Unfazed by attacks, Senior Congress leader P Chidambaram, who was the Home Minister during that period, stood by the second affidavit in the Ishrat Jahan encounter case, insisting it was "absolutely correct" and as the minister "I accept the responsibility". 
(With Inputs From PTI)
(Feature Image Source: Twitter)