When Devendra Fadnavis became the 18th chief minister of Maharashtra in October 2014, he was the second youngest ever to claim the position, after Sharad Pawar who achieved it at 38.
But Fadnavis's rather large frame didn't quite live up to this title.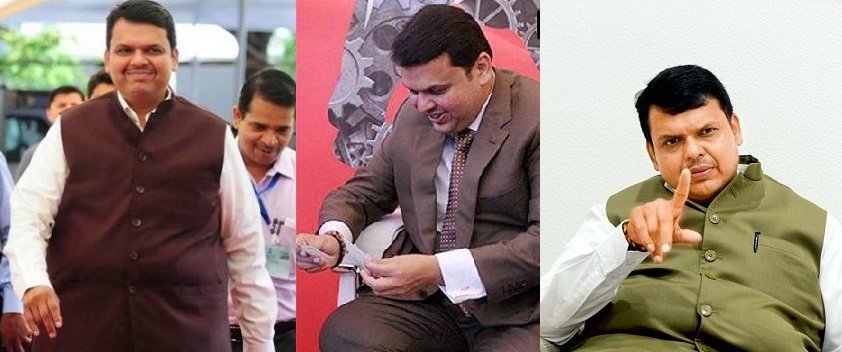 What's worse, some appearances upped the awkward quotient by several notches...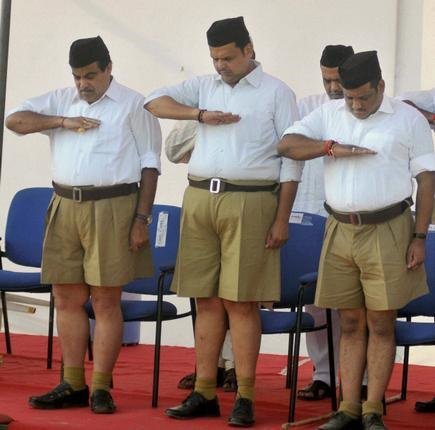 And to think he was a 'model' for a garment store just a decade ago! Not cool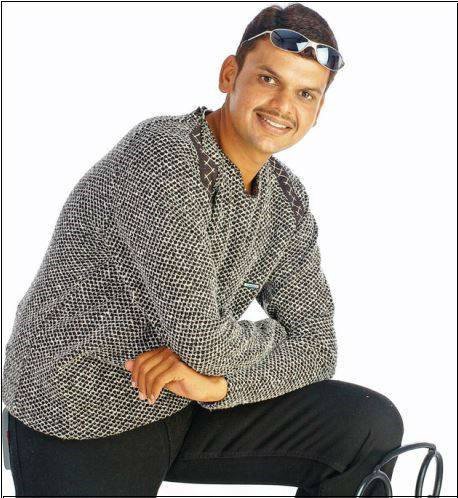 But Fadnavis has done an Anant Ambani. Since February, he has managed to knock off a whopping 18 kilos! From 122 kg, he is going on 104.
See a very recent image of him below and see the difference:
This function was organised by Yashwant Bahuddeshiya Seva Sanstha and Marathwada Lok Vikas Manch in Beed. pic.twitter.com/nNHzYXwDXj

— Devendra Fadnavis (@Dev_Fadnavis) April 17, 2016
The media, which once called him "flabby" and "doughty", is hailing the new avatar
@ShainaNC Today's MidDay credits you for engineering @Dev_Fadnavis weight loss both deserves congratulations pic.twitter.com/uZX79gcTOU

— Rakesh (@rakeshmeddle) April 18, 2016
Fadnavis is not done yet; he is on his way to lose even more, till he reaches his goal of 80-90 kilos
#Maharashtra @Dev_Fadnavis #weightloss 3 నెలల్లో 18 కేజీల బరువు తగ్గిన సీఎం https://t.co/HHcQmi7YTh pic.twitter.com/1Y4fDaiCW7

— Sakshi News (@sakshinews) April 18, 2016
Fadnavis has struggled with weight for long. He is a big foodie, and has already once undergone bariatric surgery to remove fat.
His wife Amruta also worries about his weight. She told TOI in 2014, "I wouldn't like him to go under the knife once again to cut the fat. He has to eat properly."
It seems Fadnavis has heeded his wife's advice. For reports say his weight loss has come about through work outs and a proper meal plan.
This is how Fadnavis achieved his new shape
As per reports in Mumbai Mirror and Mid-Day
He takes a mix of medicines to enhance metabolism

He is on a targeted diet which suits his body type and activity level

He eats three times a day, and a diet that is a balance of proteins (paneer, lentils, chicken, fish), fats, fibre (green vegetables, low-glycemic fruits like pomegranate, apple and jamun) and minimised carbohydrates (bhakri, chapati, wholewheat bread)

Fadnavis doesn't crave for sweets, and is allowed one cup of tea a day

He is training under the guidance of Mumbai-based celebrity fitness trainer Mickey Mehta

He works out for two hours a week and does a lot of breathing exercises, agility-and-strength training and sport stretches

Interestingly, it was BJP leader Shaina NC who was so concerned with Fadnavis's expanding waistline that she got him introduced to Mickey Mehta, as per the Mid-Day report.