In what could come as a relief for many passengers who got stranded after delay in Air India flights over past five months across the country, the airlines will now have to pay Rs 3 crore as compensation. 
About two lakh passengers were stranded for many hours over the past few months. Air India constitutes 80 percent of the total compensation paid by Indian carriers, reports India Today.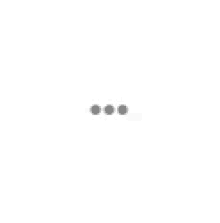 According to some crucial findings in a report by the Directorate General of Civil Aviation (DGCA), Air India is highest compensation payer every month which stands around Rs 60 lakh. The other airlines pay Rs 2-3 lakh every month.
In May, Air India paid Rs 72 lakh to passengers for delay apart from making arrangements for accommodation, transit and refunds, and meals further increasing the total amount.
However, this is not the first time the airlines is paying such a huge amount for flight delays.
According to a report, in 2014, the airlines had to pay Rs 2 crore as compensation for domestic flights that was delayed beyond two hours which is 18.7 times more than the amount paid by all other airlines put together. 
The cash-strapped airlines has paid about Rs 28,000 crore in accumulated losses, the report adds.