Often regarded as one of the most active police teams in the country, Bengaluru police, once again, showed their courage and dedication towards society when they rescued one businessman as soon as they received a call from him.
Balaji Mohan, a Bengaluru-based businessman, was attacked by hooligans on Friday evening when he reached out to the Bengaluru police for help. Within seven minutes, two cops named Ponnanna and Zahid arrived at the location and ensured the safety of the victim. As described by Mohan himself, he was just 100 metres away from his home in Banaswadi when all this happened.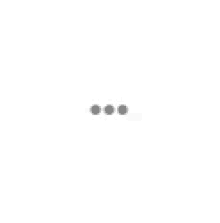 Stunned by their quick and efficient service, Mohan sent a letter of appreciation to the City Police Commissioner and even shared his words on the Bengaluru City Police Facebook page along with the photograph of the two policemen. Here's what he said -
Mr. Commissioner, I don't know if are reading this but today if we all are sleeping peacefully it is because of these guys!! I had some hooligans attack me on the road which is just 100 metres from my home. Helplessly, I called 100 and to my surprise these guys in the picture, Ponnanna & Zahid from the Banaswadi Police team were at my rescue exactly within 7 minutes!! I was baffled to see this kind of response. These guys deserve a pat on their back for the quick response. YES, WE LIVE IN BANGALORE AND BANGALORE POLICE ARE NO LESS THAN NYPD!!! I hope the whole of India turns to be as safe as Bangalore one day.
After reading Mohan's thank you note, Additional Commissioner of Police (West) tweeted -
Let's hope they continue working with such great responsiveness and grit. Kudos to them!