BJP Chief Amit Shah on Friday condemned Congress Vice president Rahul Gandhi's comments on surgical strikes carried out by the Indian army. He also accused other political parties of insulting the Indian army and its jawans.
While addressing a press conference, Shah said,"Just want to ask Rahul Gandhi, Is dalali a word to refer Indian army and their efforts to save the country?," referring to his "dalali"(trade) comment.
The Congress leader had accused Narendra Modi of gaining political mileage out of Army's surgical strikes. He had said that the government was doing "dalali" over the bloodshed by Indian soldiers.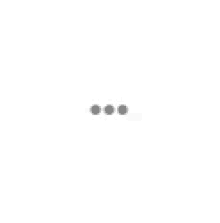 He also criticised the Delhi Chief Minister Arvind Kejriwal for his statements on surgical strikes. Shah said,"Yesterday Arvind Kejriwal was trending because of Pakistan support, you know who he is benefitting." 
Talking a dig at the political parties and their leaders, Shah said that they are insulting the martyrs who have sacrificed their lives for the country. He said that those who want proof of the surgical strikes should go to Pakistan. 
"People who want to have a proof should go and take analysis of what is happening in Pakistan, they will learn a lot," said Shah.
He said that the uproar that is happening in Pakistan is the biggest proof of the surgical strike, the sceptical political parties can analyse that.
Shah praised the Indian media for bringing the news of the surgical strikes to the people of the country. On being asked about the instability in Pakistan, Shah said," Pakistan ki chinta karna hamara kaam nahi hai, Rahul Gandhi se ye sawal kar lena( It's not our work to worry about Pakistan, ask Rahul Gandhi about this)."