Take it from someone who's a sucker for fashionable outfits, there's no better feeling in the world than rocking an attire and grabbing eyeballs for your look. I mean, I would never give up on a chance to make a fashion statement, be it a family event or a hangout with friends. And when I see my favourite celebrities slay in their outfits, I get the sudden desire to emulate them. Lately, some of them have been breaking the Internet with their stylish looks. Don't believe me? Check 'em out: 
Some things just never go out of fashion. Gearing up for #FizzDay on 8th December 2018 in my retro look with this quirky outfit. Got better ideas to style this scarf and shirt? To get your hands on this look, go to @feelthefizz's bio. Wear it, rock it and share a selfie. pic.twitter.com/8wi5LzKq96

— Soha Ali Khan (@sakpataudi) November 24, 2018
A funky shirt with patterns and a scarf, complete with some A-level charm and charisma were enough to create buzz among the netizens. As more celebs joined the trend, people were left wondering why the celebs were dressing up in dashing outfits after all?
It turns out, that it's 'Fizz Day' that has got celebs sporting killer looks and posing for the camera like never before!
What's Fizz Day, you ask? It's a day when all the netizens get to dress up in rocking attire and share their looks on social media! The one-of-a-kind experience will help you unleash the FIZZ, as you show your quirky and stylish side to the world. Some of our favourite fashionable celebrities are breaking the internet in these cool outfits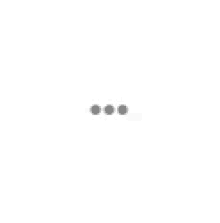 8th December is the date when this high-on-style celebration is taking place and people from all over the country are all set to join in! All set with their funky shirts and scarfs, these are the folks who are ready to show their bold avatars on the Internet. 
Oh, and guess who's inviting us to join in? The ever-so-dashing and handsome, Salman Khan!
Don't believe me? Watch him as he invites all of his fans to celebrate the day and make heads turn like never before.
TBH, I could never miss out on a chance to look dapper and slay with my outfits. Do you need more reasons to celebrate Fizz Day? I hope not! But if you do, here's one.
If you post selfies in the Appy Fizz shirt and scarf on social media with your own styling twist, you could win exciting prizes and gift hampers! 
The quirkiest of all entries is up for the win and you just cannot miss out on the chance to take these exciting prizes home! Now you must be wondering where can you get these outfits from. Well, the good folks at Appy Fizz have got you sorted! 
All you have to do is submit your entry. The best entries will receive the Appy Fizz attire! What's more? You can even create your own look and be your own stylist! Pair the shirt up with some funky bottoms or wear it as a jacket, wear the scarf as a headband or tie it around your hand, the sky is the limit!
So there you have it, guys! Fizz Day explained in all its glory! Needless to say, 8th December is going to be a helluva day, high on style quotient and killer looks! 
Want to get your hands on the Fizz box? Click here and tell us why. Don't forget to join the #FizzDay celebrations by styling the outfit in a quirky way and sharing your pictures with Appy Fizz.
Check out their Facebook and Instagram for more. 
Ready, set, click!