Arnab Goswami is indeed one of the most influential journalists in our country. From taking a powerful stand on the controversial JNU issue to presenting his views on Tanmay Bhatt's video mocking Lata Mangeshkar and Sachin Tendulkar, Goswami truly has re-written the rules of news television. Although some people argue that he is just TRP hungry, it is no hidden fact that his words are backed up by foolproof research and strong counter-attacks. PM Narendra Modi, Rahul Gandhi,  Julian Assange, Balasaheb Thackeray, he has interviewed them all. However, have you ever wondered what would happen if the man was on the hot seat himself?
Advertising Age India recently interviewed Arnab Goswami in the first episode of their new talk show called AdAge Unicorns. The episode takes us through the inspiring story of how he made it big in Indian journalism. 
When asked about his guests on the show, he had this to say -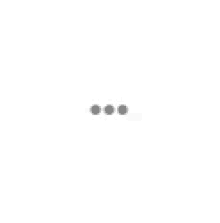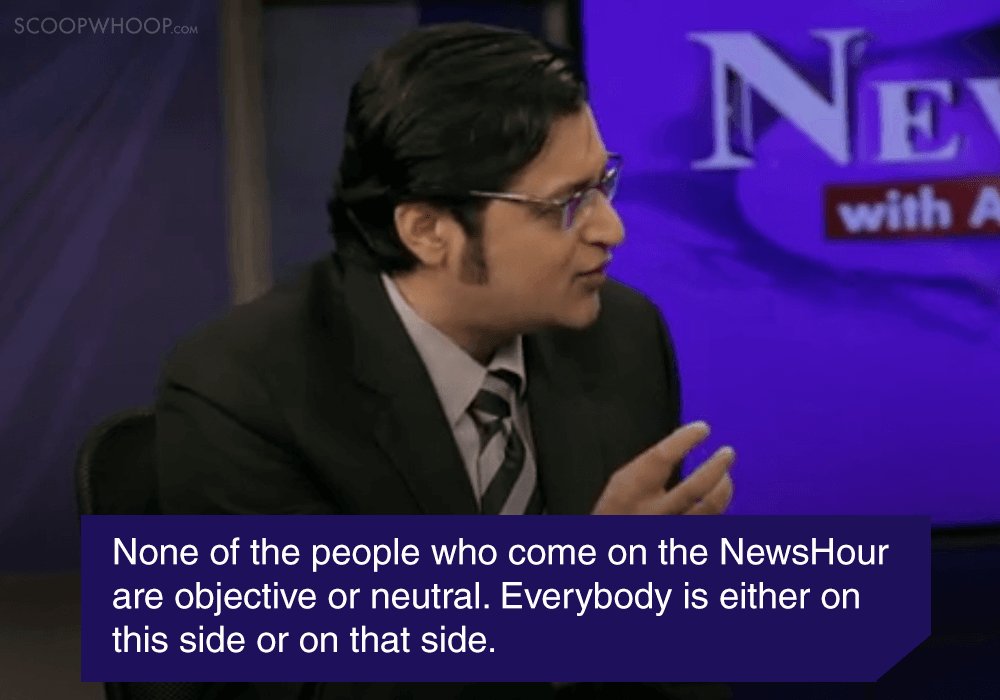 He expressed his views on the importance of TV ratings, and on interviewing some of the country's biggest names.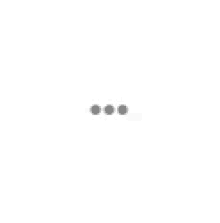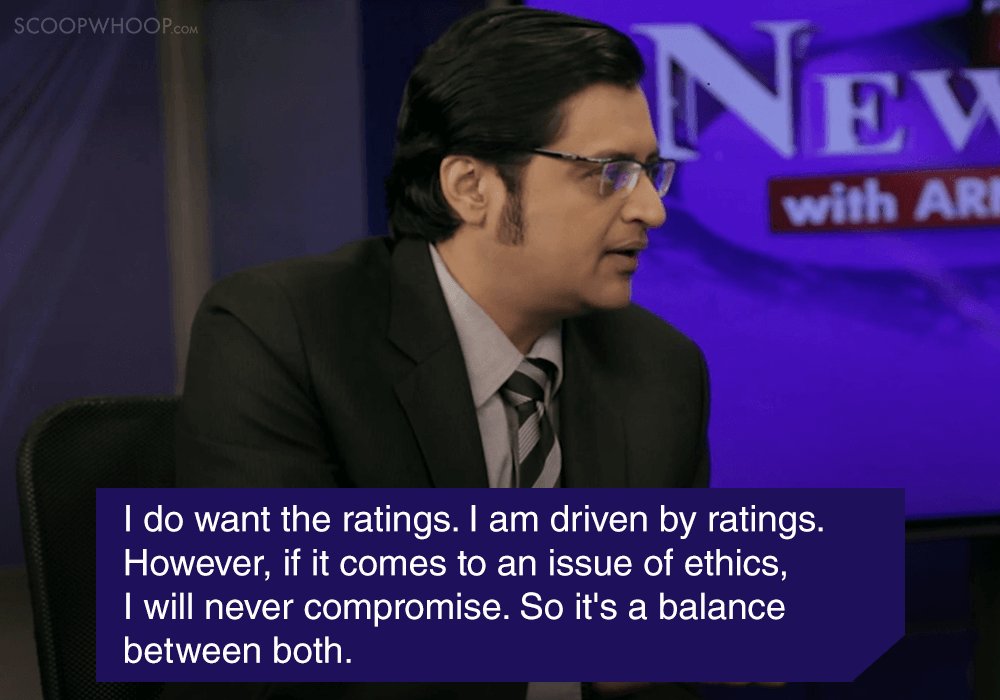 And even gave a nice little tip for people who plan take a break during those grilling sessions.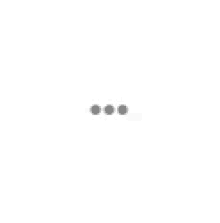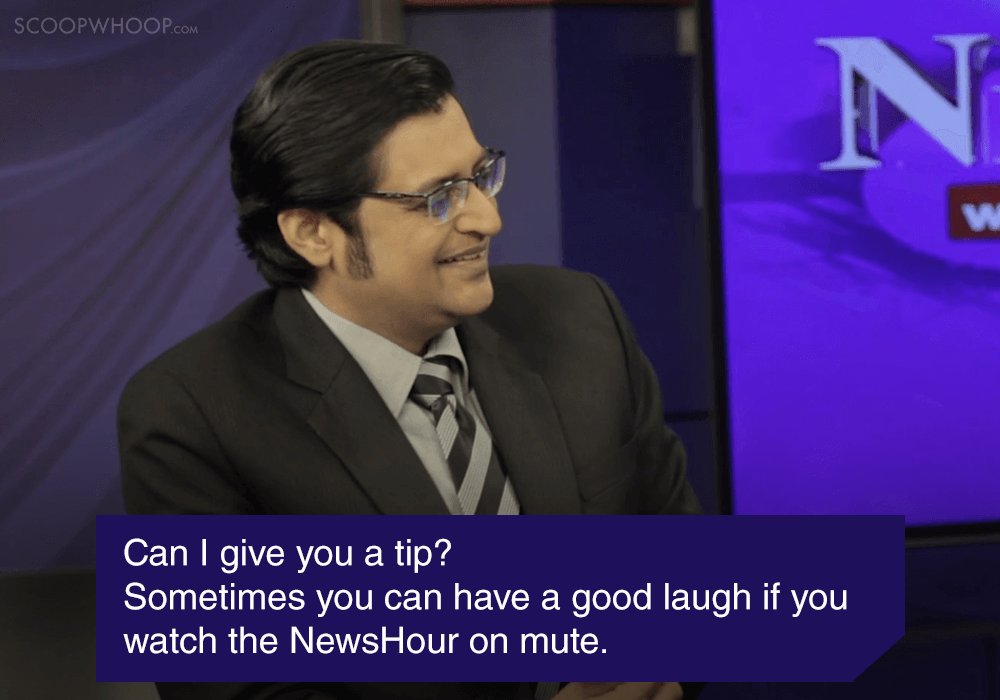 Goswami also talked about the argumentative nature of people in our society and how it helps in making conversations more interesting.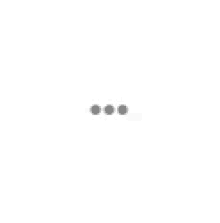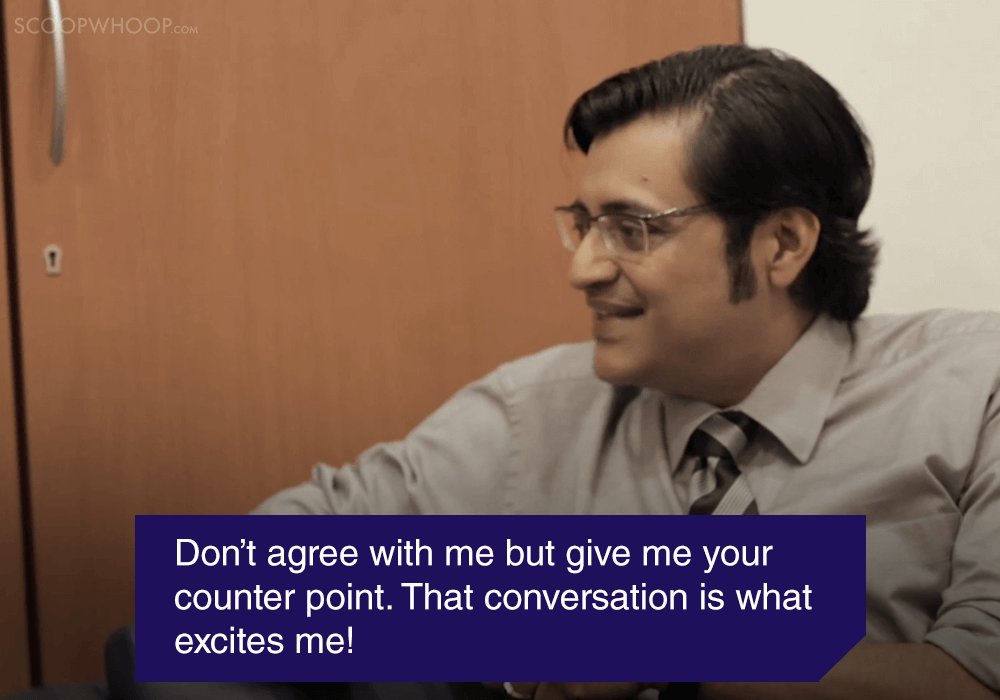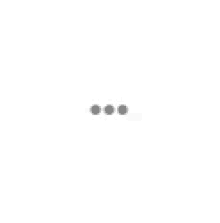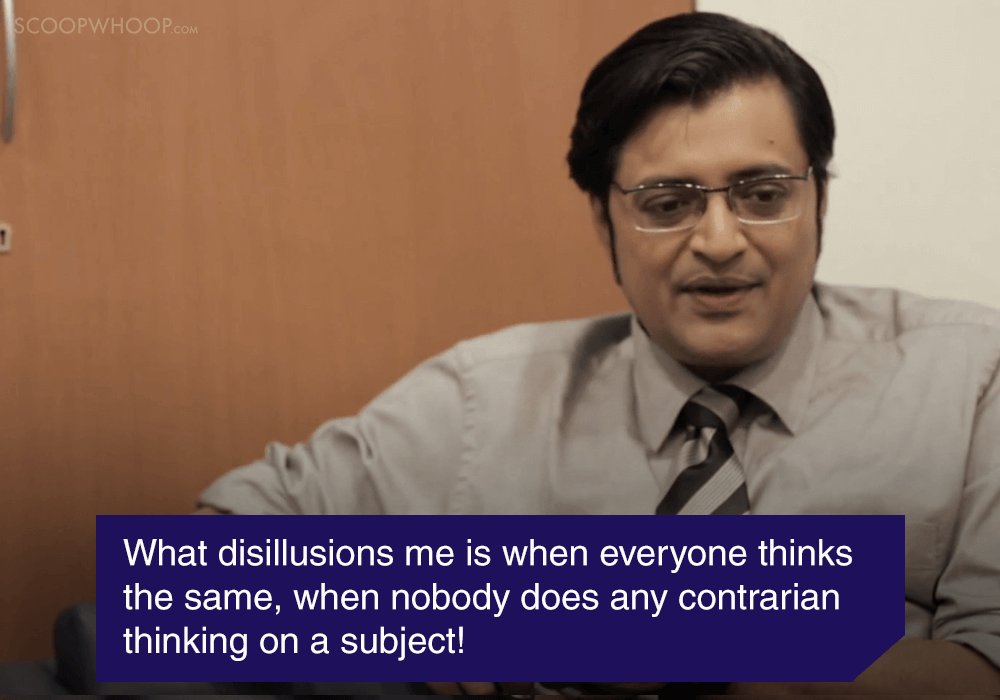 Apart from that, he talked about his school days, his career choices and also shared his thoughts on not having an active account on social media. Needless to say, this interview shows a different side of Arnab Goswami and it's nothing like those heated conversations we see on the The NewsHour.
This is a 2-part interview. You can watch part 1 here and part 2 here.