Delhi Chief Minister and Aam Aadmi Party chief is in Goa to campaign for the elections. He addressed the media saying that he is confident that the party will win 35 out of 40 seats. And that's great. Right?
Only, there was one problem. People totally disregarded his words and couldn't stop looking at his head.
Here's why:
We intend to start fight against drugs once we are able to stop corruption: Delhi CM Arvind Kejriwal in Panaji (Goa) pic.twitter.com/MnYnprOAbI

— ANI (@ANI_news) June 28, 2016
And unfortunately, this comes from a man who has always been at the receiving end of all the pranks and jokes for his extremely poor fashion sense.
Remember this:
or these: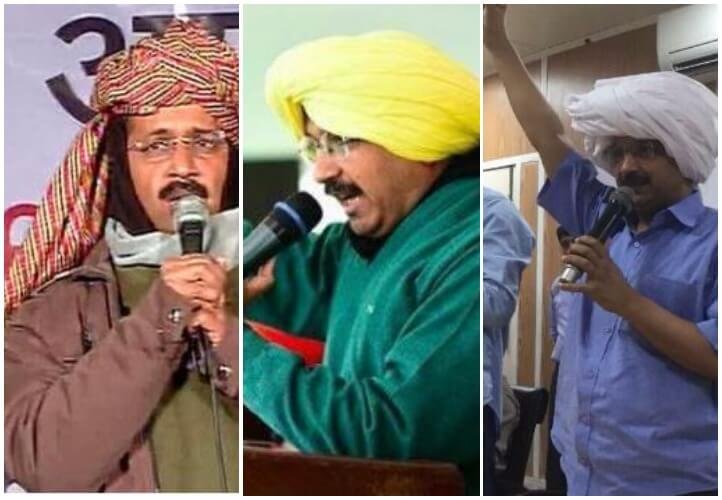 And needless to say, his photograph has initiated a trolling extravaganza among the netizens:
And setting new fashion trends https://t.co/nbwArMwPAe

— Smita Prakash (@smitaprakash) June 28, 2016
Not a Snapchat filter. pic.twitter.com/BA35rq0Hj6

— Shiv Aroor (@ShivAroor) June 28, 2016
Famous British Weather forecaster John Dalton indicating seasons in India during Winter, Summer and Monsoon.(1788) pic.twitter.com/Um48GeJV0M

— History of India (@RealHistoryPic) June 28, 2016
That awkward moment when you've run out of deodorant but need to address a press conference. https://t.co/EeM8QPZ9Lg

— अंशुल (@Ghair_Kanooni) June 28, 2016
Hare Krishna Hare Ram!https://t.co/V3XFuklESm pic.twitter.com/pp1CBKxzeR

— Ankur Bhardwaj (@Bhayankur) June 28, 2016
NDTV came prepared to protect their microphone in case someone waters those plants mid-interview pic.twitter.com/IoxMVsHuzV

— St_Hill (@St_Hill) June 28, 2016
@ANI_news @ArvindKejriwal pic.twitter.com/XWkObnk5XJ

— WTF Happened (@RestlessPUNdit) June 28, 2016