In an unexplained move which raises questions about government's claim to transparency, the BJP headed NDA government has sacked as many as 111 lawyers appointed during the UPA regime to represent the Centre in indirect tax cases before various judicial bodies.
Central Board of Excise and Customs (CBEC) in its order dated June 18 cancelled the appointment as its standing counsel.  The move comes out as a shock as on June 9, these lawyers were included in an appointments list of 251 senior/junior standing counsel for the Board by none other than the government. The Board has not stated any reason for its sudden change in stand.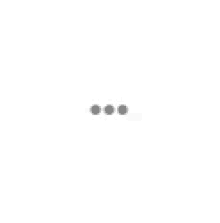 A legal expert has called the whole directive as arbitrary and against the principle of justice and has attributed it to be an outcome of the political fight between NDA and the Congress-headed-UPA government, reports The Hindu. 
When the incumbent NDA government was sworn-in to power in April 2014, it started its campaign of removing Governors even before the completion of their terms just because they were appointed during the previous UPA rule, reports The Economic Times.
Ironically in 2004, when Congress rose to power and took the mantle from BJP headed NDA, it did exactly the same by sacking Governors of four states who were appointed during the BJP's tenure.
(Feature image is representational | Source: PTI)