Assam BJP MLA Rama Kanta Dewri has denied his presence in a purported 'sex' video showing him in a compromising position, claiming it is a political conspiracy against him. The video has gone viral over several local television channels. 
Denying that he was the person in the video, Dewri told reporters, "It (video) is being manufactured by vested interests to be distributed to the media as part of a political conspiracy against me and to discredit me."
The MLA has demanded forensic tests of the video and said he would take legal action against the "propaganda" against him. He has submitted a memorandum to the Monitoring Committee for private television channels under the Union Information and Broadcasting Ministry through Assam Assembly Speaker "to take action against the channels concerned."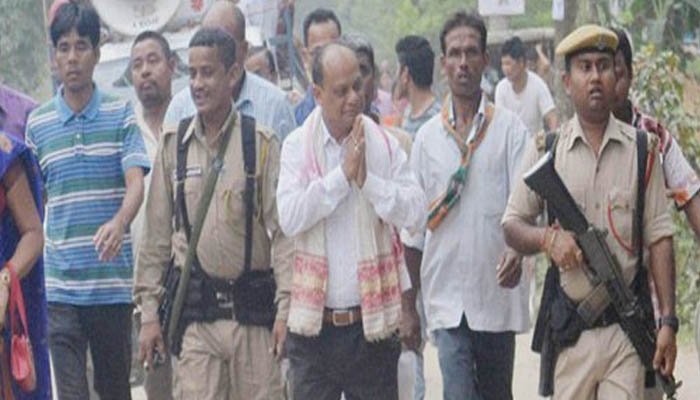 Morigaon district Superintendent of Police Swapnail Deka said Deuri has filed a criminal case against the editors of three local TV channels that had broadcast the video and a police investigation was on. Four compact discs (CDs) of the video were distributed to four local TV channels with three airing it, Deka said.
Assam BJP unit president Ranjit Das has expressed concern over the video appearing in a section of electronic media "tarnishing the image of BJP Morigaon MLA." Das told PTI that "fabricated video footage against Deuri telecast in some TV channels of Assam is totally false and assassinates his character."