When the hero of Baar Baar Dekho, the ever-lost Sidharth Malhotra, sits down with a sagely pundit (Rajit Kapur) to discuss his marriage rituals, the pandit goes all mysterious on him. "It's all in your hands," he says. Or, rather, "Sab tumhare"—long pause—"haaton mein hain."
Why the pause?
Partly because Rajit Kapur, a talented actor who has been neglected by a callow film industry for years, probably wanted to bite his dialogue into small pieces and chew them in his slow drawl. But also because he is telling us, as politely as possible, that what we are about to hear is bull.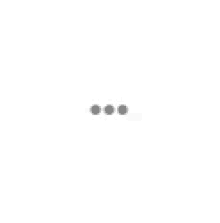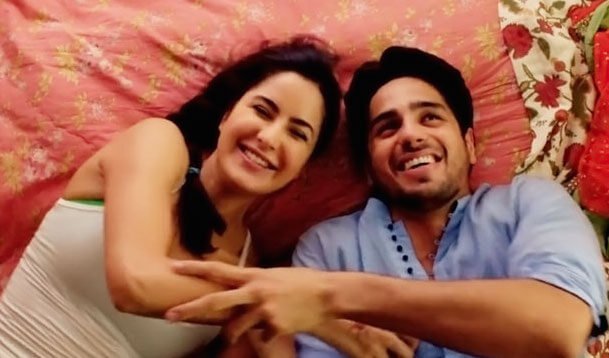 In all fairness, director Nitya Mehra, who was an assistant director In Hollywood biggies like The Life Of Pi and The Reluctant Fundamentalist, does not delay the inevitable - the great Bollywood wedding with all its pretty lehangas and designer abs.
Which is a good thing because most people who flock to the theatre to watch Baar Baar Dekho will do so to pick up the new Katrina step for their sangeet or cocktail. For the rest of us, it's a Dharma-conducted tour of the lifestyle of rich Kapoors and Mehras of India. Generic Bollywood north Indian rich people who spend half their lives waltzing in and out of mehendis and and sangeets.
Katrina Kaif's Diya is not a character, it's a mould that most Bollywood actresses have to try out for size. Deepika, who fitted it perfectly till about a year or so ago, has outgrown it. Priyanka Chopra has moved on to better things. Alia Bhatt has broken out of it. That leaves only Katrina. She is, by default, the Bollywood heroine prototype of the late 2010s. The sexually-liberated, perfectly ab-ed modern Indian woman who is at heart, a Sooraj Barjatya heroine.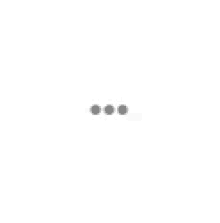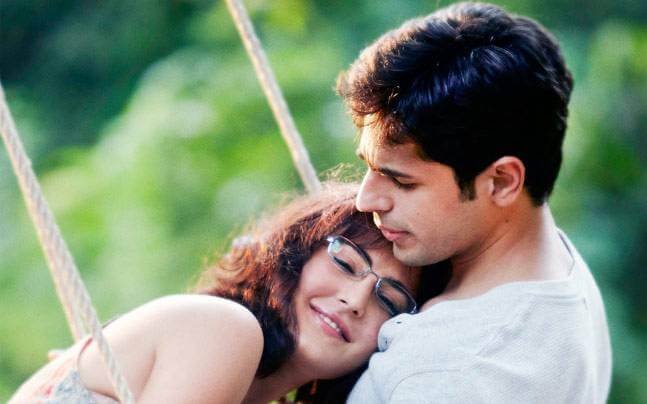 Siddharth Malhotra's Jai, is well, Siddharth Malhotra -- the good-looking oaf who can't believe that he has landed himself such a sweet deal.
They are in love and are about to be married, but guess what, he is having pre-wedding jitters.His girlfriend's father wants to gift them a new flat in one of Delhi's leafy avenues. But our man is not happy. After all, he belongs to the same industry that made billionaire heiress Karisma Kapoor move into her driver husband's hut in Raja Hindustani. They have a fight and she storms off saying something about him not living in the moment. The guy gets drunk, passes out, wakes up in Thailand ten days later. As he stumbles through the day, he realises that somebody is playing some nasty trick on him. He sleeps again to wake up two years later. And this goes on.
Jai figures out that there is something wrong in his perfect life with the perfect Diya, that needs to be undone, and he needs to relive certain parts of his life till he makes amends. If you ask me, the only thing he needed to do was to go down to yesterday's racetrack and place the appropriate bets.
Nitya Mehra borrows heavily from the 1993 Hollywood classic, Groundhog Day, which has also inspired the loveable British rom-com About Time (2013). In Groundhog Day, Bill Murray suffers the same day over and over again until he starts to re-examine his priorities.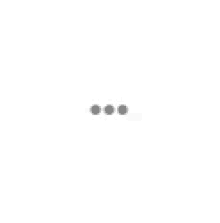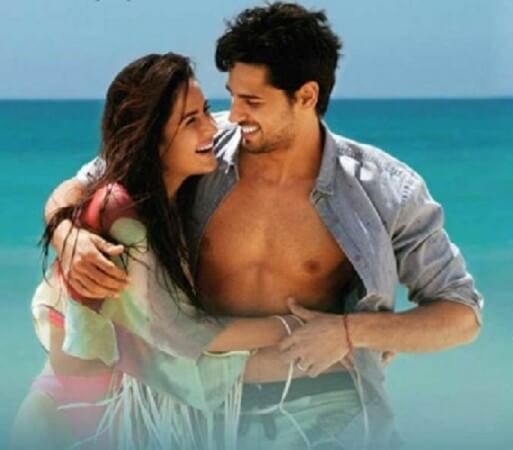 Needless to say, Murray's moral agonies were tad more relatable because Murray is Murray, an actor who makes even snoring watchable. And Siddharth Malhotra is a loveable goof, hopelessly under-equipped to handle anything that requires more than four or five expressions out of him. Which is an infinite improvement from his Student Of The Year years.
It doesn't help that he has Katrina Kaif for company, who, even after a decade and a half in the industry delivers dialogues like "Tum nahi badloge", "you are useless" like she is reading out from a grocery list.
All said and done, this is Karan Johar country, where love flourishes under designer shamianas and is nurtured in Ikea drawing rooms. We have lapped it all up all these years. Some people accuse Johar on account of the high social strata in which his stories float, but that is unjust. Nobody objected to Shah Rukh Khan and Kajol swishing in chiffons in Switzerland. Probably because they had the acting skills to make the impossible seem believable. 
Baar Baar Dekho had an interesting premise which required some believable performances. Not wooden actors in fancy wigs.
We won't be hard on Dharma productions because it gave us the brilliant Kapoor & Sons this year. But Mr Johar, can we please have some real actors in roles that requires real acting next time?