Seven members of the Hindu right-wing group, Bajrang Dal, have been booked in Chikmagalur district of Karnataka after they allegedly thrashed a Dalit family on the suspicion that they slaughtered a cow and cooked beef last week, reports The Indian Express.
The Karnataka Communal Harmony Forum, which has filed a complaint on behalf of the family, have alleged that 40-50 members of the group attacked the family, seriously injuring them, reports NDTV.
This FIR was filed as a counter-complaint against the members of the right-wing organisation, who had earlier lodged a case against the Dalit family at Jayapura police station on the supposition that they had stolen a cow and slaughtered it. 
Before the Bajrang Dal members had formally filed a complaint to the police, they allegedly raided the Dalit family's residence and thrashed them, including a differently-abled man, reports NDTV.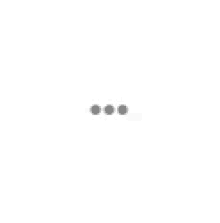 "On raiding the house we found five people cutting meat. We are probing whether the cow was stolen," said SI Chandrashekhar, speaking to The Indian Express.
The seven members have been charged under the Scheduled Castes and Tribes (Prevention of Atrocities) Act.
While all the arrested members of the Dalit family are out on bail, the Bajrang Dal members had already applied for an anticipatory bail and hence were not arrested.
Karnataka minister Roshan Baig has termed this incident as "unfortunate" and said, "Government will not allow moral policing, like Gujarat does," while questing Bajrang Dal's right to take law into their own hands, reports NDTV.
This is the second such instance of Dalit atrocity reported this month after four Dalit men were thrashed and publicly shamed by "cow protectors" in Gujarat's Una town. 
(Feature image source: Reuters)