A special CBI court in Gujarat on Friday convicted a 66-year-old bank manager for a loan scam of over Rs 25 lakh that took place in 2002. The court sentenced him him a three-year jail term. 
But it was of little relief to the man, who has already spent 14 years in jail, a Times of India report says.  
In 2002, former manager of Punjab National Bank at Navrangpura branch, Dipak Kumar Kohli was arrested for disbursement of a loan worth Rs 3.5 crore to nearly 40 people without verifying their land records. 
The discrepancy and question over the authenticity of land records had led to the filing of 70 different cases against him, including criminal conspiracy. Ironically, the charges under which Kohli was booked carry a maximum punishment of only 10 years.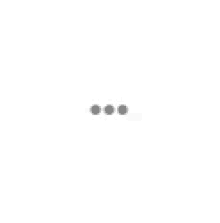 According to the TOI report, Kohli was granted default bail in 6 out of 70 cases  after the police failed to file chargesheet. In August 2013, he got bail in 30 cases and was acquitted in one. However, the trail for pending 39 cases only began 12 years after the arrest. 
While Kohli filed bail applications in Gujarat High Court in 2013 in all 39 pending cases, the court ordered his immediate release on condition of furnishing bail bond of Rs 5,000 in each of the offences. Even after furnishing all the bonds, he couldn't step out of jail as the documents and case diaries of six cases, in which he had got bail, couldn't be traced in court or the police station, the report states. 
On Friday, the special court convicted Kohli for three years, but also set him free given he had already served well over what he was supposed to. 
Feature image source: AFP/Representational Image