If you are into poetry, then probably Kaifi Azmi is not a new name for you to know. But well, if you're not a keen follower of it, let me introduce you to the man himself. One of the greatest Urdu poets the world had ever experienced, Kaifi Azmi is the father of actress Shabana Azmi and cinematographer Baba Azmi. He is the man you should look for in the library if you want start your poetic journey.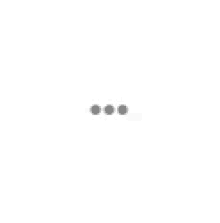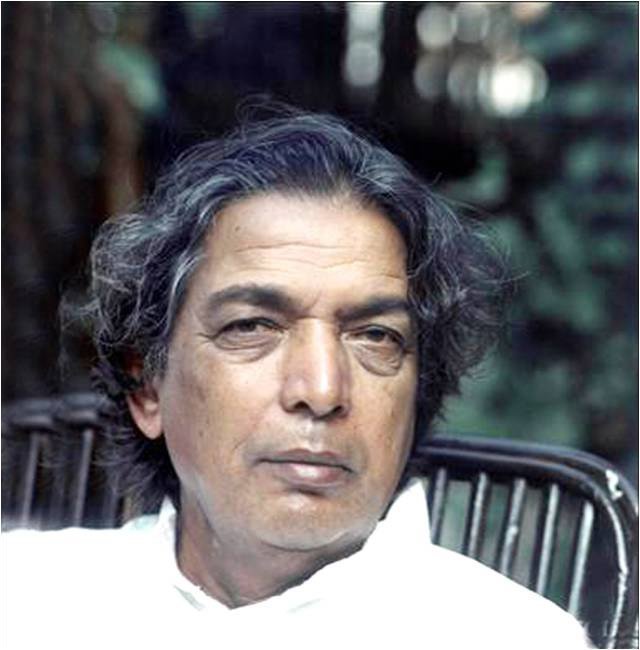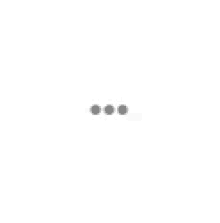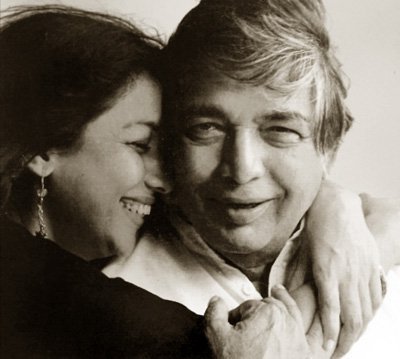 Here are some verses from his goldmine of poems: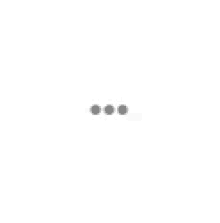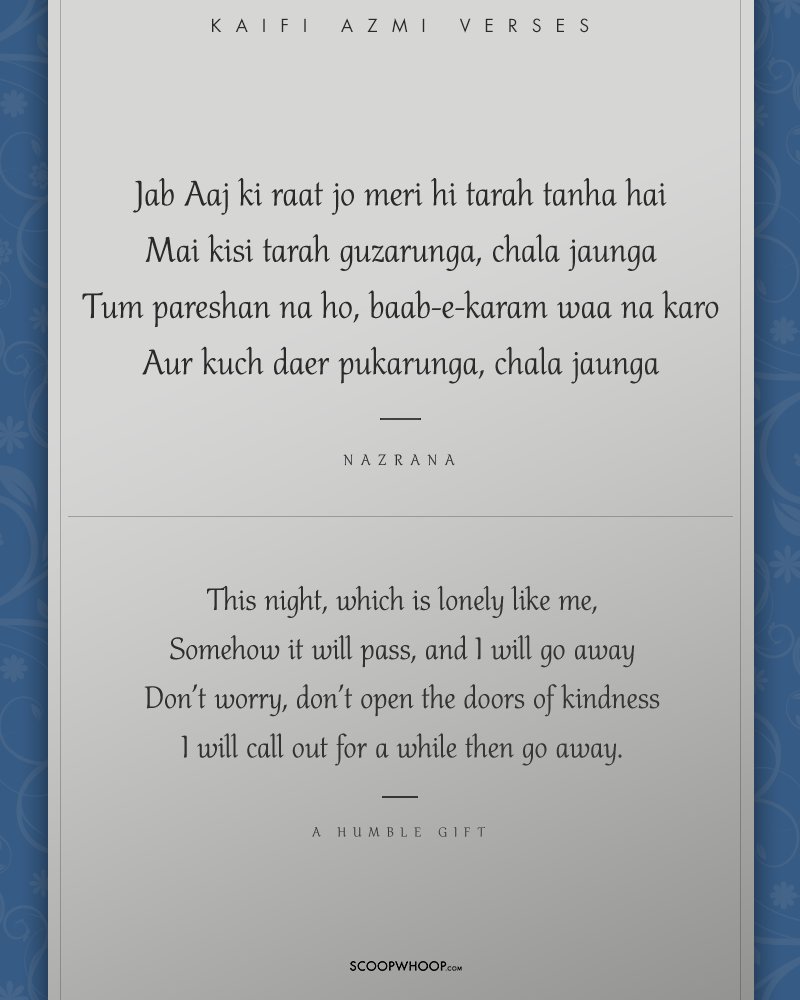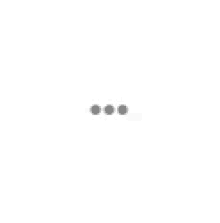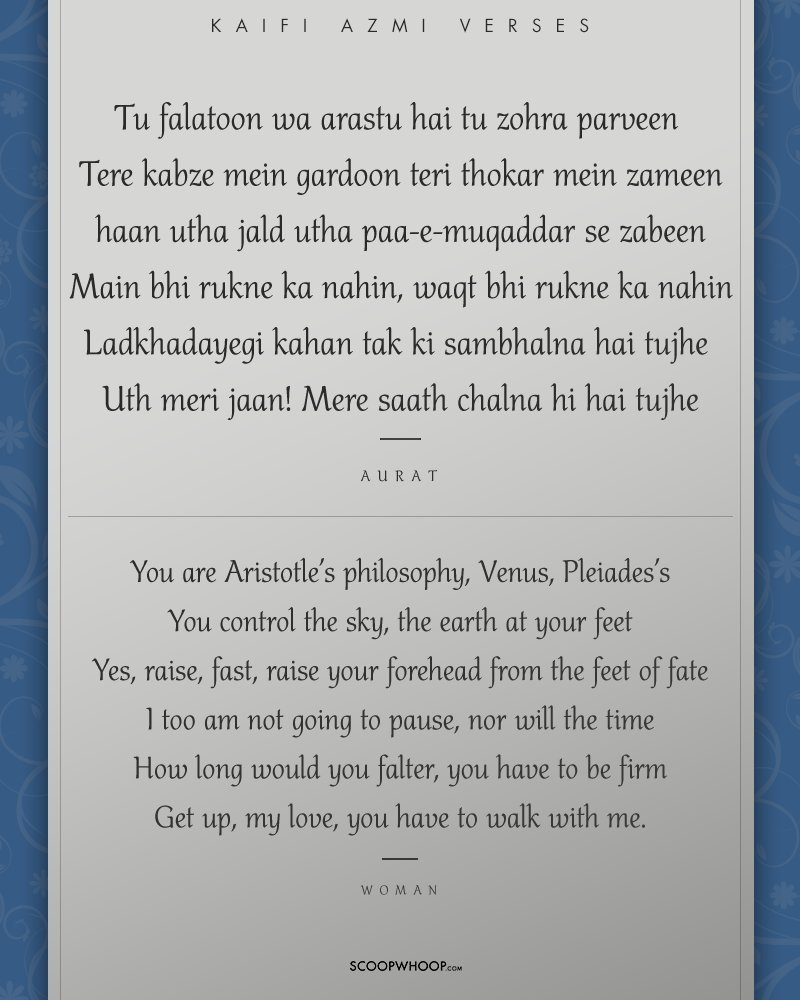 The legend passed away on 10 May, 2002 but he will remain in our hearts and minds forever through his poetry.