For every girl, waking up with a glowing face in the morning is indeed a dream come true. But, little do we realise, that ending our nights in the right manner is the perfect way to start the next day. To look fresh and radiant in the morning, you need to nourish your skin the night before.
When the body is resting, our skin goes through a self-repair process. And it's at this time that it your need to just let your skin be. If you have even a trace of make-up on, it will clog the pores resulting in acne, pigmentation and dry patches. The best way to a radiant glow is the basic cleansing-exfoliating-moisturising process that everyone must follow.
We've jotted down some fabulous, easy-to-follow skincare routines that you can try at home. With no fancy ingredients and everything that you'll easily find at home, these are easy on the pocket and work like magic.
Try them out tonight. You can thank us later!
1. Lemon and Coconut Oil Treatment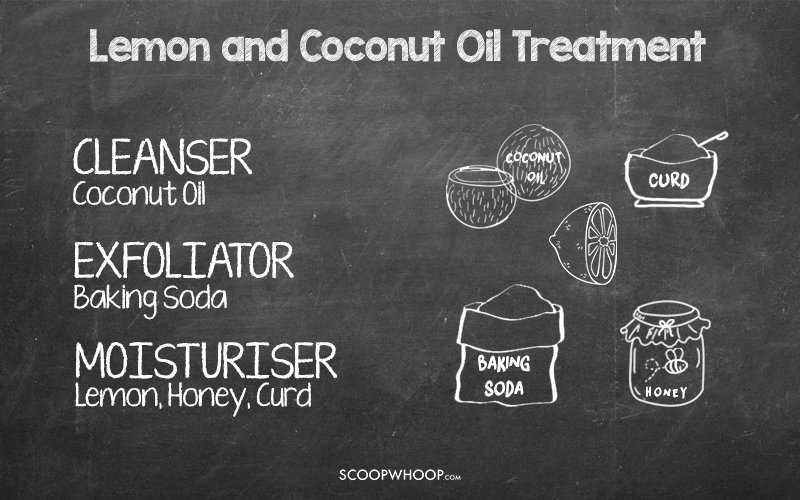 Gently massage a small dab of coconut oil onto your face for about 30 seconds. Wait for about 15-30 seconds, then remove it by gently rubbing with cotton.
Mix 2 to 3 tbsp. baking soda with a few drops of water to form a paste. Using a circular motion, apply on the face and gently scrub. Wash it off with lukewarm water.
Lemon, Curd and Honey Moisturiser

Blend one spoon of lemon juice, ½ spoon of honey and 3 spoons of curd together to form a fine paste. Apply on face and then wash it off with lukewarm water.
2. Oatmeal and Egg White Treatment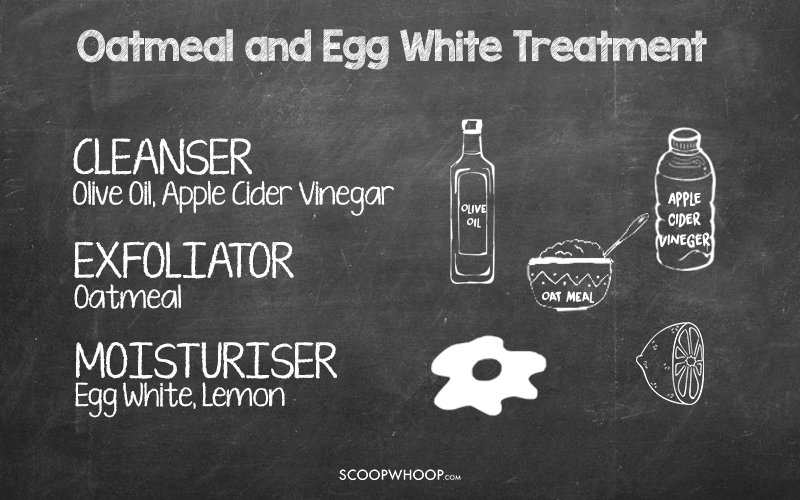 Mix 1/2 cup of olive oil, 1/4 cup vinegar, and 1/4 cup water. Apply it and gently remove makeup from all over your face.
Take 1 tbsp. of ground oatmeal, 1 tbsp. lemon juice and 2 tbsps. yogurt. Mix all of them and apply. Let it sit for a few minutes before scrubbing and rinsing.
Egg White, Lemon Moisturiser

Blend 1 egg white and 1 tbsp. of lemon juice until the texture is smooth. Spread this mixture evenly all over your clean face. Leave it on for 20 minutes and then rinse your face with lukewarm water.

3. Banana and Aloe-Vera Treatment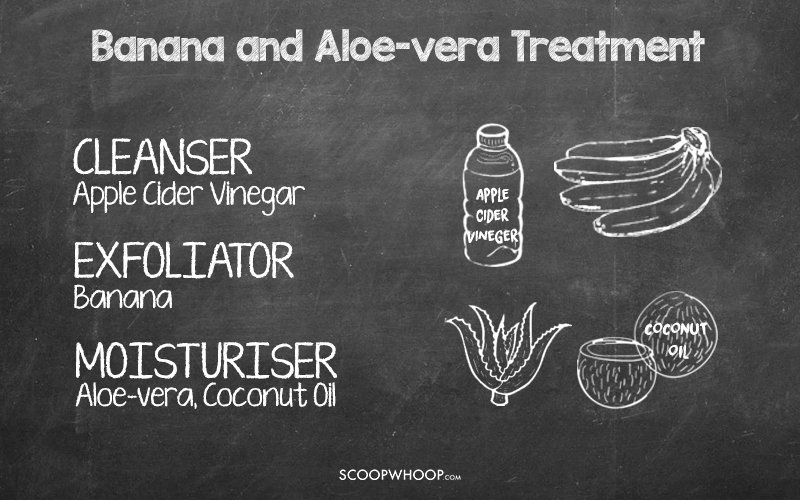 Apple Cider Vinegar Cleanser

Mix 2 tbsp. apple cider vinegar with 5 tbsp. water. Apply to your clean face with a cotton ball.
Take 2 tbsp. of mashed banana, 2 tbsp. oats, 1 tbsp. milk and 1 tbsp. of honey. Mix all these ingredients well, apply on your face, rub in circular motion and finally wash it off with lukewarm water.
Aloe and Coconut Moisturiser

Mix 4 tbsp. of aloe-vera gel and 2 tbsp. of coconut oil. Mix them well and apply all over your skin thoroughly.

4. Almond and Glycerine Treatment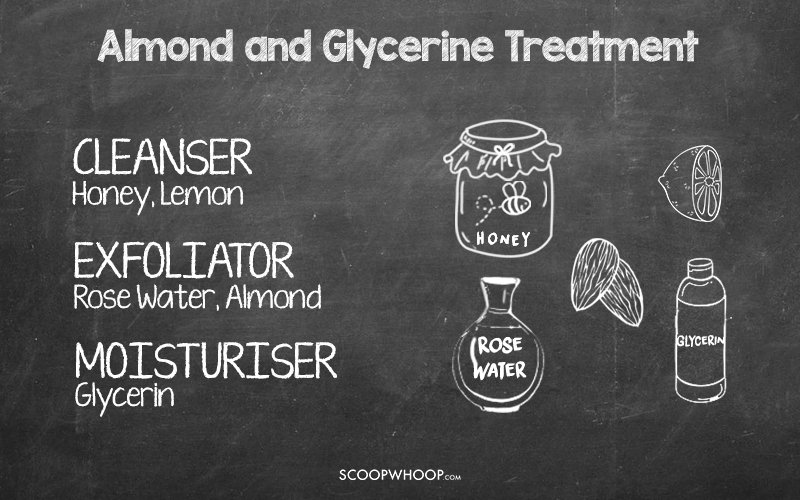 Combine 2 tbsp. of honey and 1 tbsp. fresh lemon juice. Warm it between your fingers, then apply a thin layer onto your face and neck. Let it sit on until it's dry, then rinse with warm water.
Mix 1 tbsp. rosewater along with ½ tbsp. almond flour or finely ground almonds. Form a paste and apply it all over your face. Scrub it in a circular motion and wash it off with lukewarm water.
Rose, Glycerin Moisturiser

Mix rose water with glycerin and apply thoroughly.

5. Yogurt and Fresh Cream Treatment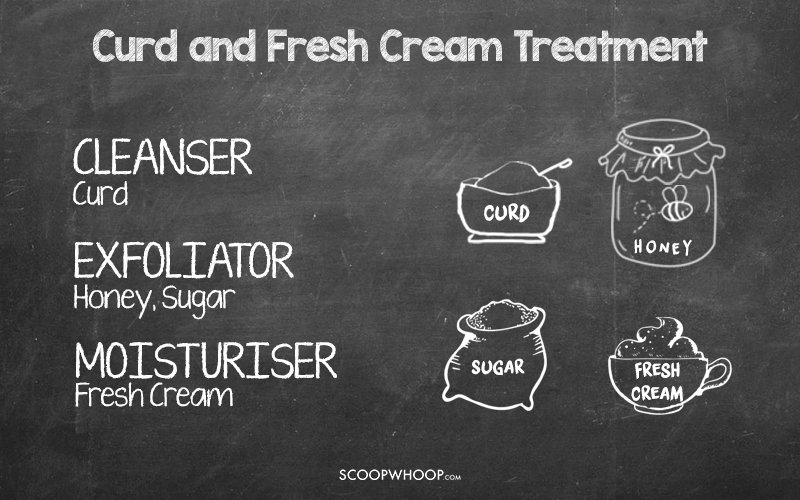 Gently massage a thin layer of plain yogurt using your fingertips. Leave yogurt on for a couple of minutes, then wash it off with warm water.
Take 1 tbsp. of honey and ½ tbsp. of sugar. Blend in a bowl, apply and rinse thoroughly.
Take fresh cream or malai and apply thoroughly.

Here's to waking up with fresh and glowing skin!
Designs by Disha Bhanot
Masthead Image Source: keyword-suggestions.com