In gut-splattered fish markets of Kolkata, there is a swear word more incendiary than those referring to your parent's sex life. 
Khoka ilish or baby hilsa, many feel, is an insult in the name of Bengal's most-loved fish. Truckloads of them arrive at Kolkata markets from the Benapole-Petrapole border (with Bangladesh) daily, but ask any Bengali and he or she will tell you that khoka hilsa is an imposter. 
Khoka hilsa is to hilsa what Harman Baweja was to Hrithik Roshan. 
Where is the divine oiliness, the creamy texture?
Tasting a baby hilsa is akin to tasting an unripened fruit, it's an experience that mars your memories of the real thing.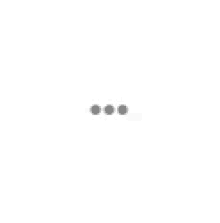 Which is why, the Bengal government's decision of slapping buyers with a fine for buying a hilsa that weighs less than 500 grams, might not be that bad a news.  A fully-grown hilsa can weigh upto 2.5 kilos. It takes at least two years to attain that weight. The fish has an average life-expectancy of around four years.  All that adds up to some really impatient fishermen.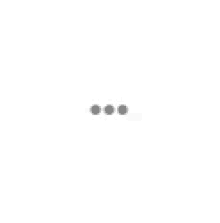 "For decades fishermen across India and Bangladesh have mercilessly fished baby hilsas to meet the ever-increasing demand. Recently, we floated the idea of levying a fine on the purchase of baby hilsas. We plan to approach the state home department to start the process of bringing provisions under the Indian Penal Code," says West Bengal state fisheries minister Chandranath Sinha, in a phone interview with ScoopWhoop News.
Today, if you walk into any fish market of Bengal, you are likely to find fish-lovers bend over heaps of silvery hilsas and tracing the streak of pinkness running through the underbelly of the fish, sighing in disappointment. "There is no good hilsa to be had in Kolkata anymore. People don't let them grow. A hilsa is like a fruit, it has to be properly ripened before it's devoured. How I wish I could lay my hands on them," says Sambuddha Chaudhuri, a resident of Ranikuthi in south Kolkata. 
According to the Central Inland Fisheries Research Institute (CIFRI) and the West Bengal government's fisheries department, the Hilsa catch has come down from 77,912 tonnes in 2000-01 to 9,887 tonnes in 2014-15. That's a staggering decline of 90 percent. 
According to a Hindustan Times report, the fisheries department doesn't have the power to arrest or fine anyone for selling, catching and buying khoka hilsa. But there are regulations. The government can confiscate a catch of fish and fishing net from a trader or fisherman. There is also a ban on catching Hilsa during pre-monsoon and post-monsoon season when the fish migrates to the Hooghly river from the sea for laying eggs.
"We feel that this decision will have a long-term benefits. Hilsa is a part of Bengali heritage and we can't let anything hamper its reputation," says West Bengal fisheries minister, Chandranath Sinha. 
Illustrations by Aakanksha Pushp