In the male-dominated world of stand-up comics, Bharti Singh has changed the rules by being one of India's foremost female comedians. Her stage presence is phenomenal and her jokes are hilarious. By establishing herself as the undisputed queen of comedy, Bharti has changed the way people look at comedy. 
And now, she is out to break stereotypes surrounding cosmetic brands too. 
Bharti is the new face of the Indian cosmetic brand, Joy. At a time where all we see on our TV screens are models with washboard abs and perfect bodies, Bharti is endorsing a beauty product, by shattering the beauty stereotypes plaguing our society.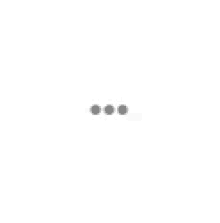 In the ad, she mentions how she never fell into the category of celebrities who could endorse beauty products. In a report by AdGully, Bharti said that "In the past, there were products like ghee, truck, atta etc which was offered to me but endorsing a body lotion has been a welcome change. I am happy that Joy is challenging women beauty stereotypes though this campaign."
By being her natural self, Bharti redefines beauty in this ad.
Watch it here:
Source: Joy
More power to you, Bharti!