Hillary Clinton made history by becoming the first woman to win a major US political party's White House nomination, earning the backing of convention Democrats and prime-time praise from a presidential superstar: her husband Bill.
The 68-year-old former first lady, senator and secretary of state took a monumental step on her quest to become America's first female commander-in-chief, by besting party challenger Bernie Sanders.
After a tumultuous convention opening which saw Sanders and Clinton supporters trade jeers and chants, cheers erupted as Clinton passed the 2,382-delegate threshold needed for the nomination, setting up a showdown with Republican Donald Trump in November.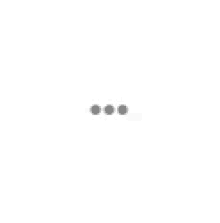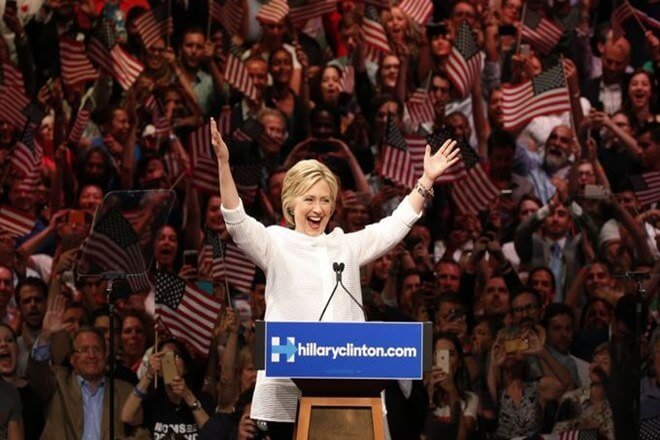 Hours later, another historical moment greeted the Clintons, when a former president took the stage to intimately make the case that his wife was the compassionate and capable "change-maker" America needed.
"She always wants to move the ball forward. That is just who she is," Bill Clinton said of his candidate wife, keeping his audience of thousands of delegates rapt throughout his 45-minute speech, which marks the convention's halfway point.
"For this time, Hillary is uniquely qualified to seize the opportunities and reduce the risks we face, and she is still the best darn change-maker I have ever known."
Hillary Clinton made a stunning appearance by video after her husband's speech, appearing to burst through a symbolic glass ceiling comprised of the faces of former presidents, all men.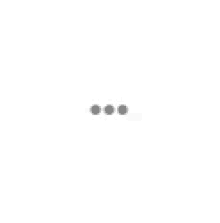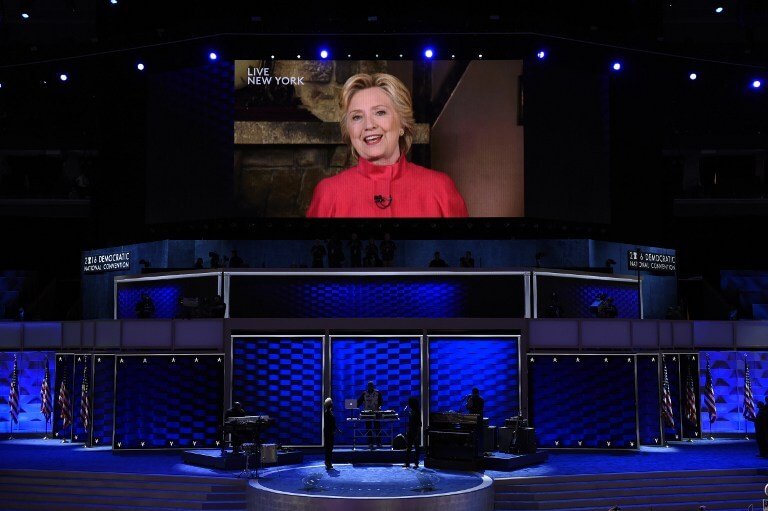 "What an incredible honor that you have given me," she said to roars from the crowd.
"This is really your victory," she added. "And if there are any little girls out there who stayed up late to watch, let me just say, I may become the first woman president but one of you is next."
Bill Clinton, a Democratic icon at 69, meanwhile reminded the audience why he is still considered such a spellbinding speaker.
While he made a forceful case for Hillary as president, his speech was deeply personal and heartfelt, taking his audience back to his earliest moments with his wife of more than 40 years.
"In the spring of 1971, I met a girl," Bill began as he warmly recalled their budding romance, his persistence in seeking her hand in marriage, and his eventual realization that he was "in awe" at Hillary's smarts, strength and persistence in doing public good.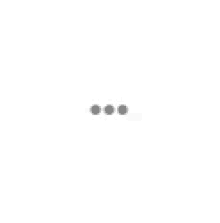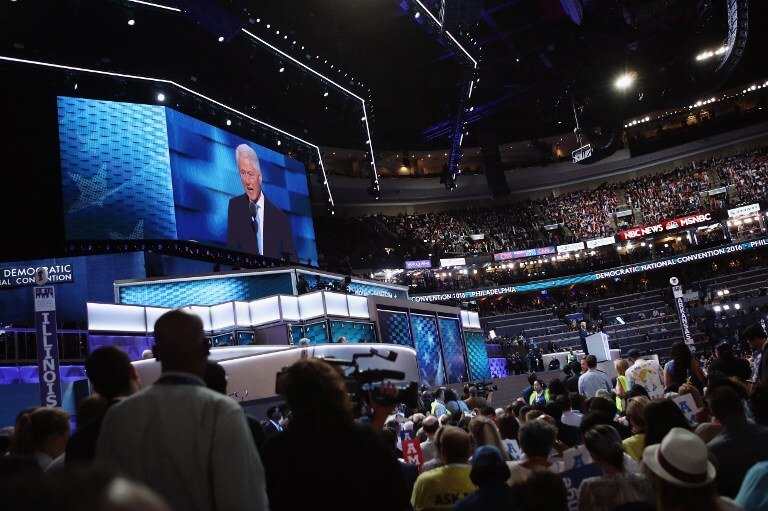 He alluded to Clinton's election rival, although not by name, by pointing to some of Trump's more controversial policy positions, including his call to ban Muslims from entering the United States.
"If you're a Muslim and you love America and freedom and you hate terror, stay here and help us win and make a future together," Clinton said to huge applause. "We want you."
Earlier on Tuesday, Hillary Clinton secured the Democratic Party's nomination for the Nov. 8 election, coming back from a stinging 2008 defeat in her first White House run and surviving a bitter primary fight to become the first woman to head the ticket of a major party in U.S. history.
Bill Clinton's speech offered an unusual twist to the warm spousal endorsement of a presidential candidate traditionally given at party conventions by a wife, not a man - let alone a former president of the United States.
He said Hillary had been a political activist since the couple's early days as law students together. He told how she gave legal aid services to poor people and went undercover to expose a segregationist school in Alabama in the 1970s.
Clinton put forth an alternative narrative to the Republican portrayal of his wife as a power-hungry politician who bends the rules and lacks transparency in her political dealings.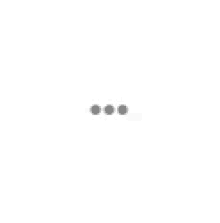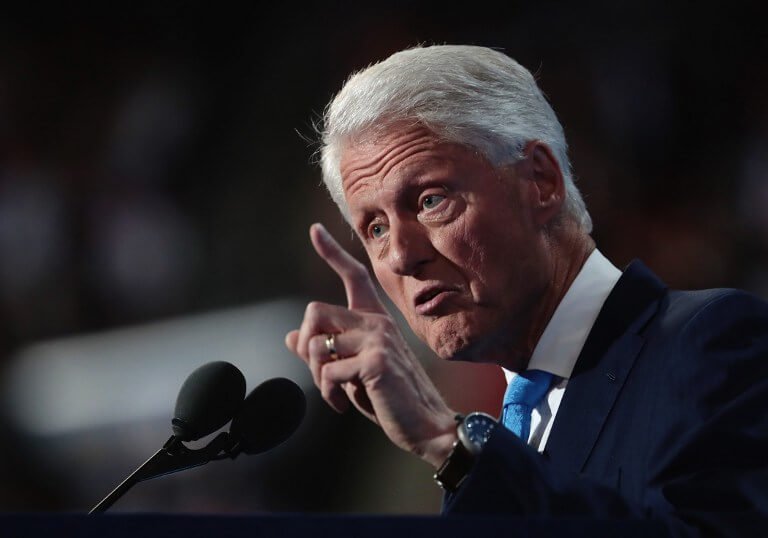 Polls show many Americans distrust Hillary Clinton. Controversy over her use of a private email server for official business while she served as America's top diplomat dogged her during the primary election season.
She came under relentless attack at the Republican convention in Cleveland, as speakers assailed her over the email controversy and her record as secretary of state and painted her as out of touch with ordinary Americans. Delegates weighed in with repeated chants of "Lock her up."
"They're running against a cartoon," Bill Clinton said in his speech. "Cartoons are two-dimensional, they're easy to absorb. Life in the real world is complicated and real change is hard, and a lot of people even think it's boring."
Then speaking directly to the crowd, he said to cheers and applause: "Good for you because earlier today you nominated the real one."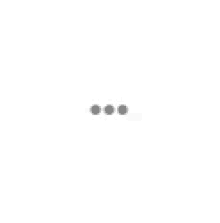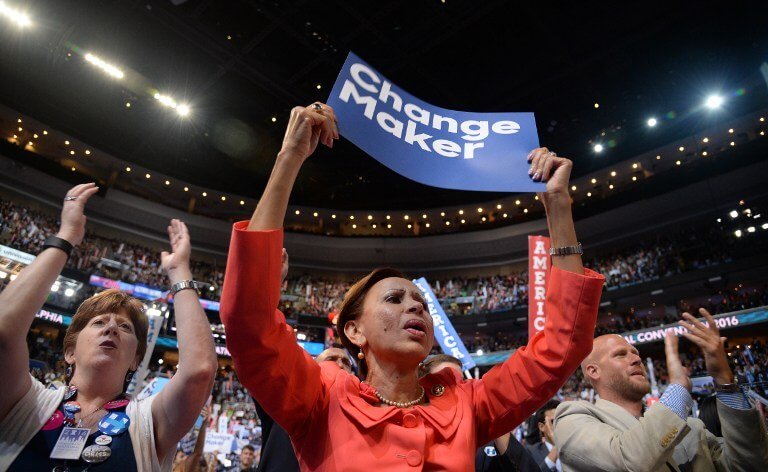 President from 1993 to 2001, Bill Clinton, 69, left office with high approval ratings and is known as one of the most powerful political orators in the country.
Trump appeared to approve of Bill Clinton's appearance. "Smart move by the Democrats to have Pres. @billclinton play a key role in their convention," he wrote on Twitter.
Supporters of Hillary Clinton say her Washington credentials show she has the experience needed for the White House during tough times as the United States tries to hasten its economic recovery and tackle challenges abroad like Islamic State and the rise of China.
Detractors view her as too cozy with the establishment and say she carries political baggage dating back to the start of her husband's first White House term in the 1990s.
(Feature Image Source: AFP)