In another effort to stay afloat in the smartphone market, Blackberry has unveiled a new Android handset which it claims is 'the world's most secure smartphone'.
Less than a month after it killed its most iconic product, the Blackberry Classic, the company launched its second Android smartphone - the $299 DTEK50 on Tuesday.
This new phone seems like your average smartphone with a 5.2-inch display. It has a 16GB memory, which can be expanded with a microSD card. It has a 1080p display, Snapdragon 617 processor, a 13-megapixel camera, 2,610 mAh battery and runs on Android 6.0 Marshmallow (similar to Alcatel Idol 4).
So why would anyone consider this phone? The company claims DTEK's biggest selling point are its security features and hopes that it will attract buyers. The company also pointed out that given the recent rise in the number of fake apps, ransomware and various cyberattacks, people should secure their private lives by using the DTEK.
"You wouldn't leave the doors of your house unlocked at night," chief security officer David Kleidermacher said in a press statement. "Having a smartphone that doesn't take your privacy seriously is the equivalent. It's equally important for businesses to protect their sensitive data from cyberattacks at all points of their mobile environment -- from the device to the network and servers."
This is what the phone really has to offer and how it stands apart from other smartphones: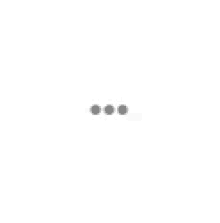 "We take our customers' privacy seriously. That's why we're proud to have all the security and privacy functionality that's built in our newest Android smartphone. DTEK50 merges the unique security and connectivity features BlackBerry is known for with the rich Android ecosystem," said Ralph Pini, Chief Operating Officer and General Manager, Devices, BlackBerry.
The device is up for pre-order direct from BlackBerry for $299.99 and will be available from August 8.