Last time a celebrity couple hosted MTV's Love School, they broke up. So I hope this season's celebrity couple hosts and self-proclaimed love gurus, Karan Kundra and Anusha Dandekar have asked for suitable recompense from MTV, in case they don't survive the show. And yes, I saw Love School. And then I am writing about it. Why? Because after watching the horror that passes for millennial entertainment nowadays, I have to purge it out or it will eat me up from inside.
Love School is one of MTV's many reality shows, and is of the same exalted calibre as Splitsvilla and Roadies. In this reality show, a celebrity couple act as Love Gurus. If you don't know who Karan Kundra and Anusha Dandekar are, don't worry. I don't think most people at MTV will know either. Couples from across the country – we saw Delhi and Chandigarh and I worry for these states ever since – enrol to take part. As Kundra explained, "Love School mein logon ka intimate problems ko solve karte hai". This sounds far more exciting than it is. A number of couples are chosen and they all go and live in a villa or hotel and do tasks, and all of this results in them being eliminated till the best couple wins.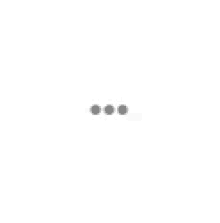 Really thrilling stuff. Made more so by the fact that you can witness the depths and lengths to which young people, who seem to have received a decent education and are from relatively economically sound backgrounds, will go to for their 10 minutes of fame. And what levels celebrities will go to, including making a spectacle of their relationship, to land a contract. But hey, if it makes you famous…
Now, let me get to the good part first. Along with the very strange couples and behaviour on display, I finally found something to praise on an MTV reality show. It actually seems that there is a glimmer of salvation on Love School. Because this is the first time a gay couple is taking part on the show. The couple – a model and a stylist – didn't seem to have any problems other than the fact that the model boyfriend thought that his stylist partner has a bit of a glad eye. But as Kundra honestly said, they were being taken on the show to act as an example to people.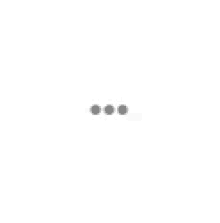 And this is a big deal. Because this is a channel and show - sadly - watched by tons of teenagers and youngsters and millennials. For them to see that homosexual love is the same as heterosexual love is important. To hear the couple say that they don't give a damn about society and that even though the model's "Family ko pata nahin hai", they'll find out now – is a great thing. It will encourage awareness, acceptance and give people the confidence to come out to their parents. So, good on MTV to take this step.
Of course, I suppose we'll have to wait for another year or two before a lesbian couple appears on the show. Because that's a whole new homosexual minefield for people to maneuver. But baby steps.
Now back to the other contestants who ruined my great appreciation for the show. There was an alcoholic young girl and her self-harming boyfriend. To cure her alcoholism, she's come to Love School instead of going to Alcoholics Anonymous. Smart. The alcoholic and the self-harmer are made to kiss. Seeing which Dandekar starts crying. Really. Then there's a guy who keeps kissing other women and is on Tinder. His girlfriend is upset. Dandekar again gets tear-eyed. Oh, did I mention that Dandekar is blonde? As in, literally.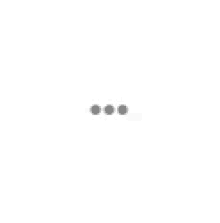 In Chandigarh, we meet Ranjy Chopra – short for Ranjana and meant to rhyme with Randy – and her boyfriend Bhuvan. Now there's a silver lining here. Because Ranjy, who seems to be quite mature and stable and has lived around the world and is very attractive, talks about how she's a virgin and is waiting till marriage. She also speaks of how men she met outside India understood the concept of consent and that no means no. But in India, the men she's met can't seem to understand that.
There's another couple, where the boyfriend is found to be having sex with sex workers. Or as Kundra says while tut-tuting, "prostitutes". And we discover this when Kundra asks the boyfriend to show him his phone and checks his facebook chat, while reprimanding him for not letting his girlfriend check his phone. Because nothing spells trust as much as checking your partner's phone. Then both anchors - blonde and brunette - scream at the girl because she's still dating the sex worker-friendly boy. Now it's bad enough you find out you got cheated on a show. Then because you're not getting worked up, you get shouted at by the anchors. It's not clear what the anchor duo is more upset about, though. That the guy cheated on his girlfriend, or that he slept with "prostitutes". Because if they weren't sex workers, it would be better? Bizarre.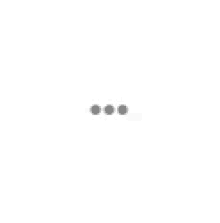 All in all, it's good to know that the reality show genre never improves in India. People are willing to make spectacles of themselves, year after year. Anchors are willing to do anything to get a job. The only ray of hope – and one I must commend Love School for – is the fact that they're brought gay relationships out of the closet and also the fact that there's nothing infra dig about remaining a virgin till you get married, and that when a woman says no, it means no.
But don't worry, going by the promos for the next few episodes, Love School shows every sign of remaining one of the many horrible reality shows on TV. With a blonde Indian anchor to boot. Because it's MTV, baby. How would we know it has international connections otherwise?
You can watch Love School on MTV on Saturdays and Sundays at 7pm.
Feature image source: Youtube/DesiFeed Video)