Mahendra Singh Dhoni, the only Indian captain to have led his side to all three major ICC tournaments. Now, that's a record that is not going to be beaten anytime soon.
Arguably, India's greatest captain, Dhoni turned 35 on Thursday, 07 June.
From winning the maiden T20 World Cup in 2007 on his captaincy debut to leading India to a World Cup victory on home soil and helping India maintain the top spot in the Test rankings, he is the most successful Indian captain. In 2013 Dhoni also became the only Indian captain to win the Champions Trophy.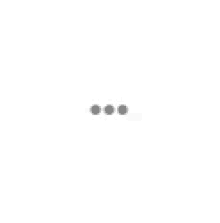 Dhoni has scored 8918 runs from 278 ODIs that he has played so far at a strike rate of 89.27.
Under Dhoni's captaincy, India remained the number one Test team for 18 months from December 2009. He has scored 4876 runs in 90 Test matches that includes 9 centuries and 33 fifties.
But apart from all that, the journey that Dhoni has taken from a small town in northern India, where he was once a ticket collector with the Indian Railways, to becoming the great leader that he is today, is what sets him apart. That journey is why he has earned millions of fans around the world.
The cricket fraternity was overflowing with wishes and Virender Sehwag, as he always does, opened with a bang:
The fans came up with, by far, the best wishes as #HappyBirthdayCaptainCool was trending across the country on Twitter.
What can we say. India loves you, MSD! Happy birthday!