It's a spartan setting. There's a bright light on the speaker's face. He grimly speaks about how attempts are being made to crush him and his supporters. He speaks abut being targeted. Even about an attempt being made in the future to kill him. 
This isn't a video out of Turkey or a war-torn country. It's Arvind Kejriwal sitting safely in a Delhi office in his latest video addressing his party's supporters and India at large. 
He speaks about: 
But this one's the clincher. 
"He can go to any extent. He can have us killed. He can kill even me," he says. 
He advises the viewers of the video to talk to their families and decide their next course of action. He says jail terms are guaranteed for every one of the party's MLAs. 
"All the MLAs will have to go to jail and that too multiple times. But apart from that anything can happen to you. If you are ready then stay with us. If there is any weakness in your mind then leave for a few days," he says. 
It's a wonderful call to arms of the party's loyal followers. Embattled, with MLAs going to jail in myriad cases, Kejriwal does accurately summarise what many people are thinking about the action various central government agencies are taking against the party's legislators. Given the party's potential rise in other states in the next couple of years, Kejriwal wouldn't have a hard time convincing people that the party's being targeted.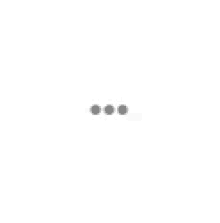 The video is a creditable attempt to make him sound as vulnerable as his followers. But here's the thing, he's much safer than any of them. If anything it sounds more like an attempt to create a personality cult. Like he's a persecuted man facing death at every turn, but doing so bravely anyway, and therefore his followers should do the same. Unfortunately, given his position in the pecking order of Indian politics, it ends up sounding just paranoid. 
He does have valid concerns. He is the Chief Minister of a state where the police has been working against him. He has the most basic decision making powers and is the first Chief Minister of the capital to be at loggerheads with the central government. 
But he's no longer the anti-corruption activist sitting in Delhi's streets demanding a Lokpal. He's now the Chief Minister of a state, a rising political star and with friends in high places. He is potentially an ally for other state-based parties like the Janata Dal (United) and Trinamool Congress. And if all goes well in charge of a party that could be in power in multiple states by next year. 
Kejriwal has a strong case against the Modi government and knows well how to troll the government and its figurehead over every misstep it makes. He's trolled Modi pretty well too over the last couple of years. But by making wild unsubstantiated claims merely to draw the party's flock together, he only hurts his own credibility.