People have different ways of saying thank you. Some do it simply by saying the words, others can do it with a gesture. But the employees of Gravity Payments, decided to go one step ahead. To express their thankfulness to their CEO Dan Price, they saved up for 6 months and gifted him his dream car.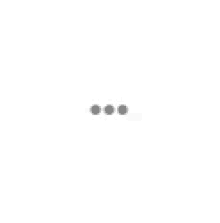 Now, what were they so thankful for? A salary raise. Last April, Dan Price had decided to raise the minimum salary at his firm to $70,000. For some employees, it meant that their salaries almost doubled. And to facilitate this raise, he also cut down his own salary from $1.1 million to $70,000.
To express their gratitude, 120 employees of Gravity decided to surprise Price by getting him a brand new Tesla Model S. The news was broken by Dan Price himself on his Facebook page.
According to this report, the idea came from Alyssa O'Neal, who has been a part of the support team at Gravity Payments for more than two years. She is a 24-year-old single mother, and one of those people whose life has been most impacted by the salary raise. 
Gravity Payments also released a video showing the reaction of the CEO when he discovered what his employees had done for him.
However, according to a Bloomberg report, Price made this unusual move to avoid a lawsuit by his brother and Gravity co-founder Lucas Price, who accused Dan paying himself too much and not respecting Lucas' rights as a minority shareholder of Gravity Payments.
The employees surely are not concerned with whatever the reason for their raise might be. They are too busy making their boss happy. Let's just hope Dan Price enjoys his new Tesla, and remains careful with its autopilot feature, which might not be completely trustworthy.