Wrestler Geeta Phogat's reward for winning India's first gold medal of the Commonwealth Games in 2010 was the promise of a Deputy Superintendent of Police (DSP) job in the Haryana Police. 
They key word there being 'promised' - because it took a mammoth six years for her appointment to be approved. In that time, India participated in two Olympics, the Commonwealth Games in 2014 and the Asian Games in the same year.
And while it's a moment worth celebrating - after all, she earned it - she hardly feels over the moon. The wait has been long, and at times, hopeless.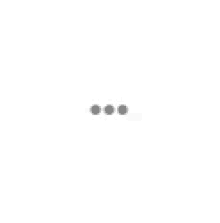 "Hamein aadat ho gayi thi wait karne ki. Sab khush hain par jitni khushi honi chahiye thi, utni nahin hai (We got used to waiting. Everyone is happy but we are not as happy as we should have been.) While other players were appointed (as DSP) on winning gold in the same event, we were denied this for six long years," she is quoted as saying in an Indian Express report.
That she had to go knocking on the doors of the Punjab and Haryana High Court earlier this year for a promotion which reflected her achievements is even more baffling. Finally, the High Court ordered the Haryana government decide within two months.
The appointment is not unique - in the last five years, 2010 CWG medal winners Vikas Krishan, Paramjit Samota, Ramesh Kumar, Ravinder Sangwan have all been appointed as DSP.
"It was always on my mind that I had been denied the post that I deserved according to the state policy. I kept approaching the state government. Earlier this year, I decided to approach the High Court and sought directions to the state government," she said.
She also said that this should not happen to other deserving athletes. However, this sort of behaviour is seen as the norm when it comes to promises of awards to medal winners being fulfilled.
"It has been a long struggle. We had approached the previous chief ministers several times and even met Haryana CM Manohar Lal Khattar and Sports Minister Anil Vij. We had also filed an application under the CM's window scheme last year but we are yet to get any reply in this regard. If that is how Haryana government treats a CWG gold medal winner, then what more can we say," boxer Manoj Kumar, who also won gold at the 2010 CWG, told the newspaper.
Click here to read the full Indian Express report.
Feature image source: Facebook