We're used to seeing Krishna Poonia on the podium after an international sporting event. But the two-time Asian Games bronze medallist, and 2010 CWG champion turned out to be a hero in a completely different situation on 1 January, 2017.
Poonia was waiting in her car in Churu district in Rajasthan when she saw three men on a motorbike harassing two teenage girls. Not one to be a mute spectator, the 6'1" athlete got out of her car in intimidating fashion - forcing the bikers to flee.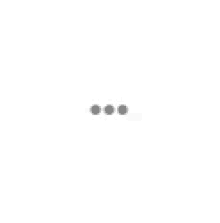 But here's what followed - according to a Hindustan Times report, Poonia ran behind the fleeing bike, caught hold of one of the men on the bike and pulled them down in an epic show of heroism. 
"When I saw those two girls being harassed, I thought that they could well have been my daughters. That made me go after the men," Poonia is quoted as saying in the report.
The ruckus attracted a big crowd and Poonia went on to do the right thing by calling the cops - who, to her ire, came much later despite the station being just two minutes away.
She also took the girls to the police station and completed other formalities, and added that the problem with Indian society is that people turn into bystanders when they see a woman being harrassed, rather than take action. 
Poonia completed a creditable six in the women's discus throw in the 2012 London Olympics and she won the gold in 2010 in the Commonwealth Games with 61.5 meters, to become the first Indian woman to win a gold medal in track and field events of Commonwealth games.
Click here to read the full Hindustan Times report.
Feature image source: AFP