After India crashed out of the World T20 on Thursday night, Bangladesh keeper Mushfiqur celebrated India's loss on Twitter. His tweet mocked India's performance.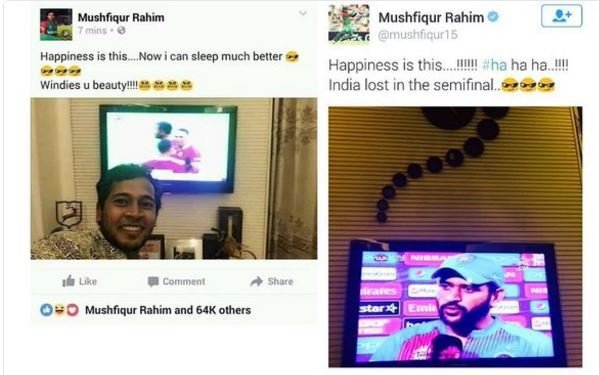 He later retracted the tweet, but it was too late by then. He was slammed by many fans and let's face it, he deserved it.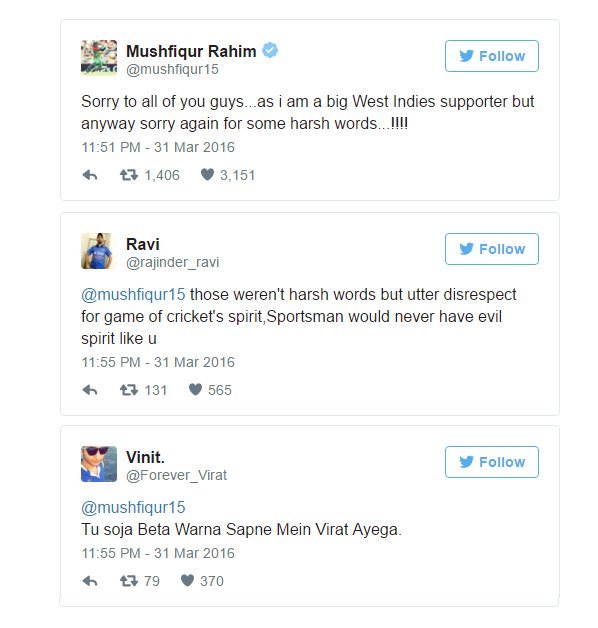 Bangladesh had crashed out in the group stages of the tournament, and this act was very unsportsmanlike. And it clearly doesn't help in maintaining good relationships between players & teams.
But what West Indian all-rounder Dwayne Bravo did deserves the respect of the entire cricketing fraternity. He tweeted a photo with our skipper, his ex-Chennai Super Kings captain, MS Dhoni.
Win, lose or draw ...always #macha #champion #respect pic.twitter.com/629J9SCSjY

— Dwayne DJ Bravo (@DJBravo47) March 31, 2016
This gesture by Bravo restores faith in the fact that cricket is indeed a gentleman's game. He has played under Dhoni and knows the respect Mahi commands. Hats off to Dwayne!