Expensive Cochlear implants may soon be within the reach of most citizens as experimental trials of an indigenous version may soon begin. 
Until recently, the cost of a Cochlear implant surgery was Rs 11 lakh, though it dropped to Rs 6 lakh after the Central government invited competitive bids for its scheme supporting disabled persons with aids and appliances.
The Defence Research & Development Organisation has now developed a more affordable version though clinical trials have to still be conducted. "We are committed to making Cochlear implants cheap and are looking at clinical trials for what the DRDO has developed," joint secretary in-charge of disability in Ministry of Social Justice & Empowerment, Awanish Awasthi told The Times of India.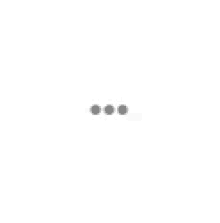 Cochlear implants are usually done on hearing-impaired children up to six years old. The Centre has begun to support 500 children annually for Cochlear implants. It now hopes that at the next bidding, the quantum of orders will increase, helping to bring down the cost further.  
TOI estimates that around 10,000 children need implants annually, the primary reason that the government has now put the DRDO as a top priority. The objective is to make the surgery affordable enough that most people can opt for it on their own at cheaper market rates. 
(Feature image source: Healthyhearing.com)