The Samajwadi Party and Indian National Congress forged an alliance for the UP Assembly polls together on Sunday with SP deciding to contest 298 of the 403 seats, leaving Congress with remaining 105. 
Leaders of the Congress are crediting party chief Sonia Gandhi's daughter Priyanka Gandhi for inking the deal.
Ahmad Patel, who is the political secretary to Sonia Gandhi said that top Congress leaders including Priyanka Gandhi took part in brokering the deal with Samajwadi Party.
Here is what he tweeted:
Wrong to suggest lightweights were dealing on behalf of Congress party.Discussion was at highest level- b/w CM (UP),GS I/C & Priyanka Gandhi

— Ahmed Patel (@ahmedpatel) January 22, 2017
Senior Congress leader and Rajya Sabha MP Ghulam Nabi Azad also thanked Priyanka Gandhi for playing an important role in the deal, reports The Times of India.
Priyanka Gandhi's participation in the recent developments suggest her entry into active politics because till now her role was mostly limited to campaigning during elections.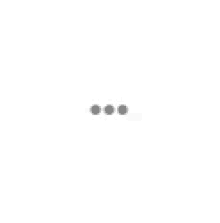 In November last year,  UP Congress campaign committee chairman Sanjay Singh had said that Priyanka Gandhi would play a 'major role' in UP polls.
According to a PTI report, Priyanka has not campaigned in elections outside Amethi and Raebareli Lok Sabha constituencies, represented by her brother Rahul Gandhi and mother Sonia Gandhi respectively. A large section of Congress leaders believes that the party will gain immensely if she campaigns across the state.
(Feature image source: PTI)