In what can safely be called a controversial choice, Congress Chief Sonia Gandhi appointed party veteran and former accused in the 1984 anti-Sikh riots case, Kamal Nath, as the Congress General Secretary of Punjab and Haryana on Sunday.
The decision has evoked severe criticism from political opponents like Aam Aadmi Party and Shiromani Akali Dal, and sparked a backlash on social media. The hashtag #CongressStabsPunjab has been trending on Twitter since Monday morning.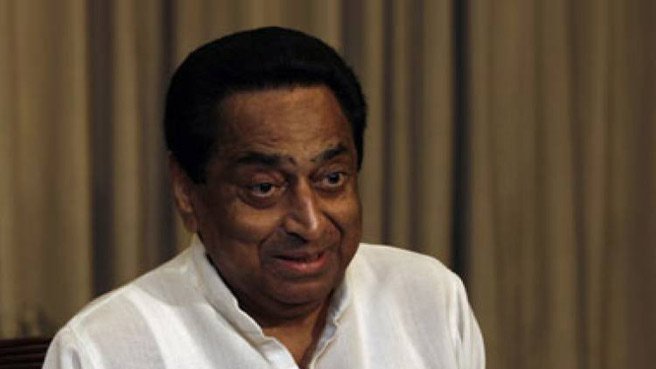 The 1984 massacre in Delhi, after the assassination of then PM Indira Gandhi by her Sikh bodyguard, is one of the worst instances of communal violence that has been recorded in India since Independence. Nath's involvement in the mob torching of the Rakab Ganj Gurudwara has been questioned time and again, with many claiming that he was directly leading the mob.
With elections around the corner, the Aam Admi Party and Shiromani Akali Dal leaders have been quick to slam the Congress for the 'insensitive' appointment of a former 'accused'.
Calling the appointment "the ultimate insult to Sikhs", Punjab Chief Minister Parkash Singh Badal has said:
"This comes on the eve of Rahul Gandhi's visit to Punjab. It is an unbelievably brazen act of insensitivity towards Sikhs, .. I just cannot believe a political party can be so brutally insensitive to the sentiments of the Sikh community,"
Sucha Singh Chotepur, AAP Punjab Convenor said that the Sikh community would give "a befitting reply to the Congress" in the polls.
Senior lawmaker and AAP leader HS Phoolka told ANI:
"Appointing him (Kamal Nath) as the charge of Punjab, the Congress has clearly sent a message that it doesn't care about the victims of 1984. It doesn't care about Punjab, it doesn't care about the law abiding citizens of the country. It only cares about the people who have money and muscle power"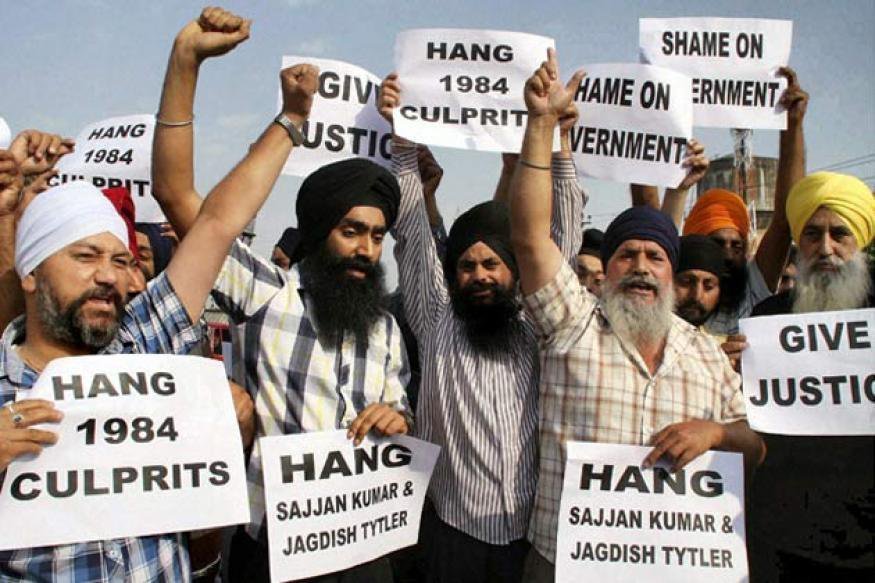 Twitterati have also been actively expressing their discontent over the decision:
Why Kamal Nath is appointed as Incharge of Congress Punjab ? To rub salt on the wounds of Sikhs . Shameful #CongressStabsPunjab

— ashutosh (@ashutosh83B) June 13, 2016
Kamal Nath's is a key suspect in '84 anti-Sikh riots, this is confirmed by many sources. His appointment insults Sikhs.#CongressStabsPunjab

— AAP Punjab (@AAPPunjab2017) June 13, 2016
I just cannot believe a political party can be so brutally insensitive to the sentiments of d Sikh community #CongressStabsPunjab @INCIndia

— Kuldeep singh (@KuldeepRaika2) June 13, 2016
By appointing Kamal Nath as incharge Punjab affairs #CongressStabsPunjab & this will prove be the last nail in the coffin of congress Party.

— Deepak Bansal (@deepakbansal127) June 13, 2016
Thanks to spineless Congress, the man responsible for '84 riots will decide candidates to represent Cong in Punjab.#CongressStabsPunjab

— Harmeet Singh Sangha (@HarmeetSSangha) June 13, 2016
Kamal Nath's appointment is an insult to Sikh Diaspora all over the world.

#CongressStabsPunjab pic.twitter.com/rbxqZSeVJh— Harmeet Singh Sangha (@HarmeetSSangha) June 13, 2016
... clearly if @capt_amarinder says he didn't know about Kamal Nath's '84 antecedents before 2010 then he is lying or he is illiterate

— Hartosh Singh Bal (@HartoshSinghBal) June 13, 2016
if nanavati's word counts then shut up about Modi. Kamal Nath's the equivalent of Maya Kodnani, except he roams free https://t.co/iTL0q71DGY

— Hartosh Singh Bal (@HartoshSinghBal) June 13, 2016
But despite the many brickbats, Chief of Punjab Congress Amarinder Singh defended the party's stand saying:
"Kamal Nath had no role in the riots. I didn't hear his name when I visited Delhi just after the riots. His name surfaced in 2010 when he was visiting the US and the same Sikhs for Justice representative Gurpatwant Singh Pannun filed a petition against him in a US Court.. It was time for a change. I needed an experienced leader in Punjab."
(Feature Image Source: PTI)