Punjab Congress chief Amarinder Singh today attacked Aam Aadmi Party saying the state could turn into "another Kashmir under fascist forces like AAP" with Pakistan "waiting" for just such an "opportunity" to revive extremism in the state. 
Addressing public rallies in Malout and Muktsar, he alleged "the nexus between the Naxals and the Khalistanis in AAP will bring back the dark the days of terrorism in Punjab, which lost more than 35,000 lives to extremist violence".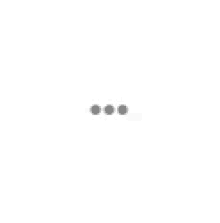 "Punjab can turn into another Kashmir under fascist forces like the AAP...Pakistan is waiting for just such an opportunity to revive extremism in Punjab," Amarinder, who is the Congress's chief ministerial candidate, said. 
He dismissed Shiromani Akali Dal's Badals and AAP's Arvind Kejriwal as "meesne gappus and thugs (cunning liars and thieves)". 
"The rise of communal forces under the Badals, and now the extremist threat posed by Kejriwal to Punjab need to be countered before it can destroy the secular fabric of the state," the former chief minister cautioned. 
Warning the people against being taken in by the "lies" of 'chitti topi wale' (white-cap-wearing) Kejriwal, Amarinder said, "The AAP leader has exhibited his nefarious designs on Punjab after plunging Delhi into a mega mess". 
Referring to alleged incidents of sacrilege in the state, Amarinder said that "anyone found guilty, including Badal himself, will be thrown behind bars and given exemplary punishment (if Congress comes to power)". 
Asserting that he had no sympathies for anyone resorting to divisive religious politics for their personal gains, Amarinder said he would get the alleged cases of religious desecration investigated and bring the guilty to the book.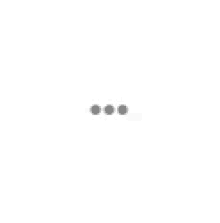 Lambasting the Badals and "their cronies" for allegedly plunging Punjab into ruin, Amarinder vowed to throw them, into jail for their "crimes against the people of Punjab". 
"The Badals and their ministers and associates have been looting the state left, right and centre," alleged the PPCC chief, pointing out that "while one of the Badals was busy building hotels, the other was wasting public money on sangat darshans..." 
Calling upon the people to be cautious about whom they vote in this election, which he said was his last but would decide their future, Amarinder expressed concern about the "collapse of agriculture" and farmer suicides, as well as the "flight of industry" from the state. 
"Employment and industrial revival would be taken up on priority," promised Amarinder, adding that a master plan would be put in place for comprehensive and inclusive development of Punjab, if Congress forms the next government. 
He appealed to the people to bring the Congress to power with a two-thirds majority to enable him to fulfill all his promises, and asked them to support the party candidates from Malout and Muktsar. 
Feature Image Source: PTI