Delhi Chief Minister Arvind Kejriwal's former Principal Secretary Rajendra Kumar, who was arrested in a corruption case, was on Tuesday granted bail by a Special court. Special CBI Judge Arvind Kumar gave the relief to Rajendra Kumar on furnishing of a personal bond of Rs one lakh.
The court directed that Kumar will not try to contact any witness and will not influence the ongoing probe in the case. Kumar, along with four others, was arrested by the CBI on July 4 in connection with the case of allegedly showing undue favours to a private company in award of government contracts worth over Rs 50 crore.
Besides Kumar, CBI has arrested former Deputy Secretary in Kejriwal's office Tarun Sharma, Kumar's alleged close aide Ashok Kumar, Managing Director of a PSU, R S Kaushik.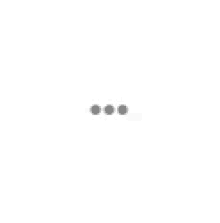 Kaushik's predecessor G K Nanda, former Managing Director of Intelligent Communication Systems India Ltd (ICSIL) which is a Delhi government undertaking, owner of private firm Endeavour Systems Pvt Ltd (ESPL) Dinesh Kumar Gupta and its co-owner Sandeep Kumar were also arrested in the case. Gupta, Sharma, Ashok Kumar and Kaushik have also moved bail application in the court.
According to CBI, the five accused were allegedly showing undue favours to private firm ESPL which the agency alleged was floated by Kumar for the award of government contracts worth over Rs 50 crore.
CBI had registered a case against Kumar and others in December last year alleging that the officer had abused his official position by "favouring a particular firm in the last few years in getting tenders of Delhi government departments".
The accused have been charged under section 120-B of IPC (criminal conspiracy) and provisions of the Prevention of Corruption Act relating to criminal misconduct for allegedly favouring ESPL in bagging of five contracts.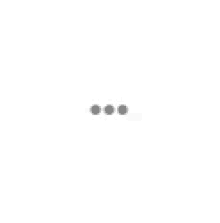 CBI has alleged that the accused persons had entered into a criminal conspiracy and caused a loss of Rs 12 crore to the Delhi government in award of contracts between 2007 and 2015, and claimed that the officials had taken "undue benefit" of over Rs three crore while awarding the contracts.
This is the same case in which the agency had come under scathing criticism from court which had directed it to return documents sought by Delhi government seized during December 15, 2015 search of Kejriwal's office. Arrest of top state government official had triggered a political storm with the Delhi government accusing Centre of indulging in "political vendetta" and "paralysing" governance. 
(Feature image source: PTI)