A cricketer allegedly drove his car onto the platform of a suburban railway station during the rush hour on Monday morning leading to chaos, police officials said.
Madhya Pradesh Ranji cricket player Harmeet Singh drove his car directly onto the platform no. 1 of one of Andheri station at around 7.20 AM, a Railway Protection Force (RPF) official said.
The car was immediately confiscated by RPF officials. Singh was taken into custody and he was being quizzed, he said.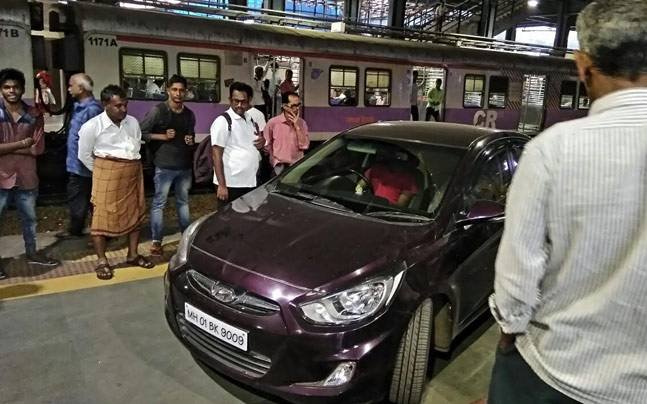 The incident caused chaos at the Andheri railway station as daily commuters were rushing to catch local trains. Singh is likely to be booked under sections of the Railway Act.
Speeding car enters platform at Andheri railway station |Mumbai Live: https://t.co/wNs2p8bTyb via @YouTube

— Mumbai Live (@MumbaiLiveNews) February 20, 2017
Singh told the RPF that he entered the platform after he lost track of the route and and mistakenly took his car on the ramp leading to the platform, reports News18 .
The Andheri railway station is reportedly at a ground level and parallel with the main road outside the station area, and is separated only by a few barricades.
The police also claimed that the platform number one is connected by a ramp that may confuse riders and lead them onto it if they drive straight into the ramp.
The cricketer will undergo a medical examination to confirm whether he drunk at the time of the incident.
Editor's note: The report has been edited to correct the name of the cricketer from Harpreet Singh to Harmeet Singh. The error is regretted
(With PTI inputs)