The killing of the Congolese man in New Delhi last Friday is slowly snowballing into a diplomatic tussle between the governments of India and Africa. 
And now, Indian Tourism and Culture Minister, Mahesh Sharma, in what looks like an attempt to make light of the killing, has said that Africa isn't safe itself and that such incidents 'happen everywhere in the world'.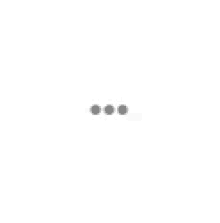 He said it in an interview to IANS.
Sharma is more concerned about India's image than ensuring safety of African nationals here
"India is a large country and such incidents will give a bad name to India. It is an unfortunate incident. However, even Africa is not safe," 
As per him, Africa is so unsafe that he wasn't allowed his regular walks while on a visit there
"When I went to South Africa, I was stopped from going for a morning walk at 6 am by the hotel people citing security reasons. My post dinner walk was also dropped for the same reasons. It's not fair to say that India is unsafe," 
Which makes us wonder what connection do the security conditions in Africa have to the recent mob-killing of an African national in India?
The inane comparison seems just a little insensitive and a bit irrelevant with regard to the real issue. 
The minister also added that the tourism ministry has introduced a helpline number (1363) for foreign nationals visiting India, along with a list of do's and don'ts for the visitors. 
It seems the Minister has an odd penchant for making foot-in-the-mouth statements.
In 2015, he called the Dadri lynching an 'accident':
"This (incident) should be considered as an accident without giving any communal colour to it." 
Sharma again grabbed headlines when he made controversial statements about writers returning their Sahitya Akademi awards in protest in 2015: 
"If they say they are unable to write, let them first stop writing. We will then see." 
The Congolese student, Masonda Ketana Olivier, was beaten to death by a mob of locals on Friday over a petty skirmish regarding an auto rickshaw. The killing is being alleged as the cause for the recent attacks against Indians in Congo.